Street Fashion- Petite Purses
---
Posted on
Street Fashion- Petite Purses
Tapping into the Seventies trend, this jumpsuit features a deep plunge and flared bottoms, whilst crafted out of suit-style material to promote a more professional edge. Worn over a staple, pinstriped blue shirt with platform trainers and a neon handbag used to accessorise.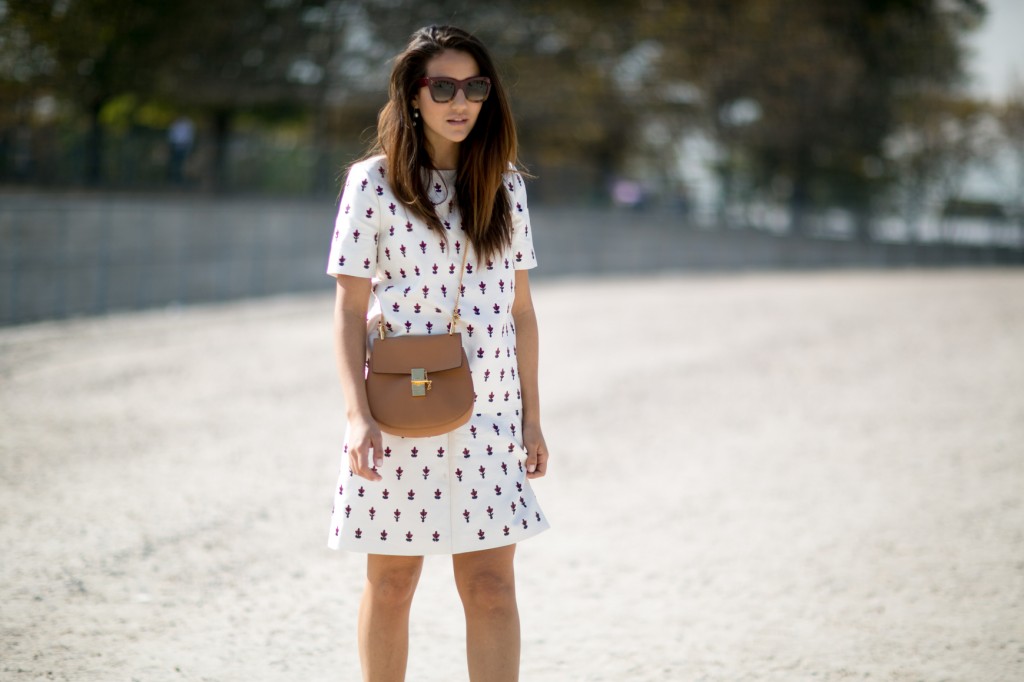 With the weather getting warmer, swap your jeans and jumpers for a lighter sundress. Custom made with a symmetrical flower print, the dress remains understated with a classic saddle bag and tortoise sunglasses.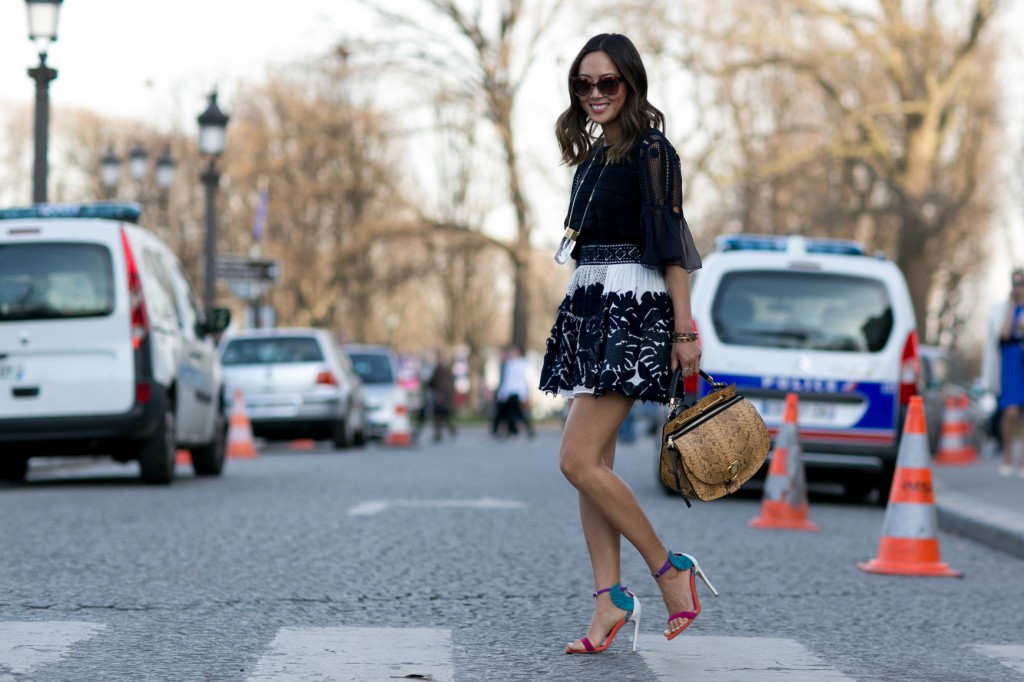 Light breathable fabrics such as the one this top is made of are desirable this time of year. Worn with an embroidered white skirt, colour is contributed through a pair of structured stilettos. Finished with a snake skin bag.
This tartan two piece stands out against it's alabaster surroundings at the top of the Champs Elysee. Utilising red tartan whilst contrasting it with a bold cobalt hem, the outfit gains another statement piece through the white clutch bag and oversized courtney tassel.
Street Fashion-Petite Purses
---