Street Fashion- Modern Classics
---
Posted on
Street Fashion- Modern Classics
Taking staple items and mixing them with something sparkly and new.
Stars and Stripes entwine through tying a striped white shirt around the waist of this emblazoned dress. Louis Vuitton twisted box bag and monochrome stilettos used to accessorise.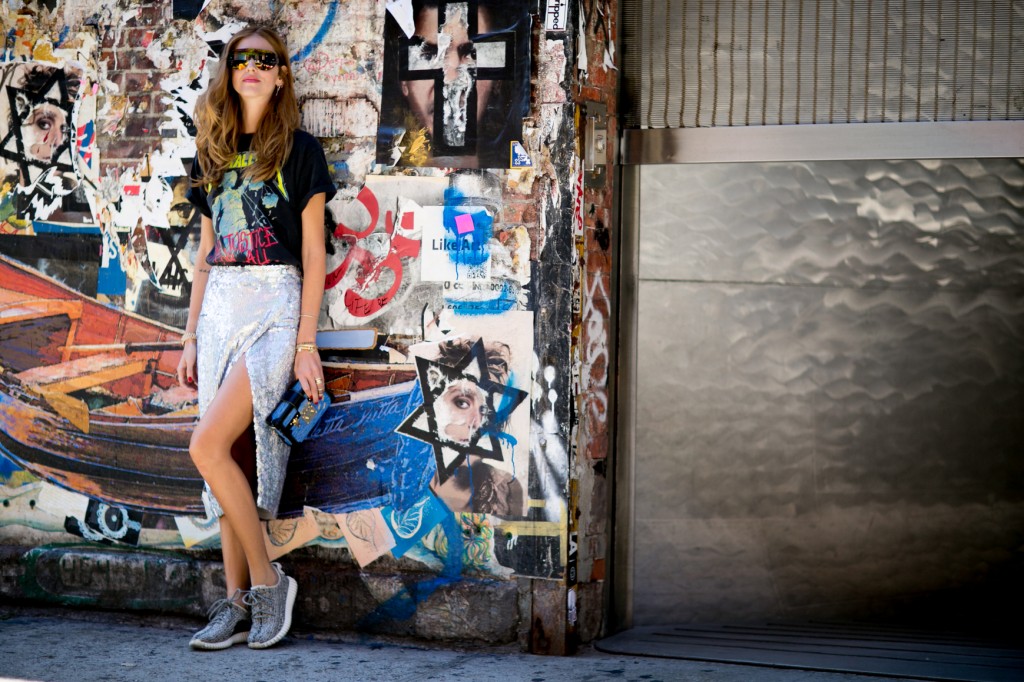 Typically worn to the gym, trainers don't have to be restricted to sportswear. Dressing down a sequinned silver skirt with a pair of Yeezy 350s, the printed t-shirt provides a little attitude to the attire.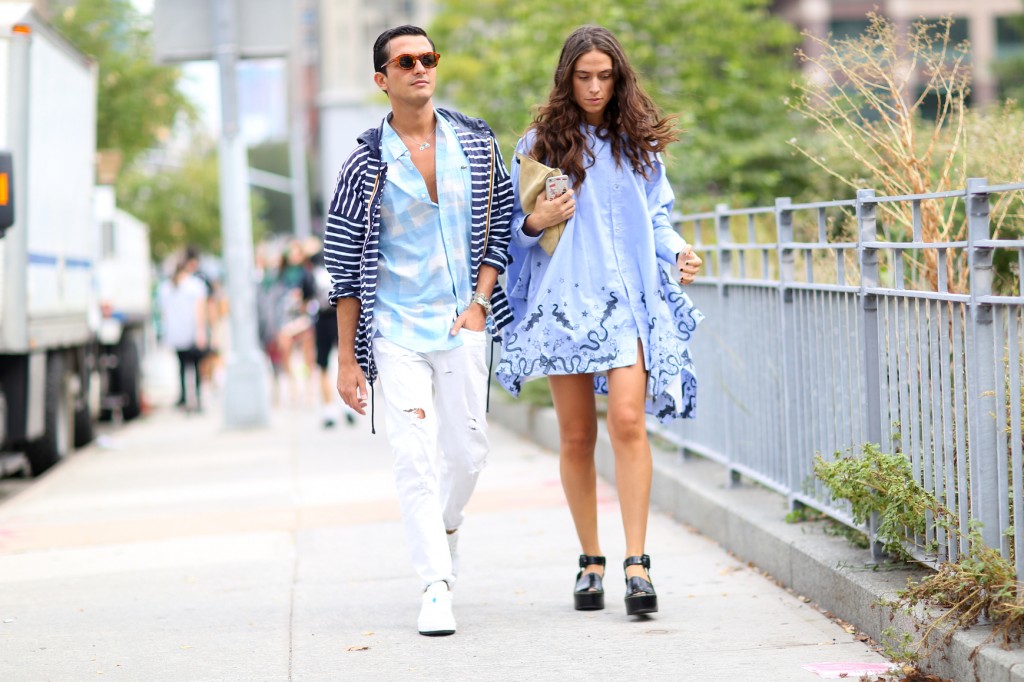 All great pairings know about a little something called couple co-ordination. Paralleling each others use of light blues and darker colours, each individual also give their outfits their own flavour through accessorising pieces.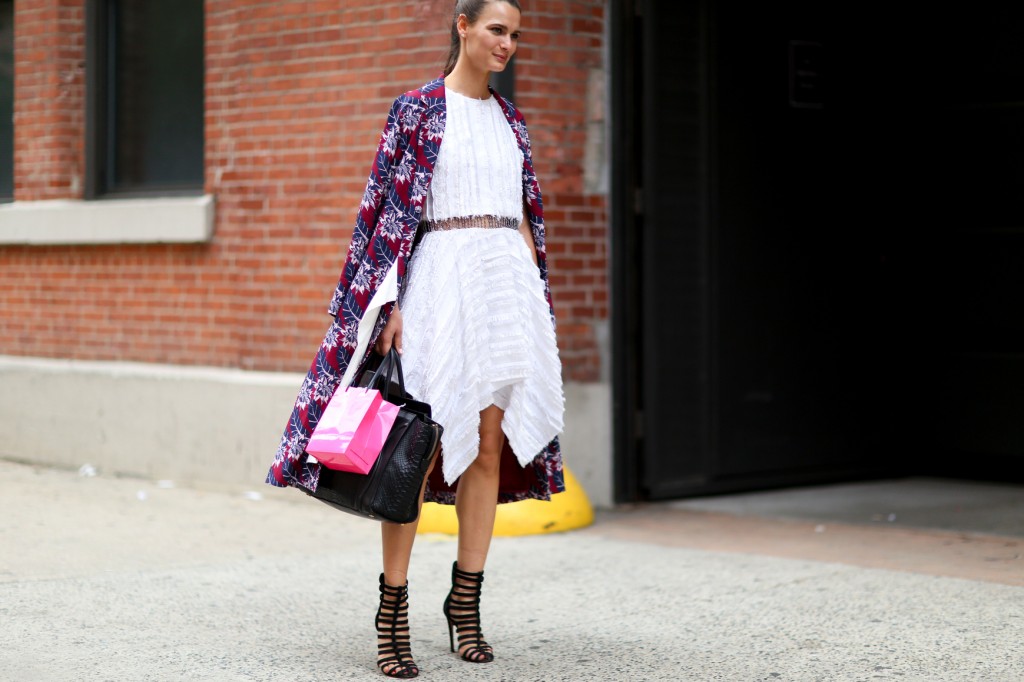 Draping her body in long blankets of fabric, a colourful cape is layered over a simple white summer dress. Hair is swept back on one side while shoes are strappy and structured.
Street Fashion- Modern Classics
---