Street Fashion- Masculine Influence
---
Posted on
Street Fashion- Masculine Influence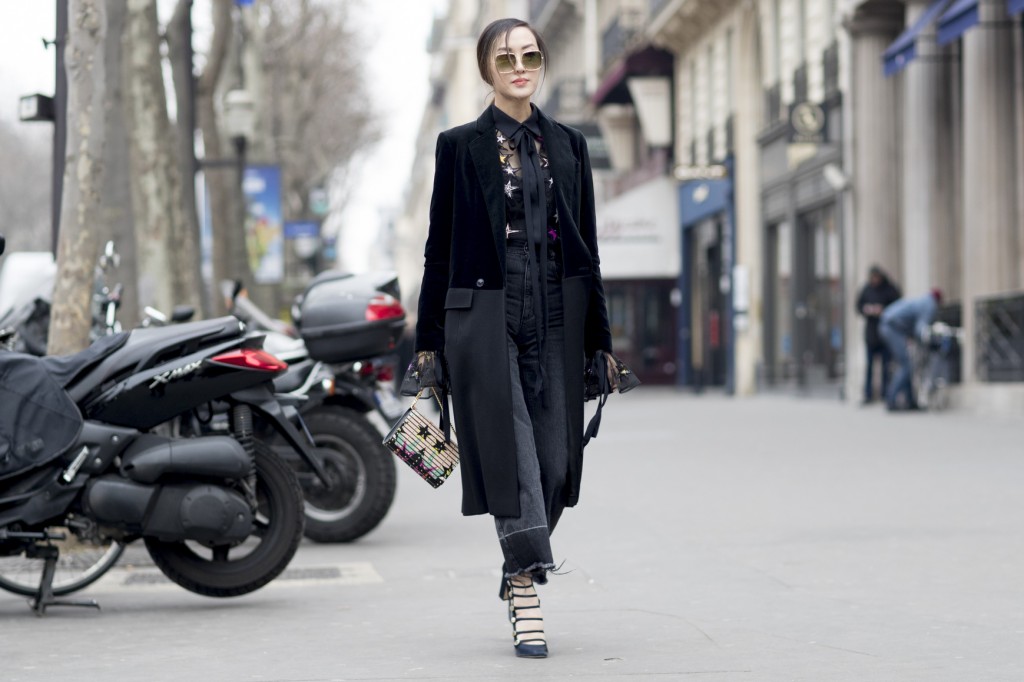 Gothically gorgeous, dark velvet drapes itself over an embroidered sheer blouse and two-tone jeans. Vintage shaped sunglasses and swept back hair complete the look.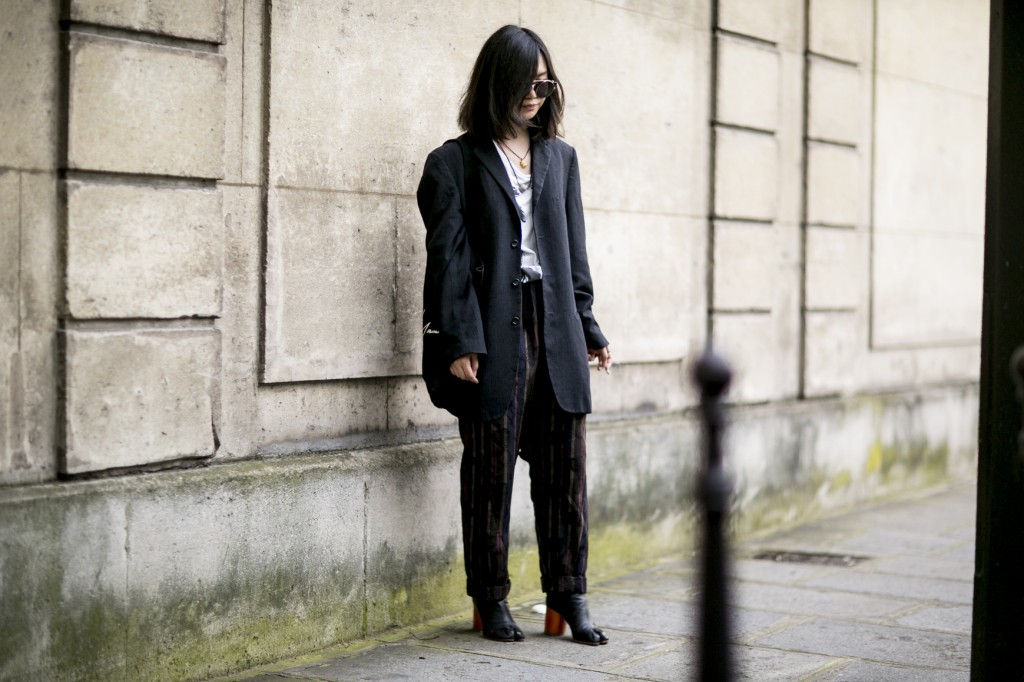 Androgynous and grungy, this outfit gives the masculine style and rock and roll finish. Tuning into this year's blazer trend, the look is worn with oversized glasses and delicate gold jewellery.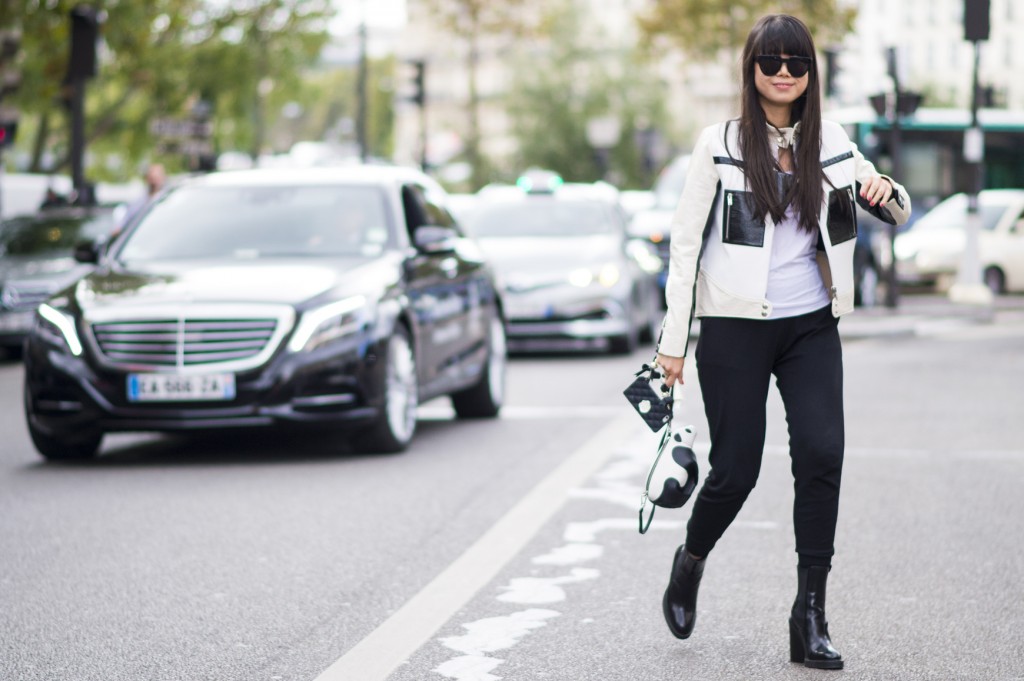 Rocking it from head to toe, even the accompanying accessories maintain a monochrome colour scheme. Skinny jeans and black chelsea boots keep it boyish.
Street Fashion- Masculine Influence
---