Street Fashion – Masculine with Feminine
---
Posted on
Street Fashion – Masculine with Feminine, Milan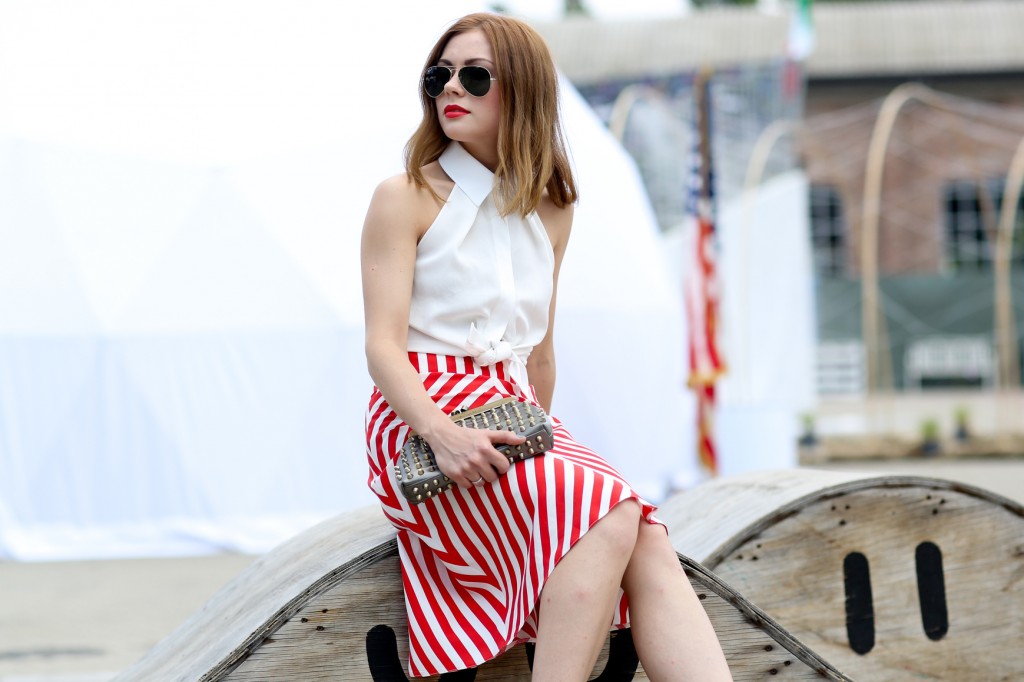 On first glance, the white shirt and striped skirt of this outfit embody 1950s femininity. However with the studded clutch bag and bold red lip adding a tougher edge, a sense of masculinity emerges through the Rayban Aviator's – which were of course worn historically by World War 2 male pilots. A classic look all round.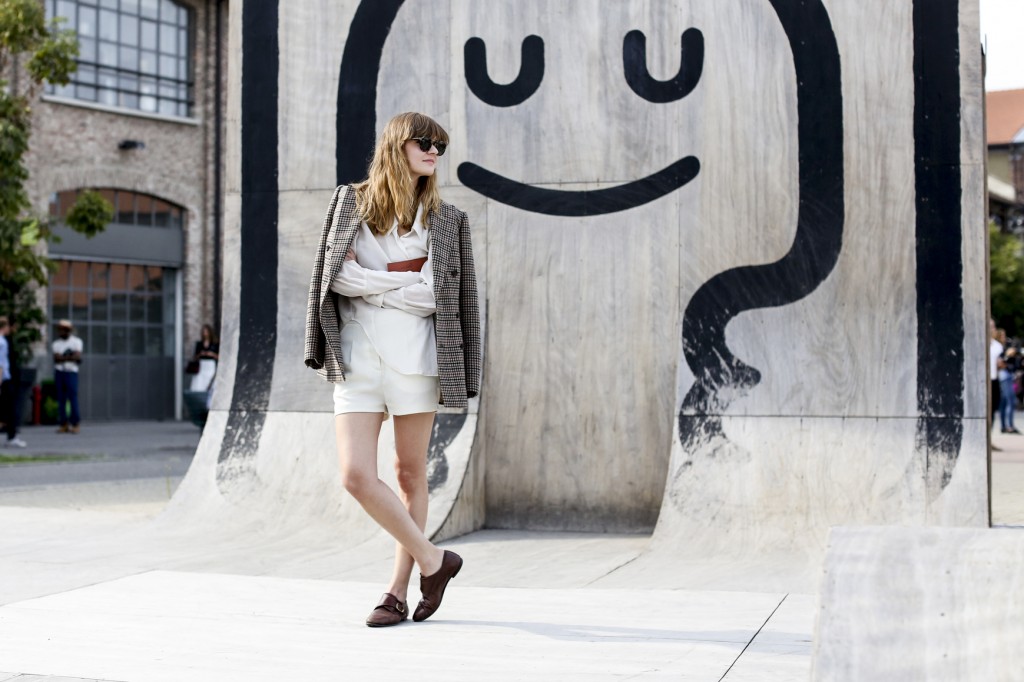 Maintaining femininity through the delicate white shirt and shorts, this outfit's incorporation of leading masculine pieces makes it more masculine in its appearance. With tweed jackets like the above more often found in the men's section, the sporting of traditionally male Monk Shoes bravely blurs the gender boundaries.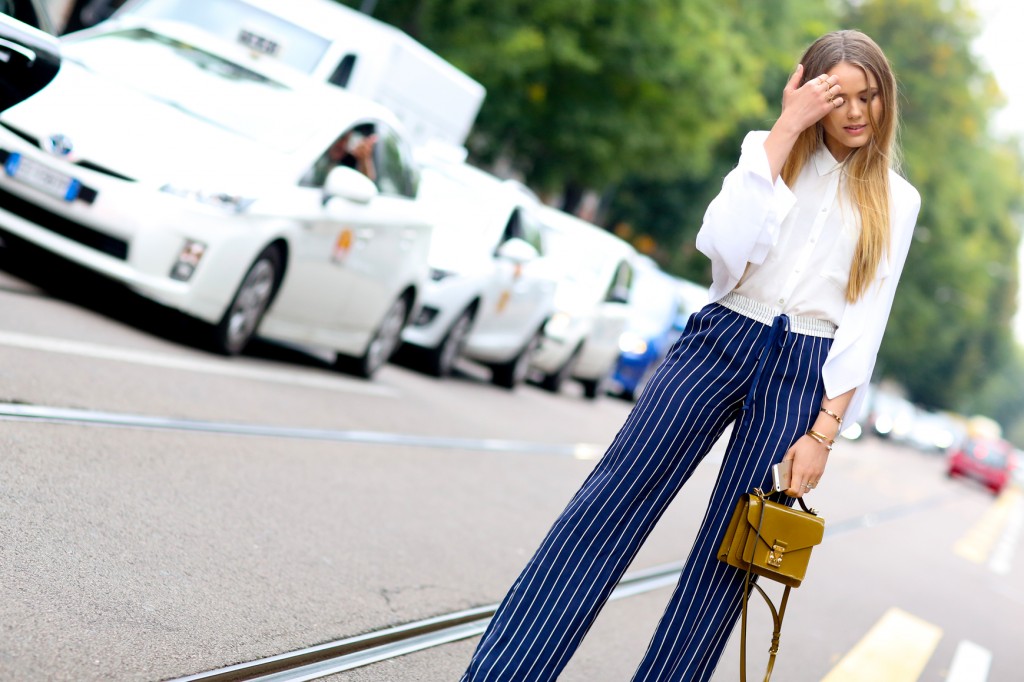 Made famous in the Sixties by American icon Bob Dylan, striped trousers became a leading male garment of the 1960s. Later seen on George Harrison and Mick Jagger, striped trousers continued into the 1970s and shaped the Bohemian revival – making this outfit perfect for this years 1970s trend. Masculine in their history, the accompanying white shirt and satchel bag add a balancing touch of femininity to the trousers.
Street Fashion – Masculine with Feminine, Milan
---