Street Fashion- Gothic Glamour
---
Posted on
Street Fashion- Gothic Glamour
Draped white fur glamorises a pin striped jumpsuit, giving it a Kate Moss inspired rock and roll edge. Worn with Stella McCartney Elyse Star shoes and given a boho twist through darkened round sunglasses.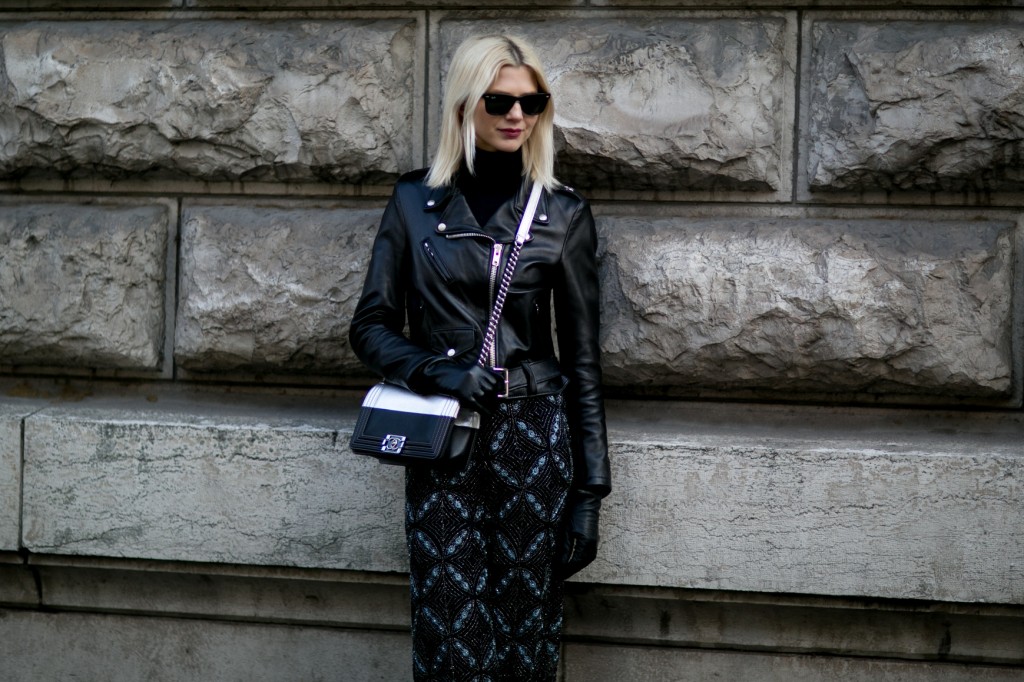 Capturing the essence of the gothic trend, this outfit combines all of its main elements; dark hues, luxurious lace and heavy leathers. The crocheted skirt is styled with the cropped leather jacket, whilst leather gloves and dark lipstick are used to accessorise.
Channelling the gothic style parading in GILES 2015-16 A/W collection, a white blouse is layered by a longer length, black jacket. Finished with dark make up and studded ankle boots.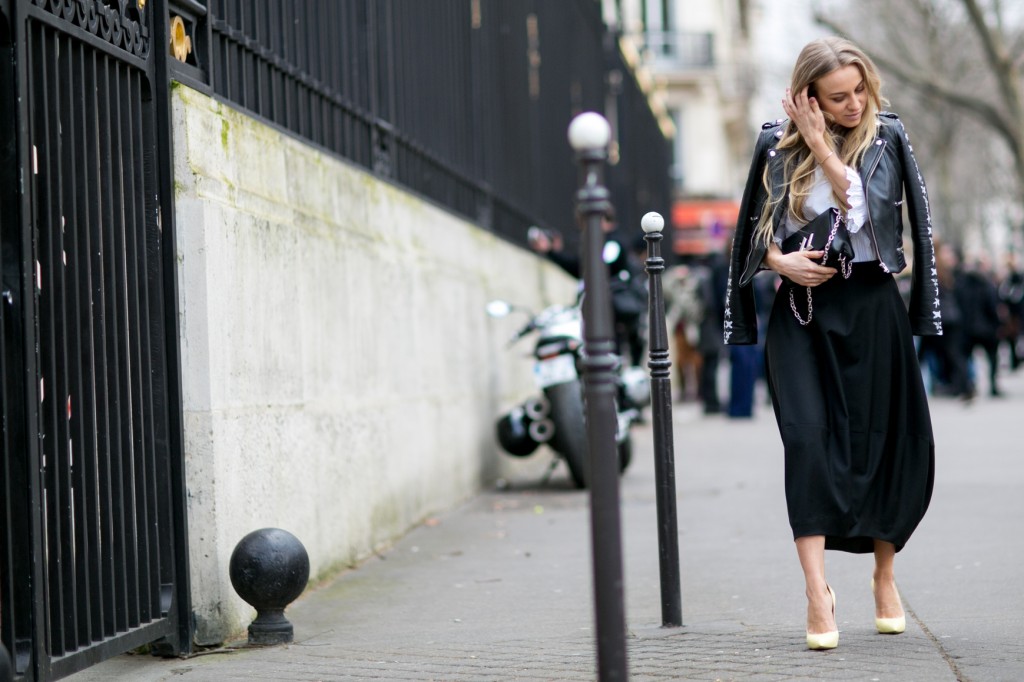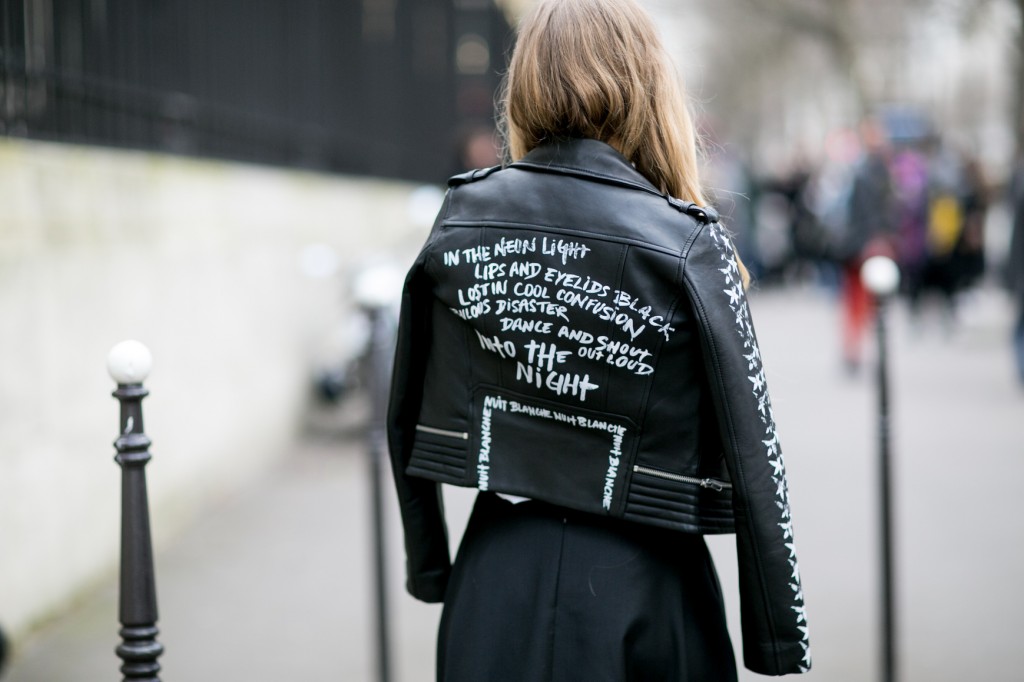 Ruffled white shirts are fashion's latest revival and are the ideal item when channelling darker, Victorian-esque styles. Teamed with a midi-length skirt and white heels, the painted leather jacket is this outfit's standout piece.
Street Fashion- Gothic Glamour
---