Street Fashion- #GirlGang
---
Posted on
Street Fashion- #GirlGang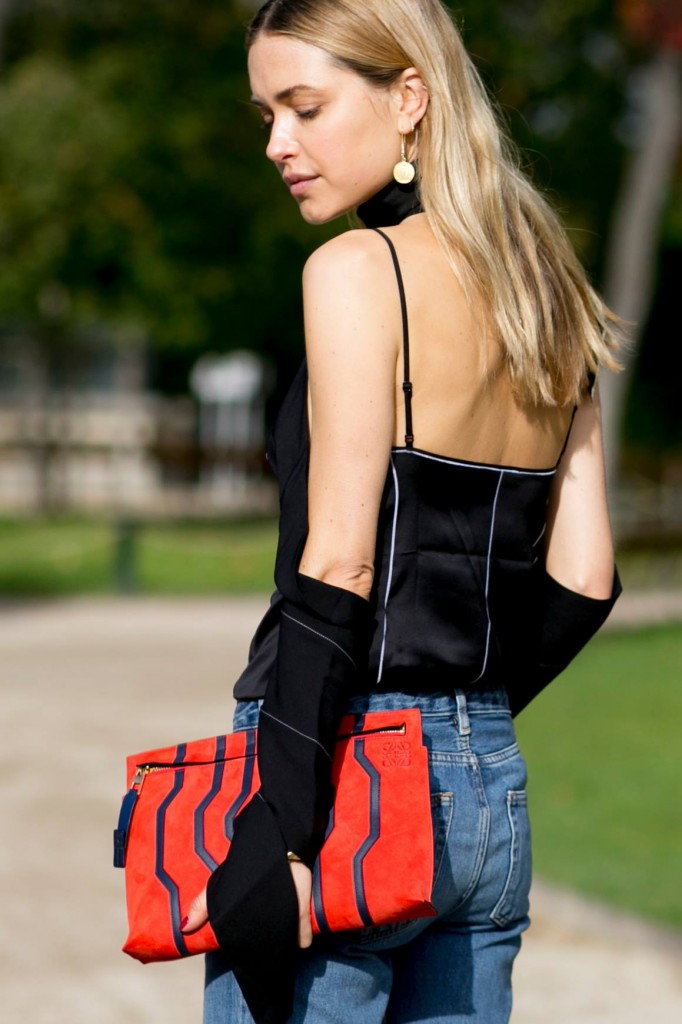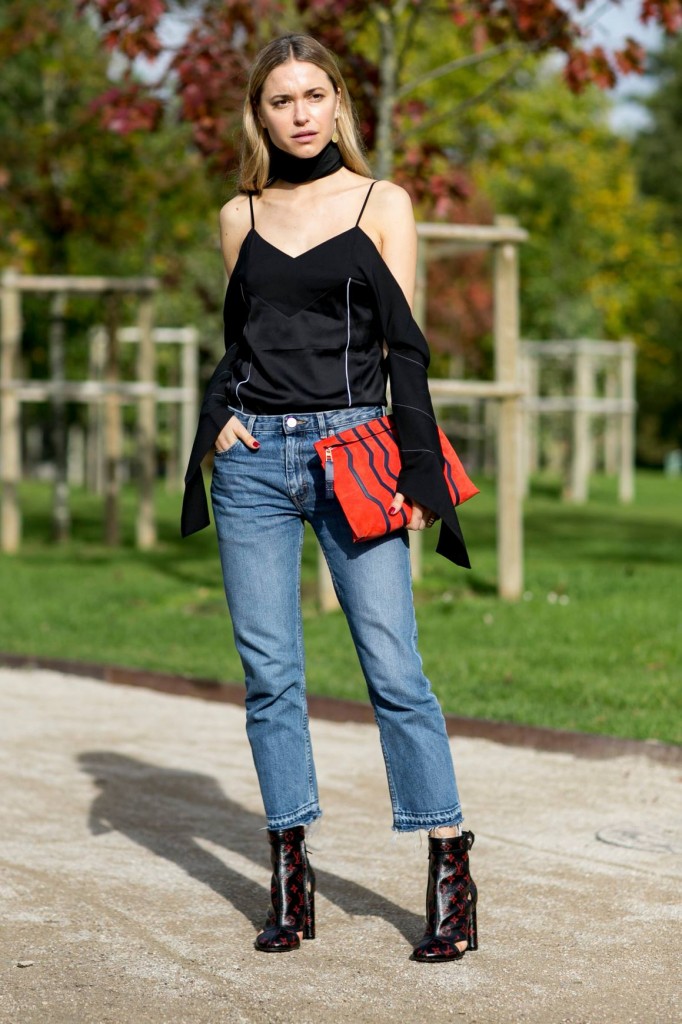 Distressed bootleg jeans appeared all over the high street early this year but these ones are more high end when paired with Louis Vuitton leather boots. The unique silk top with exposed shoulders but longer sleeves also features this years lead accessory- the choker- making the look sexy, yet sophisticated.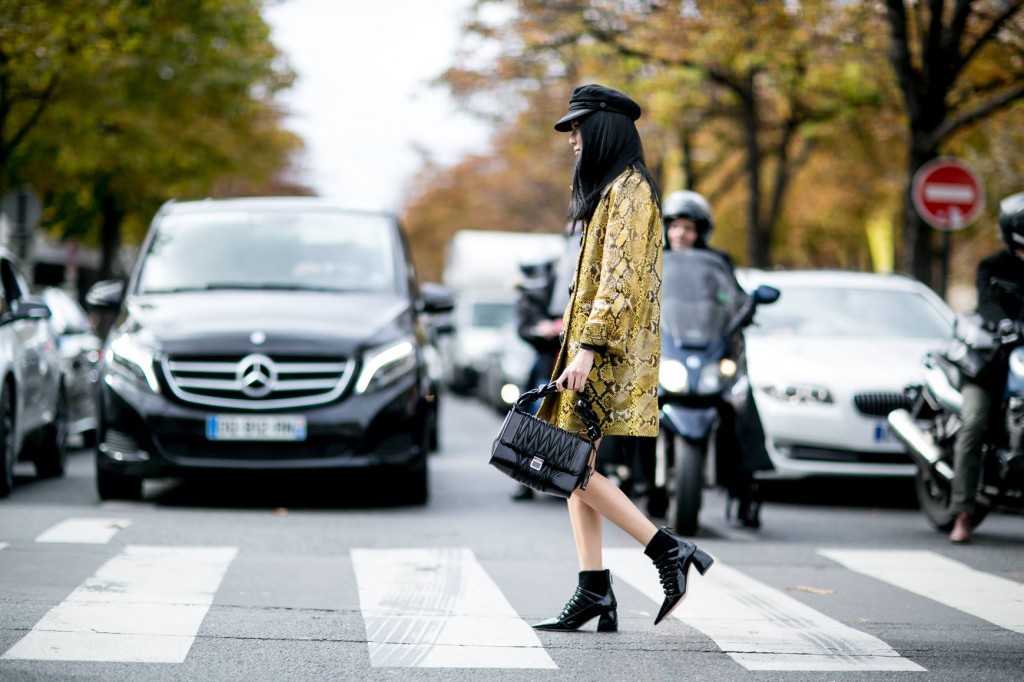 Stop traffic this coming autumn by swapping dark winter coats for one in a more vibrant shade. Opting for this bold snakeskin coat in a shade of mustard, the electric coat channels Sixties rock and roll through the accompanying spiked patent boots and baker boy hat.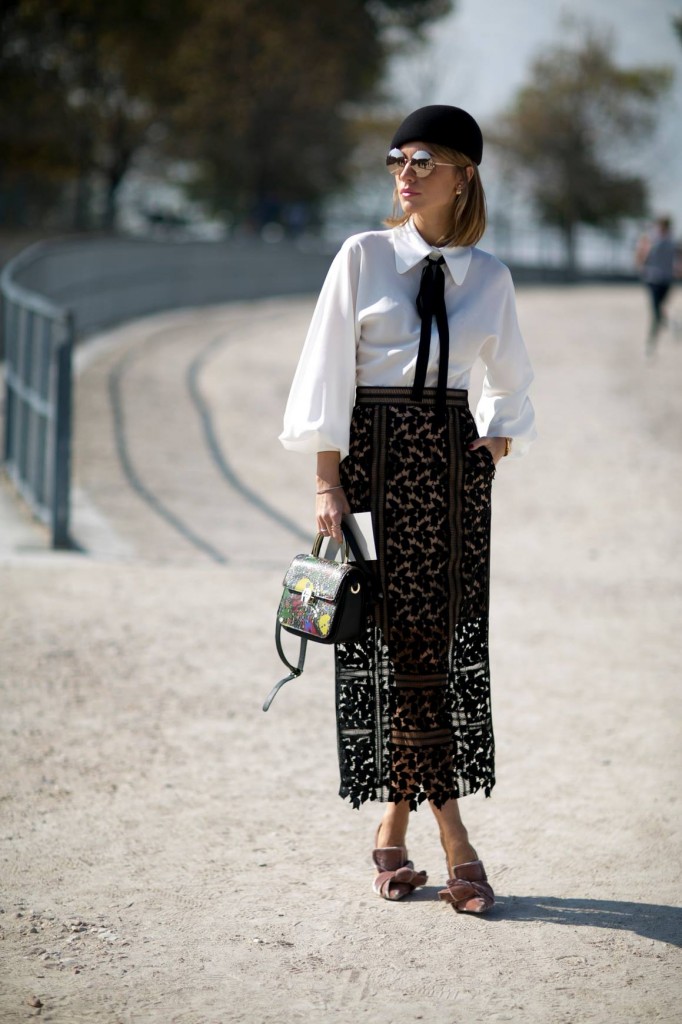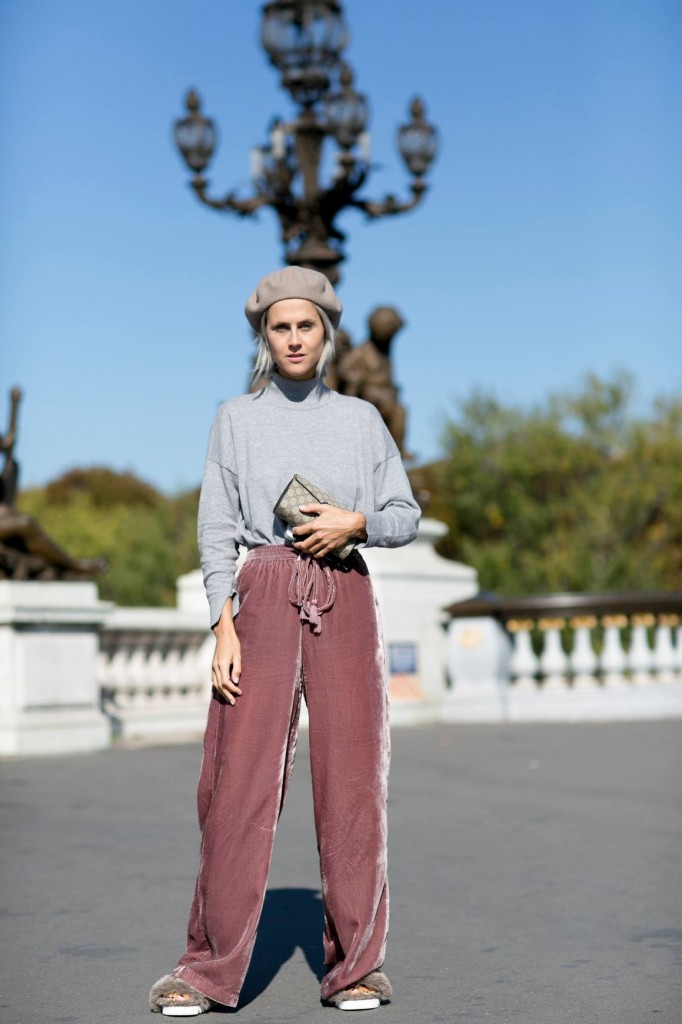 Wearing the hat with different styles, both women look 'beret' cool… (excuse the pun). Whilst the left stays true to feminine French fashion with a monochrome colour scheme and delicate lace elements, the right opts for on trend fluffy slip-ons, before styling them with a staple sweatshirt and velour sweatpants combination. Both are ready for action!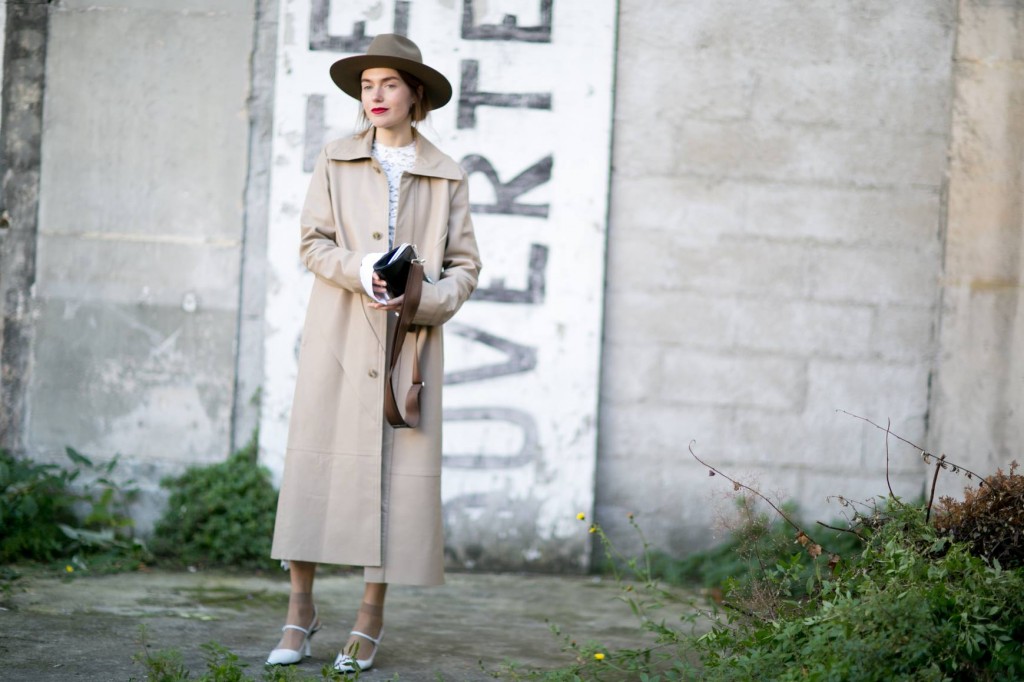 Taking us back to an era characterised by black noir and detective fiction, this beautiful nude Mac is styled to perfection with a laced blouse and chocolate coloured fedora. The accessorising nude stockings and heeled white Mary Janes are also in tune with the outfit's overall theme.
Street Fashion- #GirlGang
---