Street Fashion- East Enders
---
Posted on
Street Fashion- East Enders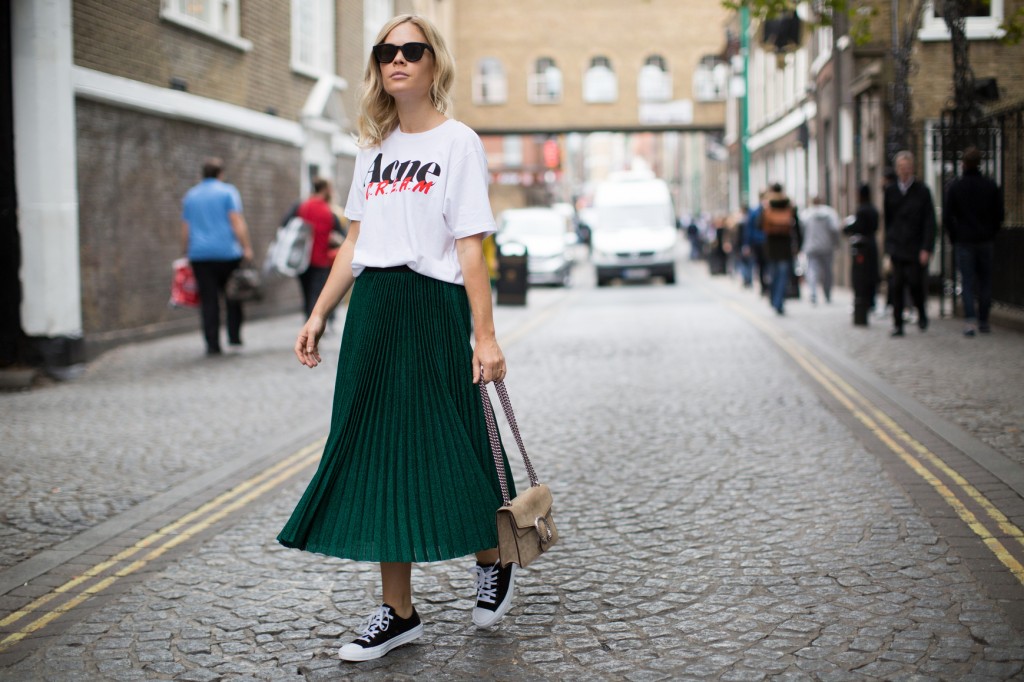 Founded in 2015, Herculie are inspired by the notion of creating modern day uniforms through clean, comfortable designs. Championing their popular 'Acne Cream' t-shirt in the home of vintage clothing, Brick Lane, pairing it with a pleated emerald skirt and converse makes it ideal summer attire.
Dresses over t-shirts is a big style for this Summer/Spring, but whilst the weather is still slightly chilly in London, wearing them over jeans keep it weather suitable yet stylish. Kept on trend with the go to shoes, leather slip on mules.
Shoreditch is renowned for its individuality and indie style, with this triple denim design capturing its essence effortlessly. Tapping into the embroidered denim trend, metallic silver boots provide a space aged spin. Quirk is incorporated through the clear sunglasses, whilst the rainbow coloured umbrella is sure to brighten up even the dullest of days.
Floaty and fun, swap your staple white summer dress for this logo print dress by JW. Anderson. Made with a colourful, neon right sleeve, the dress is styled with bright white trainers and a Chloe handbag.
Street Fashion- East Enders
---