Street Fashion- Dreamy Danes
---
Posted on
Street Fashion- Dreamy Danes
Cool clothing from Denmark's capital, Copenhagen.
Smart casual style can be hard to achieve, but a navy and neutral colour palette can make it look easy. Whilst a frilled blouse and the woollen pea coat cover the smart side, indigo jeans put a tick in the casual box. Brought together by an embellished chain bag.
Their patterns may clash, but these girls sartorial choices are easy on the eye. As leopard print and polka dot patterns grab attention, accompanying garments, handbags and shoes remain minimal.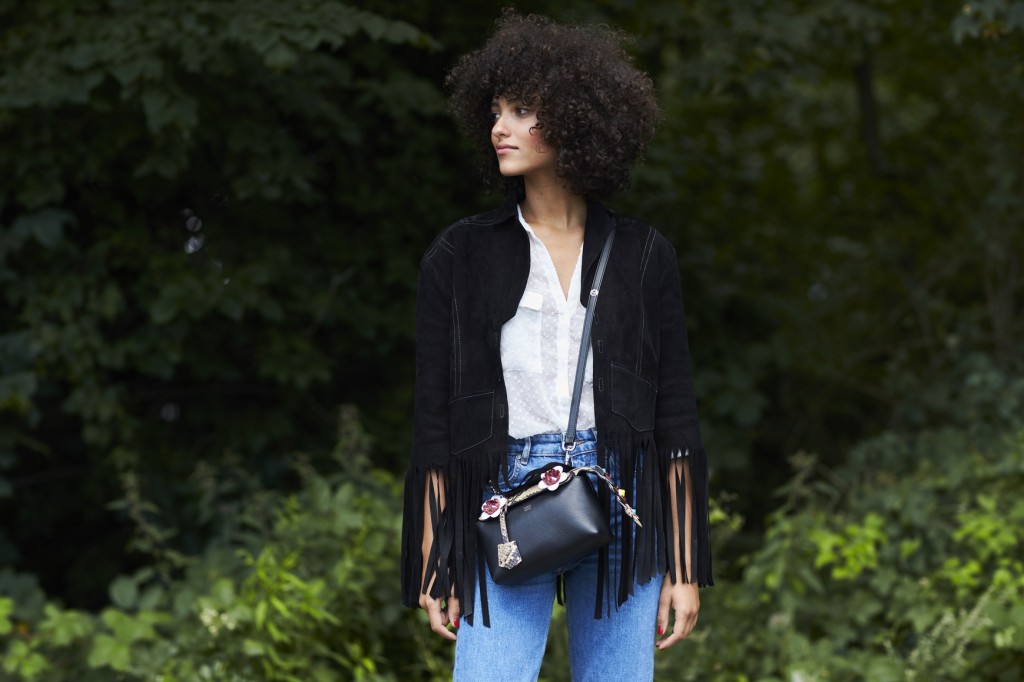 Crafted in luxurious suede and beautifully fringed, this black jacket is perfect for channelling the suaveness that dominated the Seventies era.Worn over a classic white shirt and blue jeans combination, hair is vivacious and full of volume.
A picture perfect demonstration of how to do the top and dress trend, traditional summer florals are layered over a warm, berry hued tube top. Opting for a maxi over the shorter length examples sweeping the high street, Dr Martens and a leather biker jacket give it all a more rebellious vibe.
Street Fashion- Dreamy Danes
---