Street Fashion- Drapery
---
Posted on
Street Fashion- Drapery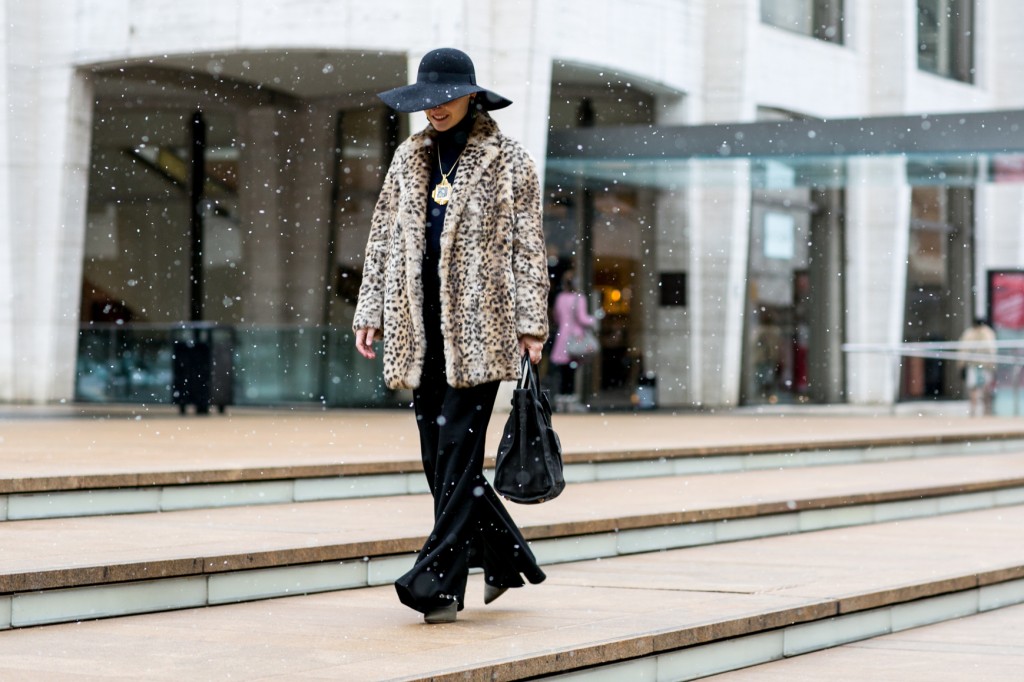 Leopard print patterns against loose cotton flares; this look gains inspiration from the traditionally flowing styles of the Seventies. Worn with a wide brim hat and some platform heels, this streetwise look is infused with some Saturday Night Fever through the finishing gold medallion.
Wearing an ombre fur coat worn with oversized sunglasses, this look mixes rock and roll chic with haute hippe. Worn with over the knee suede boots and an eye-print tshirt, the accompanying careless attitude gives the look some streetwise swag.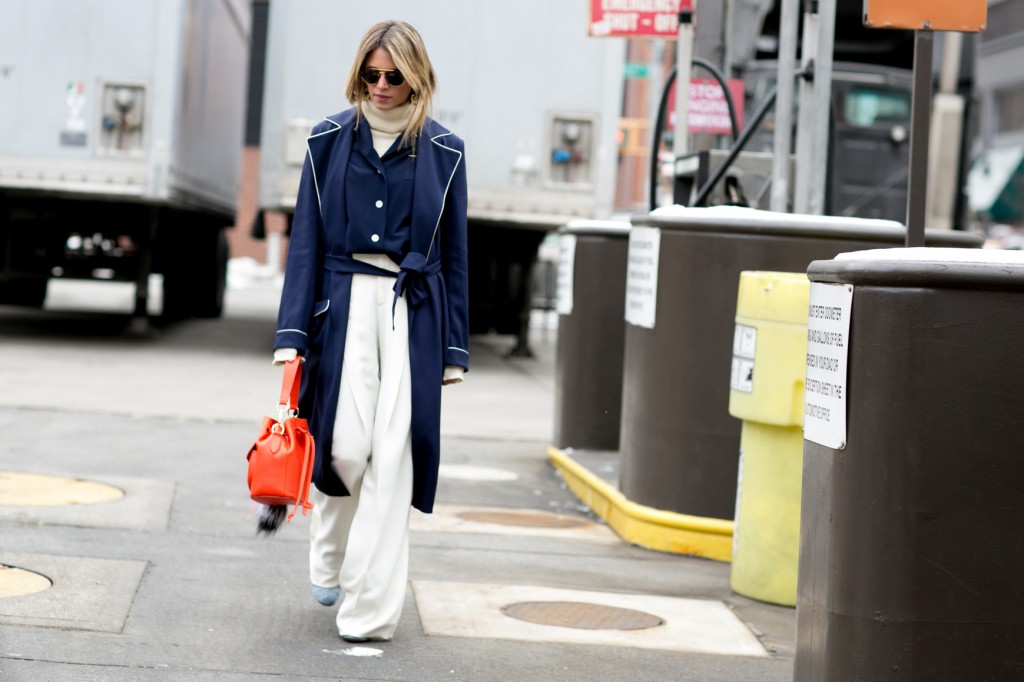 Finding the balance between smart and street can be hard, but this look achieves it by adopting the classic colours of navy and white. Pairing high-waisted white trousers against a deep navy shirt and coat, this look is perfect for work or smart/casual wear. With the silk materials alluding to expense and luxury, the loose clothing is also ideal for those seeking comfort when strolling around.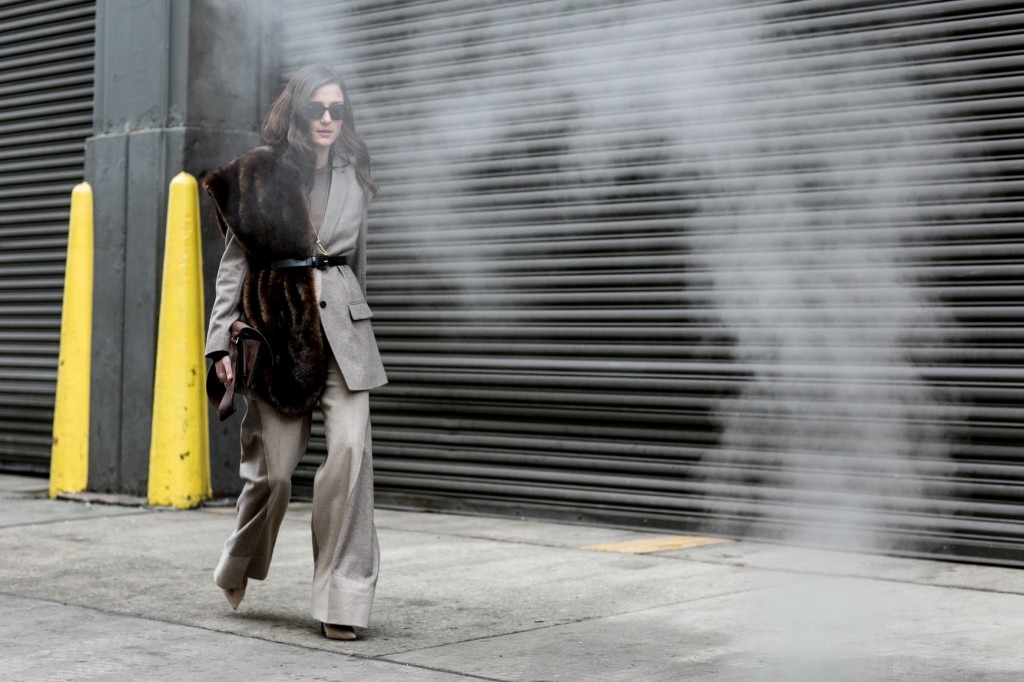 Draped in fur and tapered tweeds, this Eighties inspired look screams female power. With the sudden gust of smoke adding to the illusion, femininity and sophistication are also found in this belted grey suit and fur combination.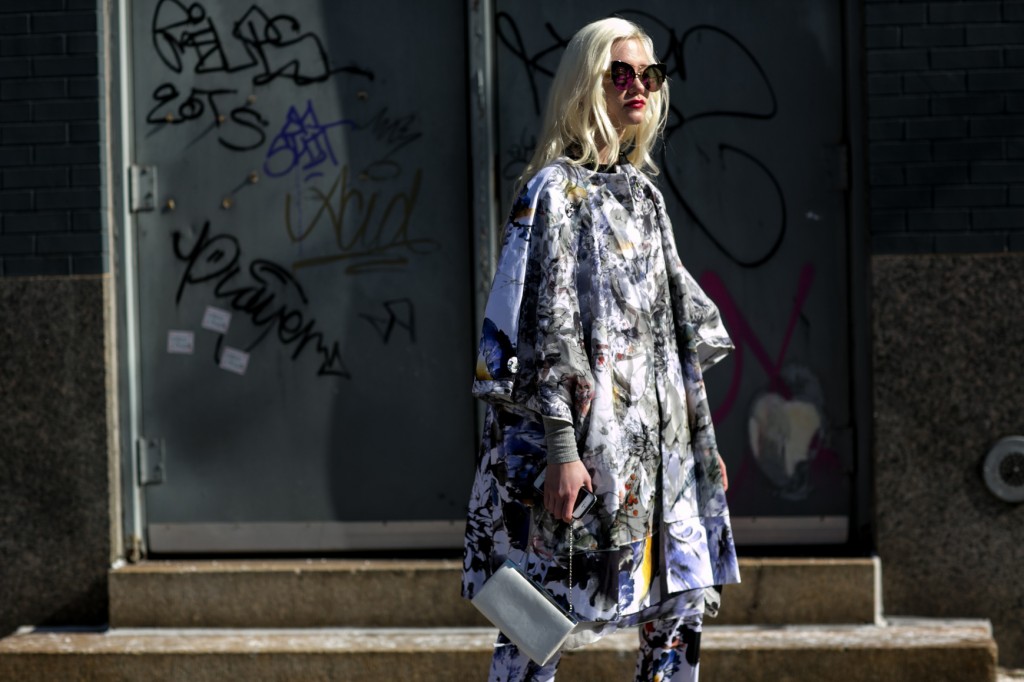 The bold graphic print flowing throughout this top and trouser combination is given an extra lease of life through this lady's beautifully blonde hair. Finished with a miniature handbag and deep red lip, this outfit goes from delicate to diva.
Street Fashion- Drapery
---