Street Fashion – Cool and Cosy
---
Posted on
Street Fashion – Cool and Cosy
Sweeping layers of grey marl prove to be the makings of a luxuriously warm outfit. Covering the body in a style stolen from Pringle of Scotland, desert boots keep the look smart but practical.
Proving that romance is alive during the lead up to Valentines Day, this pair rock couple co-ordination. Both opting for darker shades of outerwear, separate flourishing a allow individuality to creep in.
Tailored to perfection, this tartan print coat is finished with a contrasting coloured trim. Worn with staple blue jeans and a classic black polo neck, chain loafers are used to finish.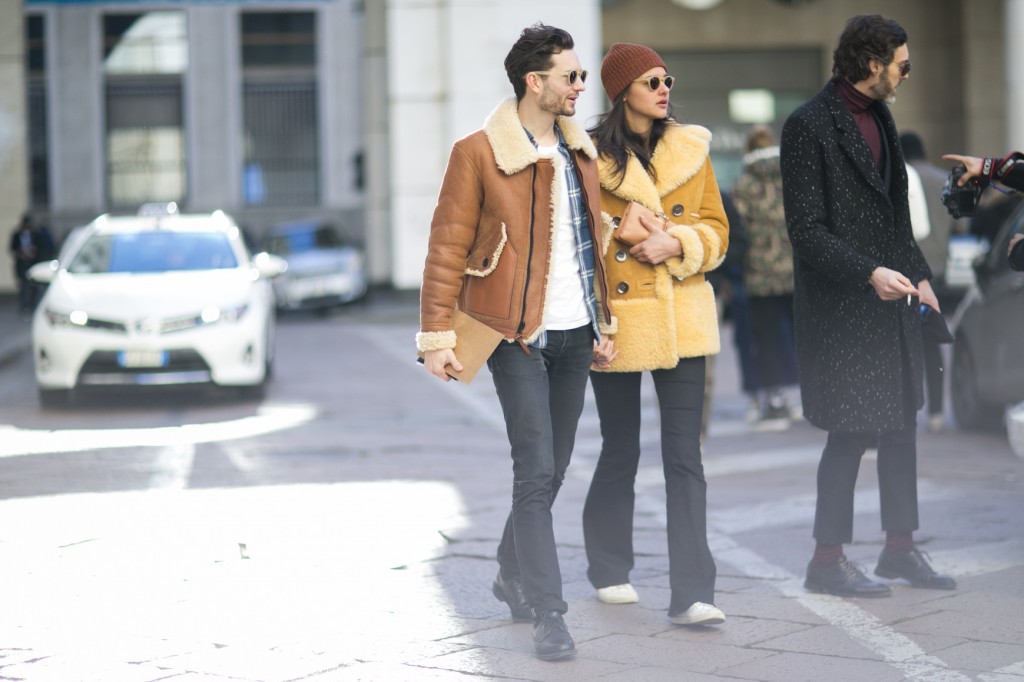 Seventies Soul remains and ongoing trend and the style is revived through this authentic attire. Piecing bell bottom jeans with shearling jackets, era-inspired accessories come in the form of a woollen beanie hat and round sunglasses.
Street Fashion – Cool and Cosy
---