Street Fashion- Brights
---
Posted on
Street Fashion- Brights
The breathable fabrics and neon colours of this dress are bound to put a spring in your step. Detailed with floral coral cut outs, this Fifties swing dress is styled with tinted sunglasses and metallic trainers. Emotions encapsulated through a 'happy' slogan handbag.
This summer sees the continuing revival of Bardot tops and this one channels the trend with a flamenco theme. Tucking the top into a peplum tiered skirt, lace up stilettos are the shoe of choice whilst hair is simple and swept to the side.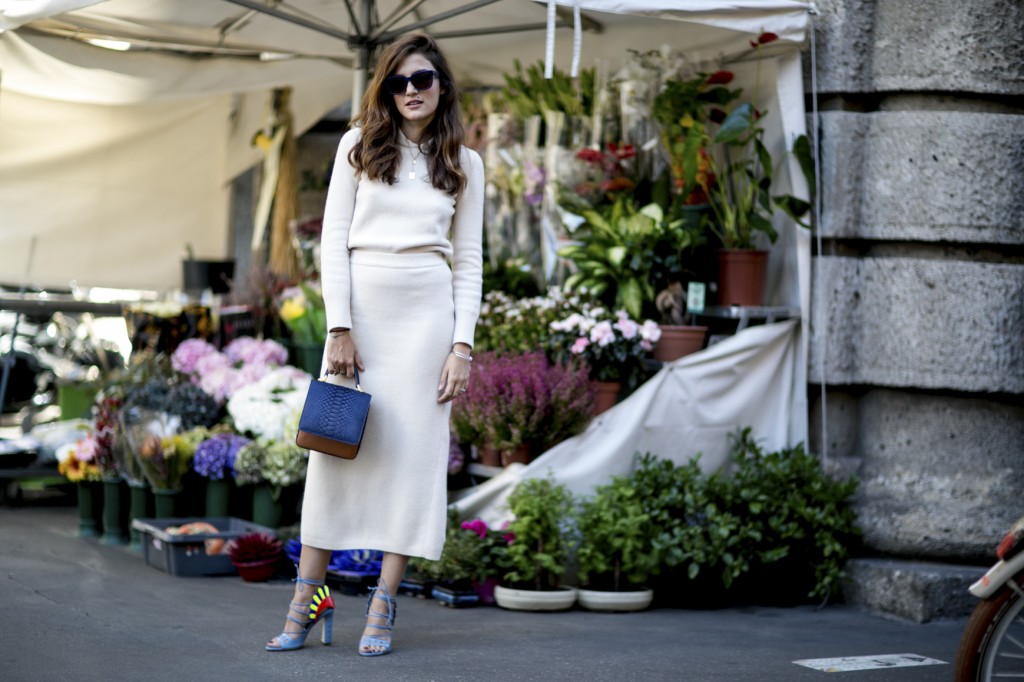 Using a local Milan flower market as a backdrop, this girl ensures she's the centrepiece through her bright white outfit. Colour co-ordination flows through a blue and brown snake-skin bag and the intricate details of the heels.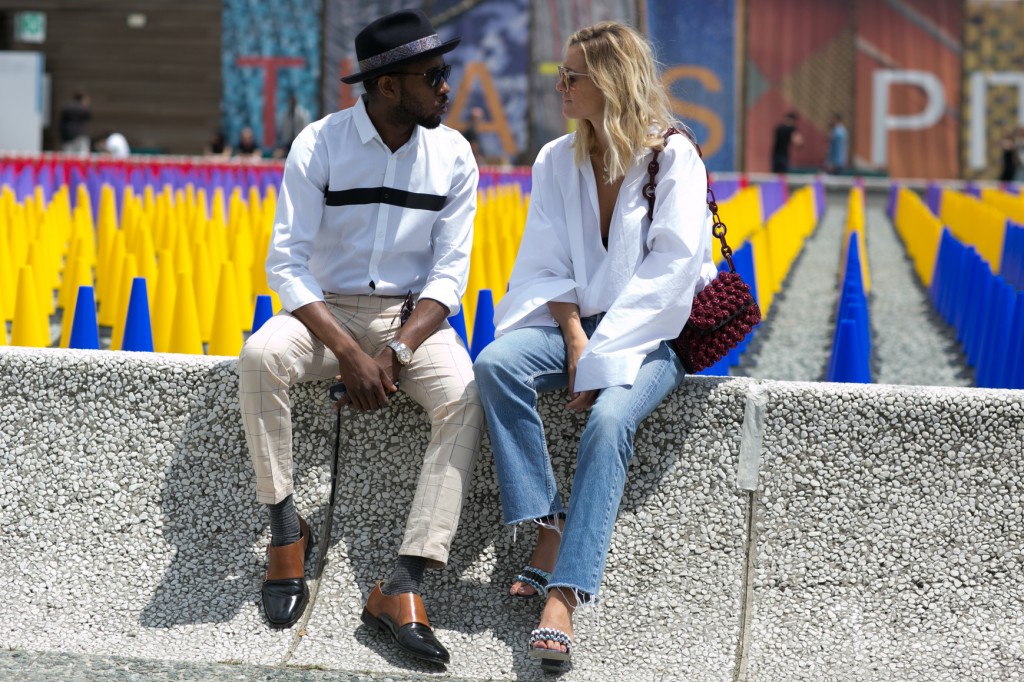 Sporting bold white shirts and relaxed stances, this cosy pair are comfortable in both their body language and their fashion sense. Each incorporating their own character through the accompanying garments, white shirts prove to be the perfect piece for a day in the sun.
Street Fashion- Brights
---