Street Fashion- Bright and Bold
---
Posted on
Street Fashion- Bright and Bold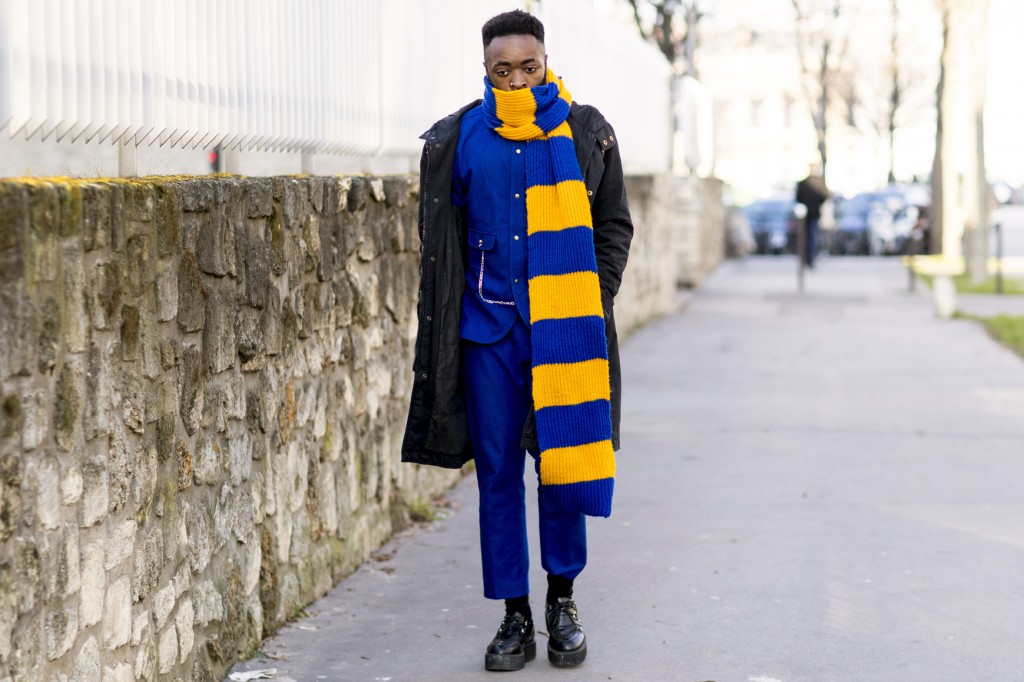 Bold in blue, this cobalt suit gains a colourful companion in the form of this striped yellow scarf. Black coat and leather shoes make it smart but stylish.
Representing the favourites in the Hip Hop world, this colourful couple are co-ordinated to perfection. Wearing band tees emblazoned with Drake, Lil Wayne and Ri-Ri, both give their own take on the style before coming back together with the brightly coloured puffa coats.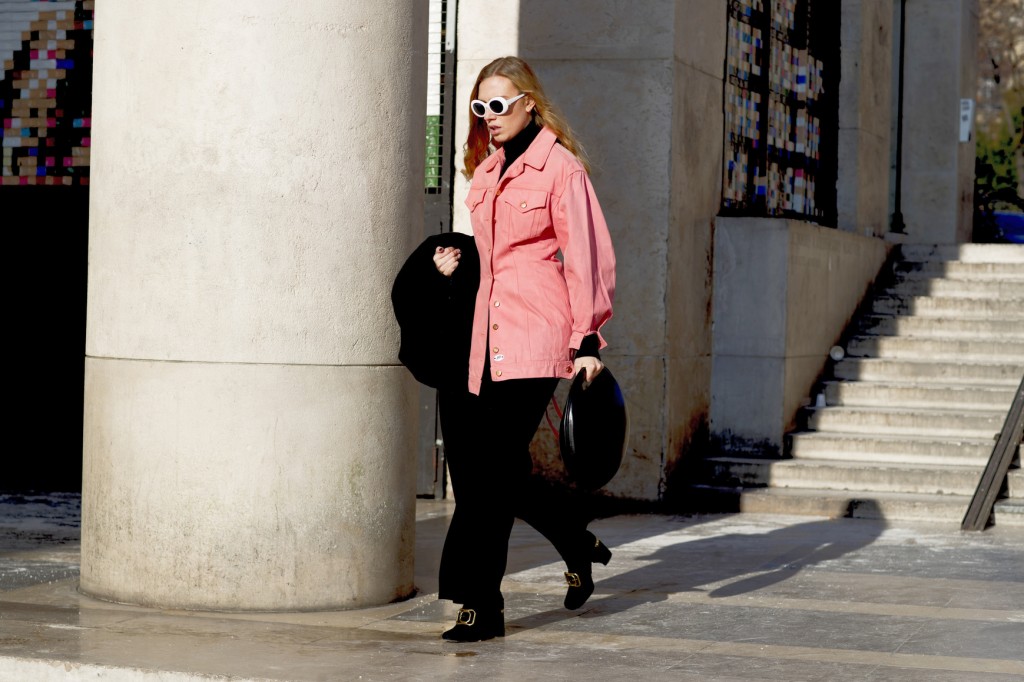 Taking Sixties style out onto the Parisian streets, this coat stands out as pretty and pink. Paired with neutral coloured trousers and tops, the white rimmed glasses and circular bag maintain this era-inspired approach.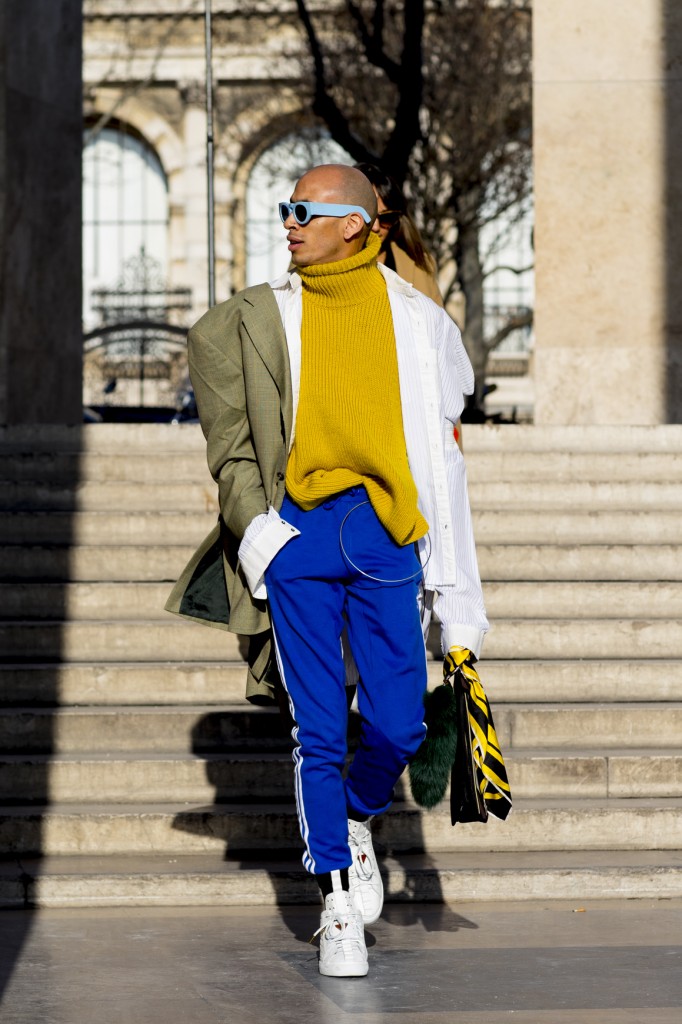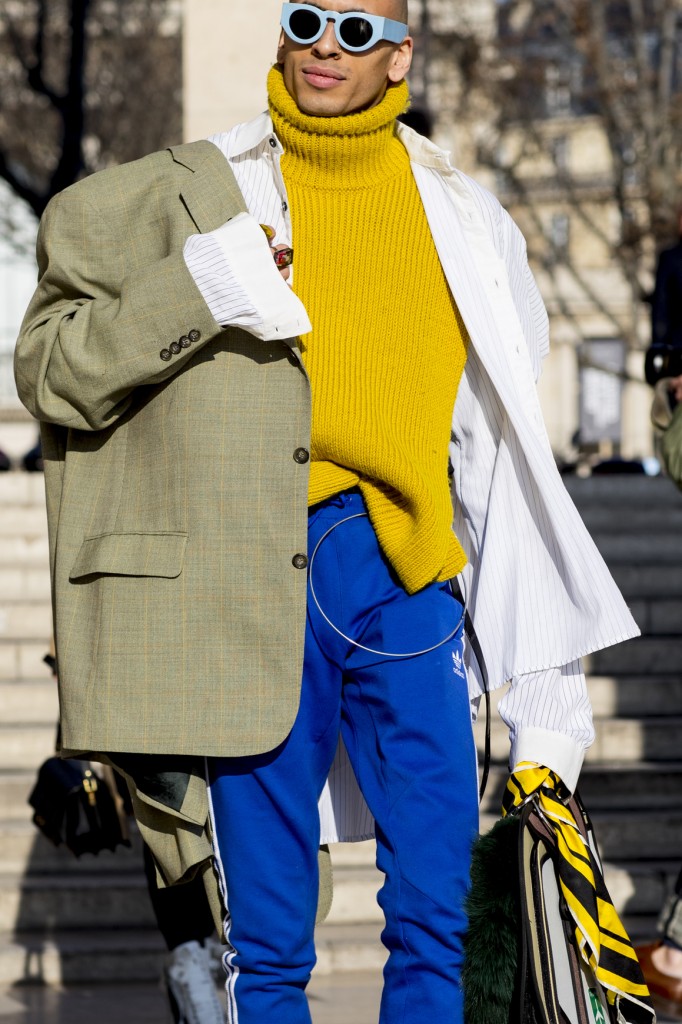 A re-occurring colour collaboration, mustard yellow is teamed with electric blue. Taking 'smart casual' to new heights, a blazer and white shirt are paired with Adidas tracksuit bottoms and trainers.
Street Fashion- Bright and Bold
---