Street Fashion- Blouses
---
Posted on
Street Fashion- Blouses
Pie crust shirts are sneaking their way back into fashion and this stripy pink number is styled to perfection. Worn with a red and black, dogtooth mini skirt and larger than life earrings, the Sixties style of this ensemble is amplified through glitzy platforms and heavy eye make-up.
Weekend One of Coachella may have drawn to a close last night, but the loose, sheer fabrics of these blouses brings festival style to the streets of Milan. Boho in their nature, these short and blouse combinations are worn with statement boots, before drawing upon Jane Birkin for inspiration through this cute basket bag.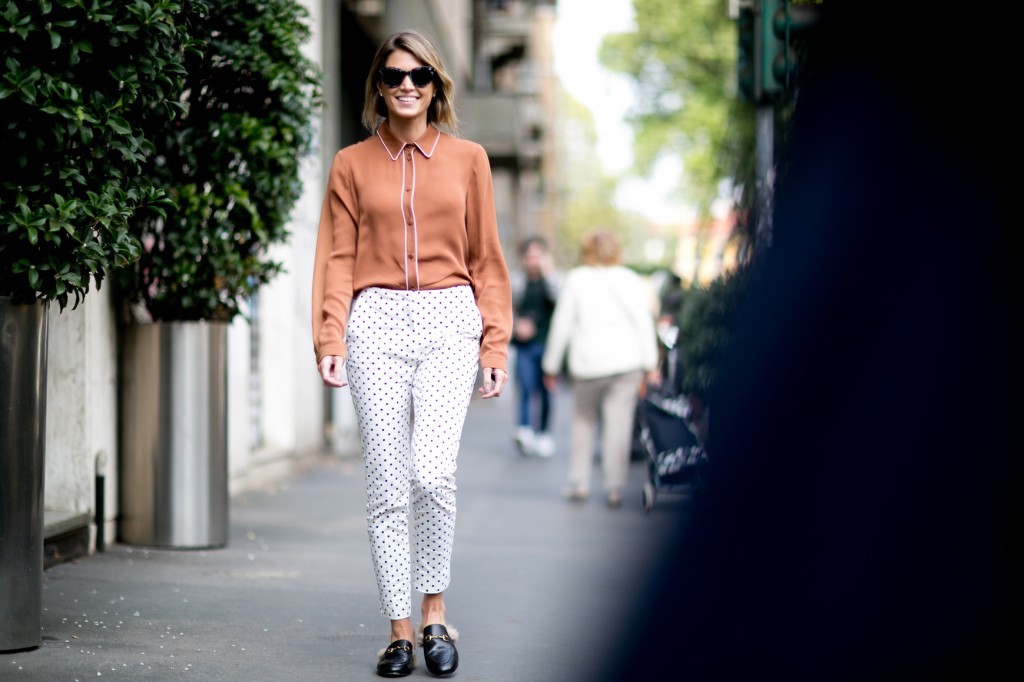 Comfortable clothing for a stroll around the city, this Western-style, peach shirt with cream trim is tucked casually into a pair of polka dot trousers. Styled with dark sunglasses and Gucci Princetown leather slippers.
Street Fashion- Blouses
---