Victoria Beckham to launch e-commerce site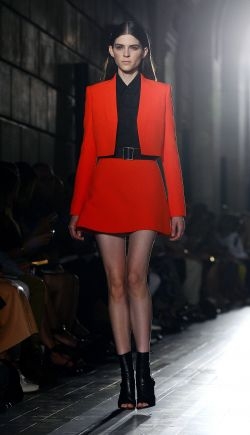 Victoria Beckham is spring cleaning. Hot on the heels of her son Romeo's cameo in the latest ad campaign by Burberry, the Beckham matriarch has announced that her website will be overhauled and reopened in early 2013. Creative agency King & Partners (designers of Carine Roitfeld's digital presence) will be in charge of the new site, which will contain a dedicated e-commerce platform, and branded VB content designed to be shared across social platforms. 
Beckham has hired creative partners Jonny Lu and Isaac Lock for their art direction on the site. Lu has worked with HAKAAN, Katie Grand, Louis Vuitton, LOVE Magazine, and jeweler Dominic Jones among others. 
"For us, this is the first step toward creating our own store environment," said Victoria Beckham CEO Zach Duane. "There are obviously already some fantastic digital stores in place, so the bar to entry is very high. But we feel that we've learned a lot from the market and that we are bringing our take on what we believe is ultimately all about customer experience."
Known first for her role as Posh Spice in 1990s girl band the Spice Girls, Beckham entered the fashion industry in 2004 with a denim line called VB Rocks for Rock & Republic, before launching her own label in 2006. Her first full fashion collection debuted during the 2008 New York Fashion Week, and the former popstar went on to win "Designer of the Year" at the annual British Fashion Awards in 2011. 
"My new website has been in the making for a very long time," said Beckham "It was so important that the concept, tone and look of it were true to me and my aesthetic and that the shopping experience was the very best that it could be for my customer. The site will be ever evolving, featuring never-seen-before insights into my world through the medium of film. I'm incredibly excited with what I have created and the unique access to the brand I am now able to offer."
Visitors to the site will currently find a holding page, with the possibility of signing up for the brand's "notifications, updates and exclusive news." When finished, the site will stock accessories, sunglasses and denim, as well as the label's second line (Victoria, Victoria Beckham). The Victoria Beckham main line and Victoria, Victoria Beckham are currently available on Net-à-Porter.
---