Step into Style: Unleashing the Ultimate Footwear Trends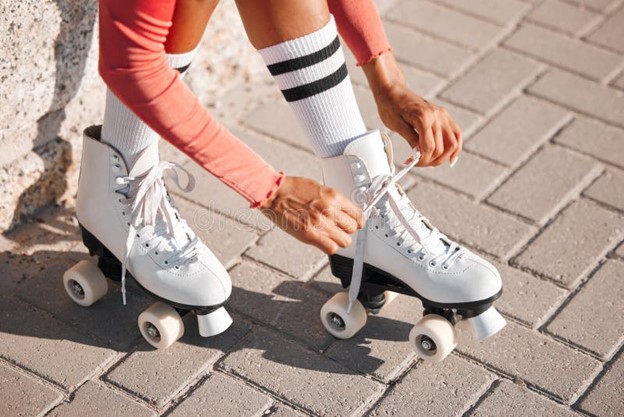 In fashion, footwear plays a significant role in making a style statement. Your choice of shoes can elevate your outfit, showcase your personality, and add a touch of individuality to your overall look. As fashion trends evolve, so do the options for stylish footwear. From classic silhouettes to bold designs, the world of shoes offers endless possibilities for fashion enthusiasts. This article will explore the ultimate footwear trends making waves in the fashion scene. So, get ready to step into style with your skate shoes and unleash your inner fashionista!
Combining Style and Functionality
Skateboarding shoes, also known as skate shoes, have become integral to contemporary fashion. These shoes are initially designed for skateboarding and offer a unique style, comfort, and durability blend. Skateboarding shoes have transcended their functional roots and have become a staple in many wardrobes. Here's why skateboarding shoes are a must-have for fashion-forward individuals:
1 – Effortless Cool: Skateboarding shoes exude an effortless coolness that adds a touch of casual sophistication to any outfit. Their laid-back vibe and streetwear-inspired designs make them versatile for various occasions.
2 – Comfort First: Skateboarding shoes prioritize comfort with features like cushioned insoles, padded collars, and supportive midsoles. Whether running errands or exploring the city, you can rely on the all-day comfort provided by skateboarding shoes.
3 – Durability and Longevity: Skate shoes are built to withstand the rigorous demands of skateboarding, making them highly durable. With reinforced materials, sturdy stitching, and abrasion-resistant outsoles, they can withstand daily wear and tear, ensuring longevity in your shoe collection.
4 – Versatility: Skateboarding shoes are known for their versatility. They seamlessly blend into various styles, from streetwear and athleisure to casual and semi-formal looks. Pair them with jeans, dresses, skirts, or shorts—endless options.
Unleashing the Ultimate Footwear Trends
Now, let's dive into the ultimate footwear trends that are taking the fashion world by storm:
1 – Chunky Sneakers: Chunky sneakers continue to reign supreme in the footwear realm. These bold and exaggerated shoes offer a statement-making look with thick soles and oversized proportions. Embrace the chunky sneaker trend for an instant fashion-forward edge.
2 – Athleisure Inspired: The trend has been going strong for a while and shows no signs of slowing down. From sleek running shoes to sporty-inspired sneakers, athleisure-inspired footwear combines comfort and style effortlessly. Embrace this trend for a chic and sporty look.
3 – Retro Revival: Nostalgia is returning to fashion, and footwear is no exception. Retro-inspired shoes with vintage designs, color-blocking, and retro logos are all the rage. Embrace the nostalgia and channel your inner retro-loving fashionista.
4 – Bold Colors and Patterns: Make a statement with footwear featuring bold colours and eye-catching patterns. From neon hues to animal prints, these vibrant and playful shoes add a pop of personality to your ensemble.
5 – Sustainable Footwear: With a growing focus on sustainability, eco-friendly footwear options have become increasingly popular. Brands incorporate recycled materials, organic fabrics, and innovative sustainable technologies into their designs. Embrace sustainable footwear options to make a fashion statement while contributing to a greener planet.
6 – Elevated Classics: Classic shoe silhouettes, such as loafers, oxfords, and Chelsea boots, are reinvented with contemporary twists. These elevated classics feature unique details like embellishments, contrasting materials, or unexpected colours, offering a fresh take on timeless styles.
Elevate Your Style with the Right Footwear
To truly unleash the power of footwear trends, it's essential to consider your style and experiment with different looks. Here are a few tips to help you elevate your style with the proper footwear:
1 – Mix and Match: Don't be afraid to mix different styles and trends to create a unique look. Combine classic silhouettes with contemporary elements or pair statement shoes with neutral outfits for a balanced ensemble.
2 – Play with Proportions: Experiment with the proportions of your outfit by pairing oversized footwear with tailored pieces or vice versa. This contrast can add visual interest and create a fashion-forward look.
3 – Accessorize with Confidence: Use footwear as an accessory to express your style. Add bold shoes to elevate a simple outfit, or opt for subtle and minimalist footwear to complement a more daring ensemble.
4 – Experiment with Colors and Textures: Incorporate shoes in vibrant colours or with interesting textures to add depth and dimension to your outfit. These elements can take your style to the next level.
5 – Artistic Expressions: Explore footwear designs that showcase creative expressions. Seek shoes with sculptural elements, intricate embellishments, or creative patterns to make a bold fashion statement.
6 – Inclusive Sizing and Adaptive Footwear: Inclusivity and accessibility in fashion have gained momentum, and this extends to footwear. Several brands are now offering a broad range of sizes and adaptive shoes designed to accommodate various physical needs. For individuals with disabilities or foot conditions, this trend is revolutionary. Embrace and support brands that prioritize inclusivity and accessibility in their footwear offerings.
7 – Investing in Quality over Quantity: The fast-fashion cycle often encourages the consumption of low-quality products. However, investing in high-quality shoes that are durable and timeless can be more sustainable and cost-effective in the long run. Focus on building a versatile footwear collection with quality pairs that will stand the test of time rather than constantly buying into fleeting trends.
Footwear trends can transform your look, showcasing your fashion sense and personal style. Whether it's the casual coolness of skateboarding shoes or the statement-making allure of chunky sneakers, the ultimate footwear trends offer endless possibilities for self-expression. Embrace the trends, experiment with different styles, and confidently step into style. Remember, fashion is about self-expression and having fun, so let your footwear choices reflect your unique personality!
---