Runways Tips and Tricks | What to Pay Attention To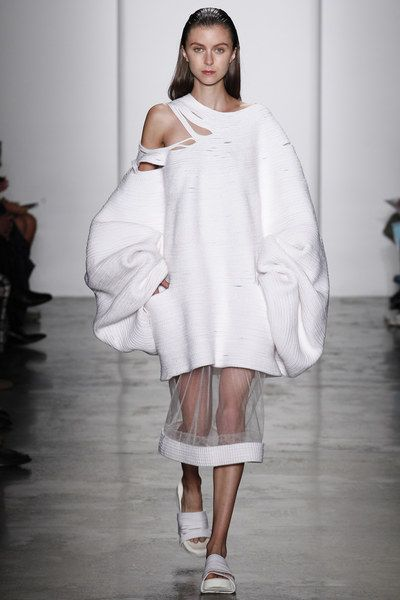 Runways are the centrepiece of every fashion show event and exhibition. They are used to showcase hard work and talents from either the host or different persons who want to display their work. For that purpose, models are the major assets to this investment. So what are you supposed to do to ensure that you nail your showcase and increase the chances of you being hired again to model for other clients? Well, this article will look at some things to pay attention to on a runway. Let's jump right into it!
Wear the Right Shoes
Shoes play a better part in the outfit, you model. And what are the right shoes, you ask? Well, in most cases, models are provided with shoes to match your outfit. But the shoes may affect how you end up showcasing the outfit or the model wear. To ensure that this doesn't happen to you, either pick shoes that you are comfortable modelling in(unless you are modelling shoe brands).
The thing with shoes is that they determine how you walk down the runway. So be sure to have comfortable shoes and in the heel height that you can manage to walk comfortably in and still look powerful as you walk. You do not want to stumble with every step you make. This is because people will pay little attention to the model outfit since they will be tempted to help you get by in one piece. You don't want that now, do yah?
Your make-up
How you look is essential for your profile as a model, especially on a runway. So whether you want to have a natural look or a simply outstanding look, you need to know what works on your face and how your makeup should look to bring out the best aspects of you.
For starters, you need to pick the best products in the market. For instance, StarSeed fake lashes are undoubtedly outstanding! Their products are not manufactured with an increase in profit margins in kind, like the rest in the markets. They, however, have been designed to offer both comfort and beauty all at the same time. To make sure that they cover every client's needs in the markets, they offer a wide range of lashes with different measurements.
All the other products such as foundation and setting spray should be chosen wisely. If you are conversant with doing your make-up then ensure it's flawless, otherwise, ensure that your makeup artist focuses on giving you a great look, with a major focus on light areas like forehead and cheekbones.
You can go ahead to have a smart screen on your make-up application area, to help you in screening your face and telling you areas you need to lay much focus in. This has been made possible by AI, utilize it!
You
Inspect Your Outfits
Runway incidents such as clothes stripping due to large waist size or the corset laces snapping and having you look like a groomed tree is not something you want for yourself. The best solution to this is to get to the event on time and go to your dressing room. Since all your runway outfits are there, inspect them one by one.
Paying keen attention to the edges. If you are unsure of how to easily spot tears, you can wound a led strip on a wooden rod and place move it slowly inside the outfit as you observe. If any of your clothing has a tear or you will be able to easily spot it.
Understand the Line-up
In a runway show, understanding who you follow is essential to how you grace yourself on the runway. Be sure to get the lineup schedule prior to your event. This helps in understanding what outfit follows what and who you come after in the showcase. Normally all chosen outfits are to be in alignment with a chosen theme. So understanding how the theme to be displayed on a runway saves you lots of trouble.
Attending the runway rehearsals is also essential to get a few things about the themes and events in general. Do not miss them!
Know Your Way In and Out
This is very crucial in any showcase event. Knowing how you enter the stage, how the runway is set and where you should exit the stage helps to save you from embarrassment. It's simple, every stage has its setting. Simply ensure that you get there in time and get directions on where to go.
Knowing your way around a runway isn't about embarrassment completely, it also helps to keep your mind at ease since you have the assurance of familiarity of your surroundings, your runway to be specific.
The Bottom Line
Being on the runway comes with a lot of pressure. The expectations from both the crowd and the event organizer can easily weigh you down. It's simple, just remember to focus on the task at hand and pay attention to the list provided in this article. Trust me, it'll be as simple as taking a cup of coffee, just sip! Break a leg!
---