Recycled Fashion Accessories That Can Improve Your Style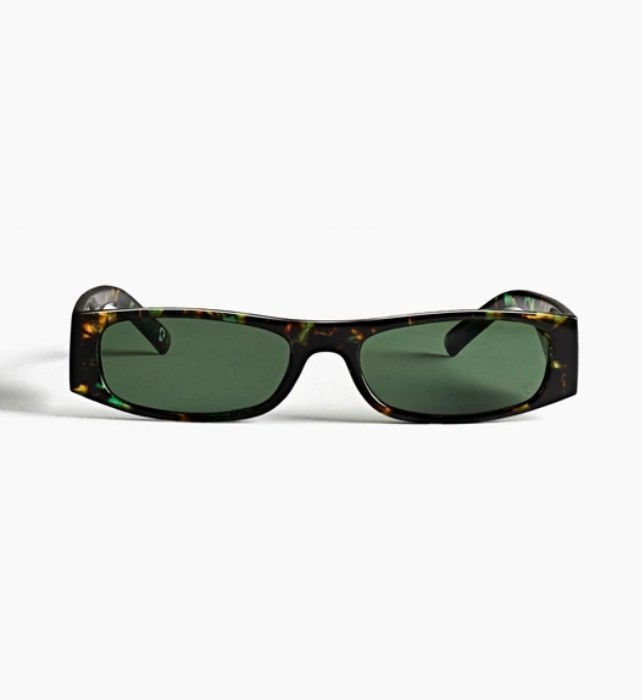 The fashion industry has increasingly become eco-oriented by using upcycled material. It's commendable how these polished products emerge from different materials that could have contributed to waste. Some of these materials used to create fashionable accessories include fabric, wood, metal, gold, diamonds, brass, and ivory, to name a few.
If you're looking to upcycle your style to be earth-friendly as well, here are a few recycled fashion accessories that can help with this objective.
1. Sunglasses
Sunglasses can contribute to the expression of your personality while adorning your outfit. There are different creative ways to upcycle sunglasses from used materials. Some create a brand-new pair using plastic. Other brands have adopted the strategy of recycling old or unused sunglasses to create brand-new ones. This means broken or old pairs don't pile up at the bottom of the ocean or a dumpsite. These are then worn as a brand-new pair. You can find such creative and fashionable pairs of glasses at sites like szade.com.au.
2. Earrings
Earrings are among the most interesting fashion accessories that one can get creative with when using recycled material. In different countries in Southern Africa, for example, earrings are crafted from magazine papers. Groups of jewelry makers collect disposed magazines for raw materials. They can go around places to do a magazine collection drive, such as hospital waiting rooms, and ask for any torn or tattered magazines to be thrown away. Having collected these, they cut the papers in different shapes and dry these in natural solutions to create firm material for accessories.
3. Headwraps
Headwraps are an elegant and sophisticated fashion accessory. In some cultures, the headwrap is a symbol of a particular societal class and status. These can be woven from reeds or made from recycled cloth. For treatment, they can be tie-dyed or derived from natural methods of fabric weaving. You can easily turn a headwrap into a scarf or shawl—depending on your outfit—making it a versatile accessory.
4. Bangles
Bangles can be made from recycled material, such as wood. Wooden bangles are appreciated for their lightweight feel on the wrist. Wood is collected, polished, and spray-painted to suit various designs. Usually, these bangles have earrings that accompany the design to make these a two-piece fashion accessory.
Another way of creating these upcycled accessories is to add an external layer of cloth around the bangle. This cloth could be cut from used material that had been disposed of and recycled.
5. Necklaces
Necklaces can be made from upcycled animal parts such as horns and teeth. These are commonly found in geographic areas that are in or nearby national parks.
There are different ways animals are handled when they die. It can be decided that game meat will be acquired from the animal. There could also be a production of hides, while some carcasses could be turned into feeds for other animals. Sometimes, animal parts such as the horns and teeth are given to the local community for art production.
Some of the art that derives from this action is that of necklaces. The parts are thoroughly cleaned, treated, polished, and styled into a beautiful piece sold and displayed as tourist souvenir products. These are also shipped around the globe to stores that appreciated this kind of upcycled jewelry.
6. Clutch Bag
Clutch bags can be styled and designed from materials such as tires and bicycle tubes. These bags appear like they're leather-finished when polished and designed. You no longer need to throw out your old car tires because you can add them later to your fashion accessory box when transformed into a clutch bag. These materials can also be styled into satchels, purses, and sling bags. Together with your sunglasses and bracelet, you will make a bold fashion statement indeed
7. Watches
Watches can be made from rubber, tin, and upcycled wire. These can be sprayed with various colors; one wouldn't be able to tell the origins of the material. Together with your sling or clutch bag, your style improves in an instant. You can match it with your belt and shoes to create a stunning ensemble.
8. Dress For Less
Eco-friendly fashion is creative, trendy, and beautiful. You can enjoy dressing up in versatile outfits, confident that your upcycled fashion accessories will make you stand out. You're also lessening the unnecessary waste that pollutes the world.
Fashion brands don't have exclusivity in creating these accessories. You can learn how to make jewelry using some of the materials you may have in your home, such as plastic, cloth, and wires. Before you know it, you would have created your unique fashion brand.
---