Prom Dress Styles Worthy of Instagram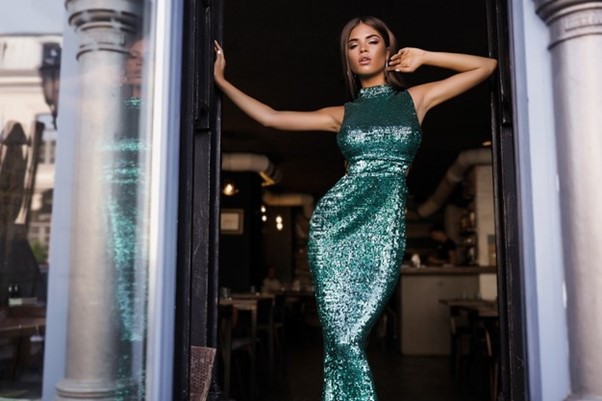 It's almost prom time again! If you are still thinking about acquiring that special gown for this year's prom, you ideally want a style that everyone can recognise. Of course, there are many different dress designs that are suitable for the prom dance, and you want something that looks perfect and blends with your personality.
Here are a few great prom dance styles that are indeed worthy of an Instagram post.
Animal Prints Are In-Vogue
Leopard, tiger and zebra patterns offer a natural backdrop, with stunning prints. Check out the unique prom dresses for sale at a leading online designer dress boutique. Perfect for the girl with a bold, outgoing personality and with the right accessories, you are ready to shine on your very special night! Take your time when looking for animal print designs. There are many designers that love to use animal print so you'll never run out of options.
The Metallic Look
There's no better time to wear a slinky number than on your prom dance, with gold, silver and bronze shades. High heels and diamond jewellery complete the look and if you don't own diamond jewellery yet, mom will surely help by lending you a few pieces. Sherri Hill is an awesome designer, and she has a range of metallic evening gowns that are ideal for the prom.
Beaded Blooms Are Bliss
3D beaded flowers are seen on all the best prom dresses, which is a great way to add some rich colour. If you are planning to order your prom dress from an online designer dress boutique, make sure you allow enough time to have a local seamstress adjust the dress, which is inevitable, unless you are very lucky. Make sure to check online for some further reading on the prom, which is a major social event in the US.
Off the Shoulder Number
Why not go for the ultimate in sophistication and choose a slinky off the shoulder prom dress? Choose a rich colour that suits you and ordering from the online designer dress boutique will save you money. Of course, you need to be the right shape to carry wearing an off the shoulder dress!
Soft, Pastel & Floral Patterns
Pastel colours are back in trend, which is great if you have dark skin and with contrasting accessories and an up-hairdo, you will be the Belle of the Ball! Shopping online has never been better. Simply browse the extensive collection of top designers until you find the right gown, which would come in a range of attractive colours. Choose your size and head to the checkout and with a secure online payment, your new prom dress will be dispatched to your home address.
The above are just a few ideas. You might have your own plan and let's hope your prom night is one to be remembered for years to come. You will need the help of a friend to help you take some WOW factor images on your iPhone and you can post them to your Instagram page and see how many followers' comment!
---