Polo Shirts For Women: Tips To Style This Classic For Any Occasion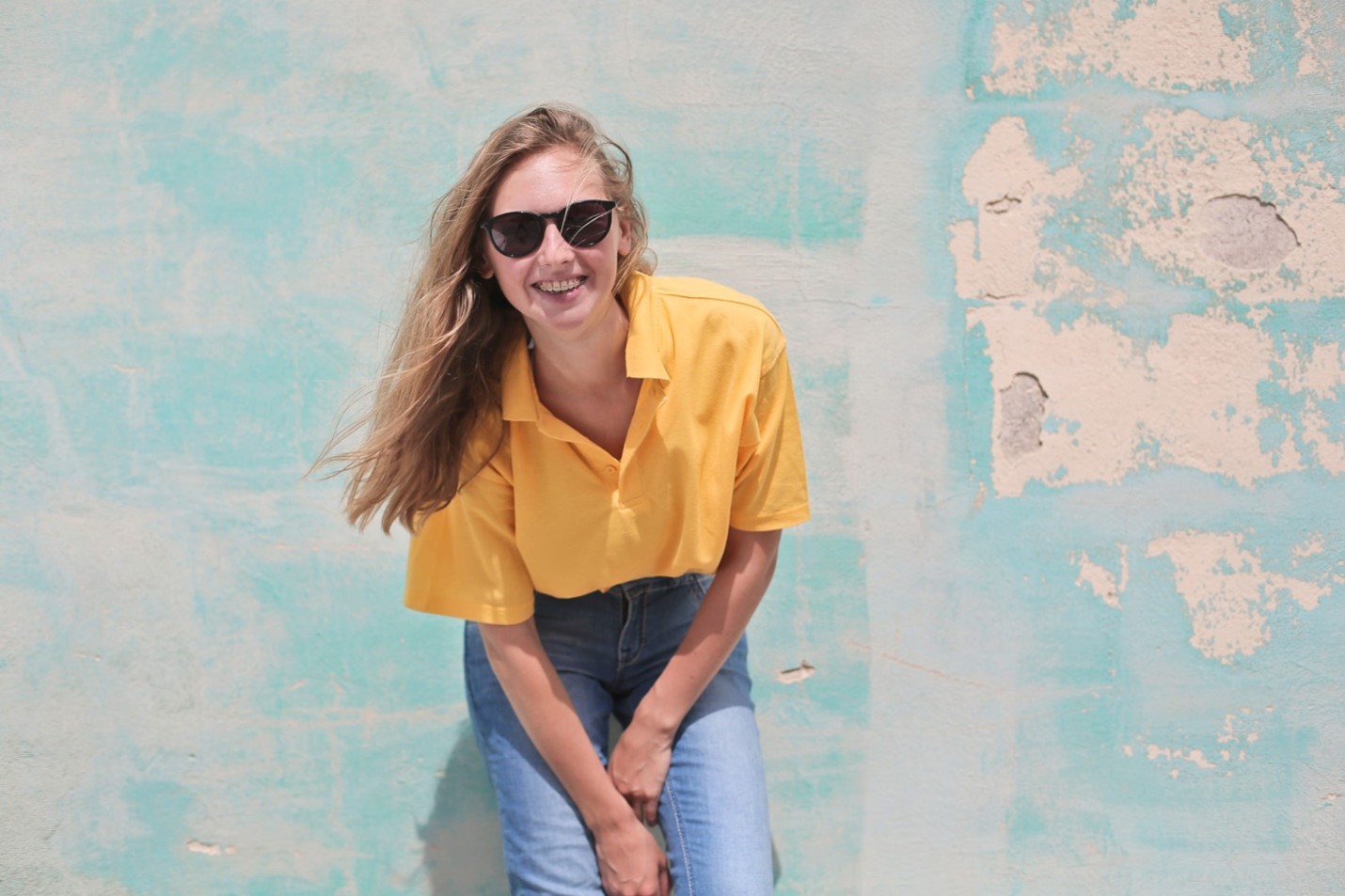 Fads come and go, but the polo shirt is a timeless classic. It's the ideal balance of casual and business, allowing for various purposes while remaining comfortable. A soft collared shirt suits practically any event and keeps you feeling and looking put-together no matter what, whether it's Friday at the office or a sunny summer evening.
They are available in various colors, sizes, and designs, enabling you to combine your Sunday Swagger polos with any outfit of your choice. We've collected expert advice on polo shirts for all the fashionistas out there on how to wear a polo shirt successfully with various accessories in different situations.
History of the polo shirt
The polo shirt was first used for sports such as tennis, polo, and golf, and it became popular in the early 1900s. Its link with elite society, mainly the equestrian lifestyle, produced a demand in the fashion industry over time. A short-sleeved cotton shirt with a button-up collar is the most common definition. Simple patterns, stripes, and even the optional pocket give character and charm.
Since its beginnings over a century ago, the polo shirt has changed, connected with elite schools and fraternity style, before becoming a widespread fashion staple of the early 2000s. What was formerly primarily a men's athletic style became a timeless fashion for both men and women. So how should a female polo shirt be worn?
Many are recreating the classic look, finding new ways to dress it, and reviving its image. The polo shirt will always be a solid addition to your collection, whether leaning into its preppy moniker or adding a slight funkiness with imaginative accessories, such as a stylish scarf.
Where may women wear polo shirts?
Polo shirts, often known as golf shirts, have progressed from plain clothing to a fashion staple. These exquisite collared t-shirts are popular among women since they can be worn for various events.
A polo shirt may be worn almost any place, depending on how you dress it. One of its most appealing features is its ability to transition from casual to more formal, depending on what you match it with.
A polo shirt is ideal for any outdoor event, such as a picnic or BBQ with family and friends, since you'll be ready if an unplanned pick-up frisbee game begins. And if you want to wear your polo shirt to work, it's an excellent option since it gives you a low-maintenance look that looks somewhat official when buttoned up.
But the polo style isn't simply for business and sports. It's ideal for a casual occasion when you still want to appear put together for women who appreciate comfort. Most polo designs vary from the basic short-sleeve button-up to long-sleeve and patterned, offering plenty of alternatives to spice up the standard appearance while adding a little individuality.
How do you wear a women's polo shirt in unique ways?
If you don't already own one, Polo t-shirts are a must-have for transitioning your look from work to play.
They're comfortable, great with jeans or other bottoms, and come in various fabrics and designs. Finding clothing that makes you feel fantastic is a continual challenge if you're anything like most women.
There are several ways to wear a women's polo shirt with confidence. A polo shirt is a basic and comfy piece of clothing that can be worn with practically any outfit.
Polo shirt and short skirt
Wear your favorite polo shirt with short skirt for an effortlessly trendy look. Put on a baseball hat if you want to go all out. This laidback style is excellent for days when you want to feel comfortable yet put together.
With a long skirt
Combining a women's polo shirt with a skirt is a beautiful approach to making it seem excellent. This is particularly true if you own a white polo shirt, which goes well with almost any long skirt. Combine a beige skirt with a white polo. Choose white-striped sandals for a fun weekend look.
A dark-colored polo shirt paired with a light-colored skirt creates a dressier yet still casual style, giving you the best of both worlds. Ideal for lazing by the pool or covering up after a day at the beach.
Pair it with leggings.
Combine your polo shirt with leggings for an athletic look ideal for the warmer weather. These unusual t-shirts may be paired with leggings to create an adorable collage look.
It is suitable for tucking into your pants.
Another excellent method to wear a women's polo shirt is to tuck it inside your pants. This is the ideal way to show off your pants' waistline while giving you a sleek figure that looks great in any ensemble, whether you're wearing high-rise or low-rise jeans.
This is a classic appearance that will always stay in style. Ensure your jeans fit properly and fall at or slightly below the waist—not above!
Wear it with a pair of pants.
Trousers are always a good option for a more refined appearance. Stretchy pants in black are popular since they're made of a polyester mix that holds their form all day. These pants offer stylish side pockets and belt loops, enabling you to accessorize with your favorite belt.
As a Polo dress
Try a polo shirt dress for a preppy summer vibe. It's a basic look that looks great with strappy sandals or fun tennis shoes. We like the polo dress since it is feminine while yet implying athletics.
Wear it alone as a simple top.
Polo shirts are available in different colors, and it looks fantastic on their own. If you like a more subtle design, use solid colors; if you want something more eye-catching, use bold patterns and vivid colors.
It may be worn over different shirts.
A polo shirt may be worn alone or layered with other items to create a distinct look, depending on your mood.
Polo shirts for women are a flexible and fashionable addition to any collection. You'll have lots of alternatives for matching your work or weekend attire.
---