What Makes or Breaks a Western Glam Styled Wedding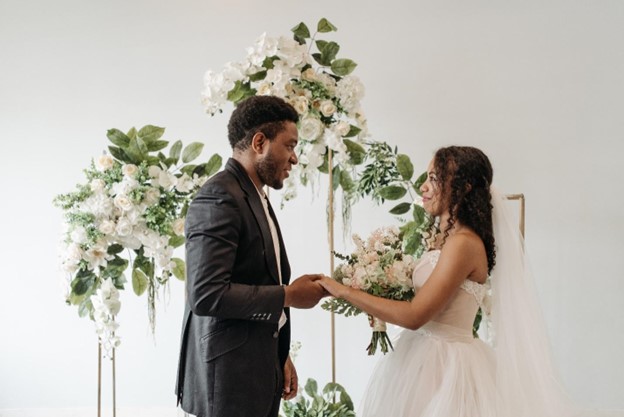 We love the fun, funky, calm, and glamorous vibe the western glam weddings bring. The earthy tone characterized by warm and natural hues like peach, terracotta, cream, beige, and some shades of brown color makes western glam weddings aesthetically pleasing. Another great thing about western glam weddings is that you have the power to give your guests specific instructions.
Fabulous and unique as western glam weddings may sound, they are still marred with tens of misconceptions about what they should be, what you should wear, how much you should spend on your wedding, and who should take you down the aisle, among other misconceptions. To help you understand the aspects that make or break western glam weddings, here is a brief guide on what you need to do to make such weddings successful.
Choose Complimentary Colors to a Natural Backdrop
After years of fantasizing about how your dream wedding will be, you want to make it perfect for once. Like any other wedding, your western glam wedding will start with choosing the color theme. There are various aesthetically appealing colors for your big day, but the standard wedding rule allows you to choose up to three colors unless you opt for a neutral or ombre look.
For your western glam wedding, choose a color palette that has the western glam style's indoor and outdoor natural or artificial backdrop. Think of colors like green, white, and gold, and consider adding décor items such as greenery swags, large candle holders, and white draping. You can also create your dream western glam wedding using marigold, peach, cream, beige, and some shades of brown instead of bright colors.
Don't Be Afraid to Mix Different Styles
You are probably accustomed to weddings with specific themes and styles. But when planning a western glam wedding, don't be afraid to mix up styles. Forget about the norm, grab some cowboy boots, throw in some fringe, and add glitter eyeshadow. If you don't plan on attaining a cowboy aesthetic with denim, horses, boot spurs, and bolo ties, bring in the "elevated" part of your theme by incorporating western-inspired pieces such as white boots with curved silhouettes at the top.
Mixing up different styles is essential, especially when working to keep your budget low, and is a great way to create a more intimate, personal, and friendly atmosphere for your guests. However, please do not overdo it. If you get wild with mixing different styles, your décor might look busy and chaotic. So, choose an aspect that shows consistency and cohesion and work with a general theme or mood.
Mixing and matching your color palettes can introduce unique colors with visual aesthetics in mind. Be keen not to work with clashing colors. Other avenues of style combining innovation are bridal dresses and bridesmaid dresses. You can still wear a classic white dress and work with your designer to modify your dress's silhouette to fit your unique wedding theme. You can restyle your dress with a vintage sleeve or neckline or incorporate the lace to make the dress do the country setup and complement your style with fall bridesmaid dresses.
Choose Personality Over Tradition
Traditions and trends serve as the basis for choosing wedding themes, but with western glam weddings, your individuality should shine too. One of the best ways to add your personality to your wedding is to ditch the cake. Opt for something like a pancake, or let your guests have brunch at your wedding. Make a grand entry and exit. Incorporate your hobby, bring live music, and don't be afraid to do it your way. Make sure you inform your photographer about the surprises to capture every bit of your memorable day.
Don't Insist on Strict Rules for Your Guests
While informing your guests what to expect on your big day, keep their comfort and preferences in mind. Do not insist that everyone puts on vintage-style clothes for your vintage-themed wedding. Be grateful that at least they made an effort and probably spent some money to attend your wedding, which is more than enough. If your guests choose to dress as per the theme, that's entirely up to them.
What to Wear to a Western Glam Styled Wedding
If you plan to attend a western glam wedding, you can embrace the theme by dressing up or down according to the dress code mentioned in the invitation. Western weddings are semi-official.
Therefore, tea-length dresses with sandals or boots for ladies or leather vests with white inner shirts for men would work perfectly well. Remember not to wear something too revealing as you are still a guest at someone's wedding.
---