How to select the best lehenga suit for your body type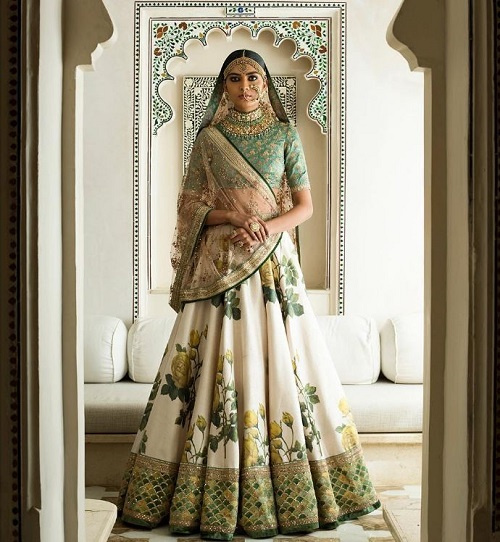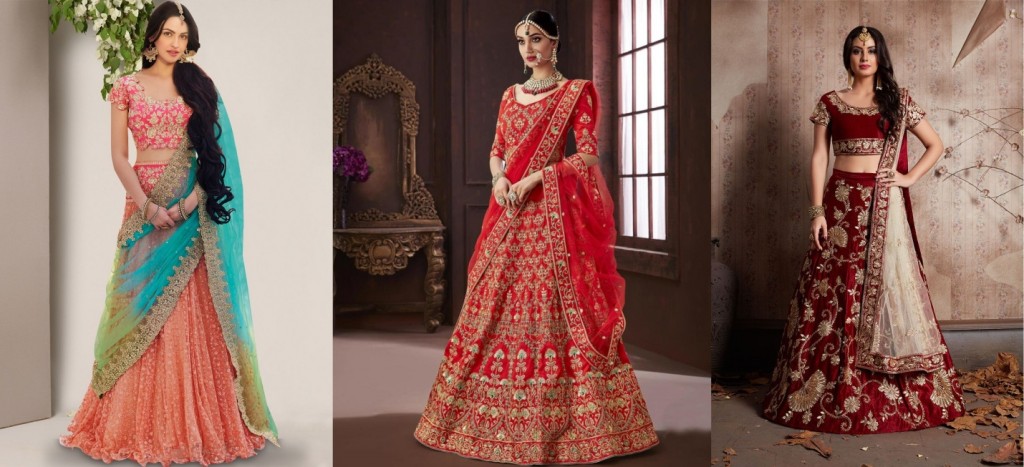 If you are looking forward to attending a function such as a wedding, a family gathering, or an occasion such as Diwali celebrations, you will need to look your best – regardless of whether you are the centre of attention or not. Your choice of outfit is entirely up to you, and you may be looking forward to buying a nice lehenga suit online or considering wearing the one which is in your closet.
Why a lehenga suit is important
If there is one lesson you learn in life, is that fashion is ever changing and never remains in one state – no matter how trendy something is. That said, there are certain fashion pieces that never seem to die out in terms of their popularity, and the lehenga suit is among the best examples of the so-called 'evergreen' fashion pieces.
Many women love this outfit because it has beautiful detailing, cuts, affluence and style – all which you will struggle to find an outfit that is its equivalent. It also comes in numerous modes and colours, so you are always sure to find something that pleases you and makes you feel at your most beautiful for your upcoming event.
Choosing a lehenga suit for different body types
So you want to buy a lehenga suit. However, how do you know whether it works for your body type? After all, you would not want to spend your money on a beautiful-looking outfit, only to find that it does not fit you or does not work for the specifics of your body type. That makes it important to know what to look for when going shopping for a lehenga suit, and reading to figure out if it will look good on you.
Hourglass shaped body
If you have this type of body shape, you are among the few that have numerous body features to flaunt. Unfortunately, many women with this body type tend to shy away from clothes that flatter 3their bodies, even though this should not be the case. The hourglass shaped women has curvy hips, defined waist, very shapely legs and a nicely defined bust.
Since your body is nicely defined in multiple areas and you do not need to hide much, you can wear almost anything you want and still look good. However, the best lehenga suits are those that have their dresses in a fishtail or mermaid shape. This is because they fit closely to your body until the knees, and then the skirt flares out to give an accentuated look to the hips. You can then pair it with a choli of a halter neck style.
Pear-shaped women
Also referred to as a triangle body shape, it makes you smaller on top, and heavy in your bottom area. They also have a well-defined waist with large hips, but the bust is smaller than the bottom area. The best feature to accentuate with your lehenga suit is your waist, similar to an hourglass body type.
The best lehengas to wear in this case are A-line types, which flare from their waist to the hem and resemble a letter A. since the upper body is small, you can wear a choli that has intricate details, as well as puffy sleeves, which will give your upper body some balance.
Petite women
Petite women have a small body frame and they are short as well, which is the case with many women. Dressing this body type in lehenga suits is easy, but tricky because you need to be careful with the length and sizing of the suit itself – you do not want to look overwhelmed in the outfit.
In addition, the lehenga suit should not have too many elaborate details either, because this will not complement your body. The good news, though, is that your body shape allows you to flaunt an A-line lehenga, just like a pear-shaped woman.
As for the choli, you can wear an off-shoulder one that has short sleeves. Be careful with the amount of embroidery on the choli too – it needs to be dainty to avoid making you look like the lehenga suit will swallow you in its fabric.
Rectangle-shaped body type
This is also referred to as the 'straight' body type, and the ladies that have it will have an equal lower and upper body. Their bust is also average or small in size, flat bottoms, slender legs, and an undefined waistline.
With this body type, it is best to avoid straight-cut lehengas and lehenga suits, because they are not flattering to the body. The aim here is to create an illusion of curves, and straight-cut lehenga suits will resemble a wrap-around skirt which does nothing for your lower half.
Instead, try a panel-shaped lehenga, which gives a better flare on your hips, and it flatters your body better. In addition, you can go for tops that have their necklines below your collarbone, and this will elongate your upper half and give some balance.
Inverted triangle body type
Women with an inverted triangle body shape have an opposite problem to pear-shaped women: their upper body is bigger than their lower body, as they have a broader top with broader shoulders, and a narrow bottom. They also have a large bust compared to their hips, so the lower body will need the most attention.
Balance is key for this body type, and the best lehenga suits are the circular ones. This is because their waist area has plenty of pleats, which have a large circumference as well, with the largest pleats being towards the bottom. Due to their heavy upper body, the choli needs to be subtle with details so as not to draw attention, and the neckline should be plunging to give the illusion of a slimmer bust.
Final thoughts
When wearing a lehenga suit, you should always go for something that will flatter your body type, regardless of the specifics of your body and looks. There are many factors to consider, but all these come together to create a look you will be proud of for many days to come.
---