Durable and Comfortable Ariat Western Boots: The Ideal Match for Active Little Feet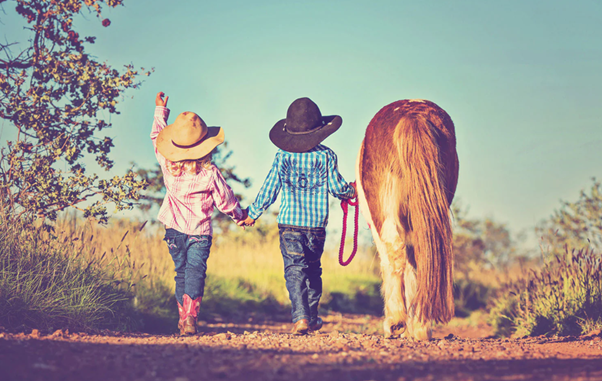 Ahhh, women and their shoes – it's a timeless love affair that gets even more special with every shopping experience. You don't necessarily have to be a real-life version of Carrie Bradshaw with a walk-in closet to have a collection of amazing pairs. A love story like this, nothing and no one can ruin. Or can it?
Well, hate to break it to you, but all it takes is becoming a mum to look at shoes and shoe shopping from a different (and not always pleasant) perspective. Buying the first pair of kids' shoes is a milestone supposed to be cherished for decades to come, yet there are many parents who end up feeling like it's a battle. The tantrums, the uncomfortable designs, and the models that lack style, pattern, and colour.
Many are the reasons that can take their toll on this moment. Is there a way to make the most of the experience, get the peace of mind your munchkin's tootsies are well taken care of with comfort and style, and have compassion for your poor nerves? As a matter of fact, there is. My advice is to get a pair of Ariat western boots because they're everything you could look for in kids' footwear.
They're made from genuine leather, feature innovative designs, and are available in countless colours and patterns for little fashionistas. And best of all, you can easily find them at trusted retailers online, so you can shop conveniently at home without the risk of a public meltdown.
Why Ariat Out of All Options?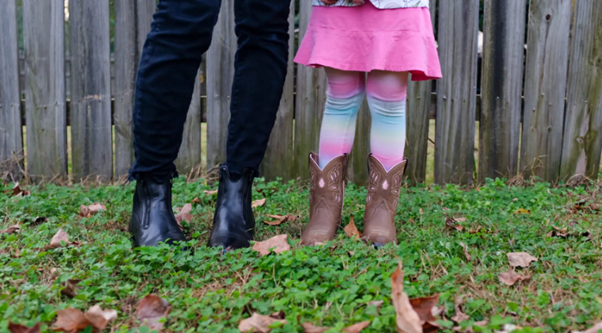 With so many brands and designs, even cheaper ones, you may be asking yourself why this brand. The answer is simple: because it makes perfect footwear. Whether preparing your little ones for the countryside and turning them into horse riders, cowboys, and cowgirls or just wanting to keep them stylish, this brand is a perfect choice. As parents, we want the best for our children, which is true for the shoes as well, even knowing they'd quickly outgrow them.
There's another crucial question to ask as a parent: Do Ariat boots have good support? This brand is simply the best you can get for growing feet since it's known for good arch support, investing a lot in special insole technology. This makes the timeless Ariat western boots for kids virtually indestructible and suitable for all kinds of activities that little feet can put them through.
You may pay more than you would for some cheap models, but they are worth every penny. They're an investment, especially if you like to pass the footwear down to siblings. Whether it's riding, running, climbing, or walking in them to school or for leisure, they serve your child with the utmost comfort, support, and durability.
This wouldn't be possible without the innovative 4LR technology, tough outsoles, and three-row stitching. The comfort comes not only from the natural material, leather, but also from the breathable lining, padded/cushioned insoles, and wider toes. These boots are also lightweight and won't put your little one's feet through strain.
Another reason to love the children's boots by this brand is that they come with a removable booster bed. This means an even longer lifespan (or rather usage span) as it can provide extra room for growth. In addition to making school children and youth boots, you can also find their withstanding and stylish designs of Ariat infant boots, which means the brand keeps up the step with your child every step of the way!
How to Choose the Ideal Pair?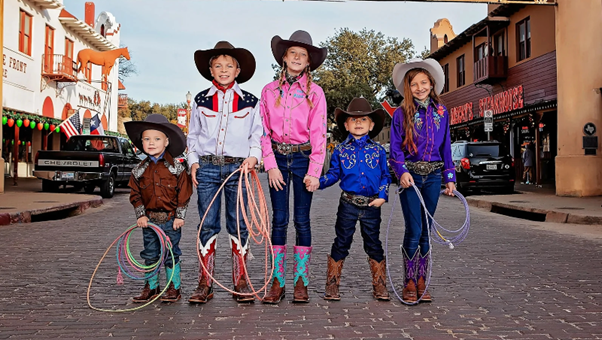 Think of the whole shopping experience from the point of view of comfort, fit, and support. To get the ideal fit, you need to know the appropriate size. In terms of size, most stores advise you to go half a size smaller than regular street shoes because Ariat boots tend to run a bit bigger.
If shopping for Ariat kids boots from a chosen online retailer, check the sizing chart they provide, and in case of doubt, talk to the support team. Perhaps they can send you two pairs of different sizes so your child can try both on and see which one suits them better. And measure to be certain of your child's exact size too.
Besides this, it's also important to consider how your kids will use the boots. If it's for daily wear and tear, perhaps you could focus more on a model that's easy to slip into and take off with handy features such as pull-on tabs. If looking for boots for the rainy and snowy days of autumn and winter, then you need to find a waterproof design to keep the little feet dry and toasty.
Same as when shopping for clothes, style plays a huge role in the choice of boots. When you're dealing with a child who has his or her say in the clothes and shoes, there's no way around it – you need to let them in on the shopping. After all, they're going to be the ones wearing them! This way you can be certain they'd like the Ariat western boots for kids you buy for them and avoid any more tantrums or a waste of money on something that would only be left in the closet and never see the light of day.
Some of My Favourite Picks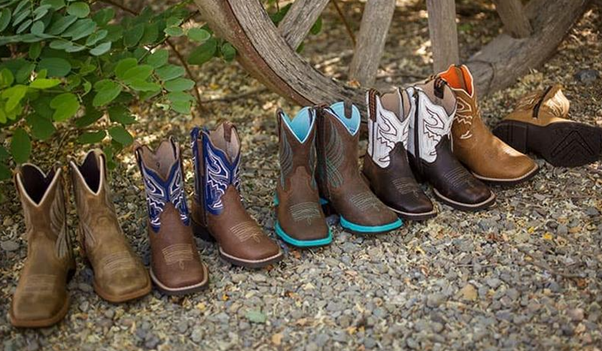 While all of their designs are equally fashionable and comfortable, I do have my preferred choices after taking a good look through the vast array of options for my kids. For instance, if you're looking for a classic model with plenty of room in the toes, the Heritage Roper wide square-toe boots are a perfect pick.
They need no breaking in, they're great for wearing straight from the box, they're great as first (cowboy) boot models, they're easy on the feet with the roper heels, and they're truly tough as they're made to be worn on any terrain. Moreover, they look traditional, so if your child is after the rugged charm of the Wild West to embody the true cowboy spirit, keep in mind they work great when paired with some stylish Ariat western clothes.
This could be a flannel shirt, some denim pieces, or even accessories like a cowboy hat. In case you're looking for something more unique and colourful, there are Ariat children's boots that have intricate and distinct patterns, like the Double Kicker with blue and red stitching details and branded outsole design, and the Wild Flower boots with, you guessed it, floral embroidery that's colourful and very decorative.
As such, these go with just about anything you can think of in terms of colours, so there's plenty to team them up with from your kids' wardrobe. I also like the VentTEK line from this brand due to the specialised mesh panels and lining which are details that boost the boots' breathability and as a result improve internal comfort. Other classics include their Roper Monterey, Workhog, Fatbaby, and Firecatcher lines so your little ones are truly spoiled for choice!
---