Best Hats To Wear This Spring 2021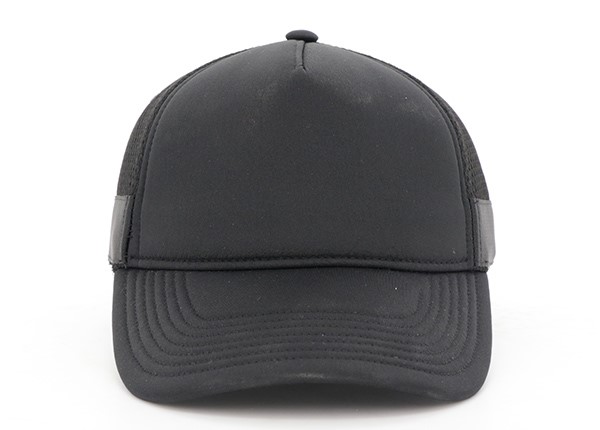 When spring comes around, things start to get warmer and that means less layering and more style. However, not many people will usually feel confident enough to rock a hat out. This is especially true if they aren't used to it. So, to keep you from pulling out of the house without one or choosing to wear a beanie, we're going to dive into some of the best hat styles that you can wear this spring.
With this guide, you should find something that suits you, but always remember that confidence is the key to pulling off hats. Without it, you won't be able to rock new outfits without feeling insecure. And that tends to stick out like a sore thumb when In public. Once you make your choice, make sure to strut your stuff with your head held high, and feeling good about yourself and your outfit as a whole.
Let's begin, shall we?!
Baseball Cap
The first baseball cap was first worn in the public eye, with the baseball team, the Brooklyn Excelsiors in 1860. After that, once the 1900s arrived, the hat became widely popular among the public and became a daily staple as time passed on. These days, many brands and companies even use custom baseball hats for marketing and promotional purposes. And in recent years, it has worked its way into the modern athleisure uniform for different sports. The hat has also had a bit of a re-edition with the 'dad cap' – which is pretty similar in design but is a little less structured at the front.
In terms of styling, if you are looking to nail the streetwear look then you should pay your cap with some basic tees, slim denim, and pair of statement sneakers. You can also go minimal and choose to keep things clean and toned down with a plain color baseball cap, a nice shirt, and a pair of tailored shorts.
Five Panel Cap
The five-panel cap has its origins in skate culture as it went from being a niche hat to a popular and fashionable staple in a very short amount of time. In some ways, you could say it is a mix of the baseball cap and cycling hat. It comes with a shorter and straighter brim when compared to the baseball hat's longer and more curved brim. However, despite its popularity among the youth, it is still less popular than the baseball cap, with even customized bucket hats taking the second-place spot in the fashion game right now.
But even though it has its ties in the skater niche, you don't have to be a skateboarder to wear one. And it is still a good choice to wear in the spring, especially if you want to wear something a little different from the crowd. You can put on a basic tee and some comfy trousers, and you're all set!
The Fedora
The fedora is often seen as the statement piece on this list, as it brings a classy and refined look to any who wears it. For those unfamiliar with it, the fedora was first introduced in the early 20th century in Europe and eventually found its way to the West shortly thereafter. And while most of the hats are designed using thick fabrics like felt or wool, you can wear the fedora any time of the year. This makes them highly adaptable to any seasonal weather, be it hot or cold.
However, the only issue is that because they come designed with a wide brim, this makes them difficult to pack, and also because of their rather refined nature, they can sometimes be tough to style. As while you can opt to try and wear it with a semi-casual outfit like a blazer and some casual pants, it's best worn with a suit to give yourself that classic 40s and 50s look that is popular on the TV series, Mad Men.
Trucker Hat
Back in the early 1960s, the trucker hat was used as a form of free product and brand promotion by companies. This is because they cheaply manufactured wholesale trucker hats and gave them away at American gas stations. However, it steadily rose to become a fashion staple in the early 2000s and was once a classic signature look for some celebrities like Justin Timberlake. These days, many high-end streetwear brands like Supreme have also started giving it a modern revamp. In terms of design, it is very similar to the baseball cap. But, the difference is that the back half of the hat is designed with mesh fabric.
Moreover, the trucker hat is very spacious when adding custom logos and patches at the front. This has naturally raised the demand from the public to purchase trucker hat wholesale, as people continue to try and style up their daily outfits and wardrobes.
---