Alexander McQueen's sister speaks out about the childhood abuse he suffered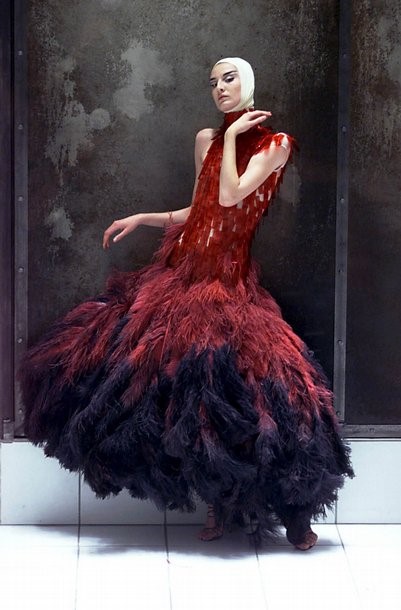 Janet McQueen, sister of the late fashion designer Lee Alexander McQueen, has spoken publicly for the first time about the sexual abuse Lee suffered as a child. She believes that the terrible experience influenced his powerfully aggressive designs.
Janet's husband Terence Hulyer, who is now dead, abused McQueen around the age of eight or nine. Hulyer also physically abused Janet herself, to the extent that she had two miscarriages. Fifteen years older than McQueen, she only found out about the abuse he suffered four years before the designer's suicide in February 2010.
"I think Lee looked up to me as the eldest, even though I obviously came across as weak because of what happened, but what Lee suffered it was just such a shock," Janet told Times2.
Janet also revealed the guilt she felt about the incident, "…How did I miss something like that? The day I was told I was shell-shocked. Can you imagine leading a life for so many years, and then finding out something as bad as that? You just can't grasp it at first. Of course I felt guilt. Who wouldn't?"
McQueen's sister believes that the abuse he suffered and witnessed influenced the empowering quality of his designs. "I was very close to my oldest sister, who was badly beaten up by her husband, and when you're eight years old and seeing your sister strangled by her husband – who's now dead, thank God – all you want to do is make women look stronger," McQueen once stated.
Following accusations of misogyny for the severity of his designs, McQueen announced, "I've seen a woman nearly get beaten to death by her husband. I know what misogyny is. I hate this thing about fragility and making women feel naïve … I want people to be afraid of the women I dress."
Janet stated that had the family known about McQueen's state of mind before his suicide, the family would have intervened, and that "…other people did know. They knew about the other suicide attempts. We didn't."
McQueen's life has been immortalised by John Caird's McQueen play, which has recently opened at St James' Theatre in London's West End. Janet has approved of the script and stated that it remained true to his spirit.
---