5 Tips For Picking The Best Gym Bags For Men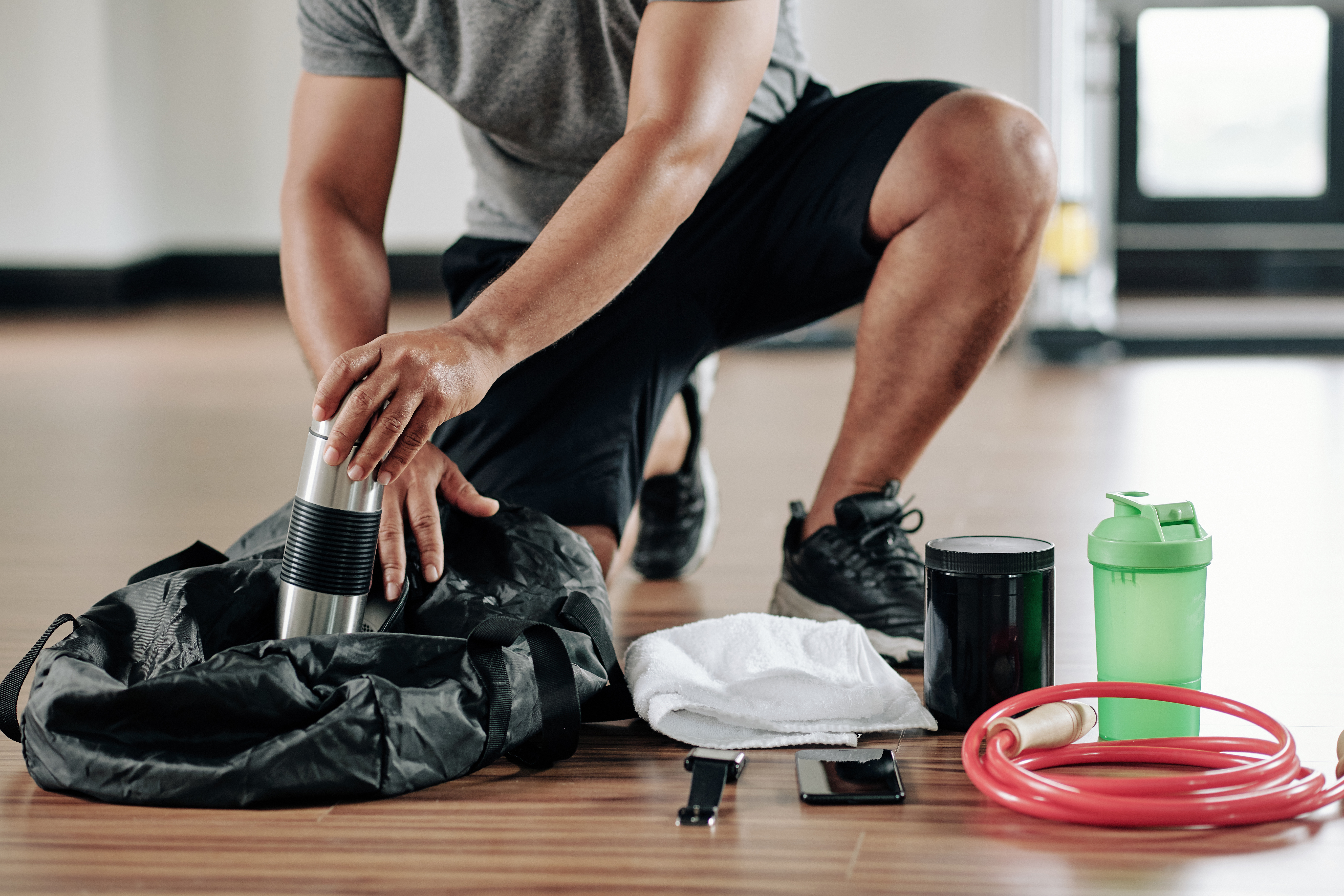 Gym bags are large bags used to transport different necessities. Back then, it held soldiers' armaments, flight crew gears, and navigation aids when it used to look like a potato sack tied with a rope at the top.
Now, it has evolved into a barrel-style duffle bag with durable synthetic nylon materials and colorful designs. It became the gym bag everybody knows a few decades ago when it went mainstream making it the go-to bag for many people.
Since then, the material and functionality of gym bags have kept changing. You can now see them come in different materials, sizes, and a myriad of designs to suit your taste. If you're in pursuit of finding the best amongst all of the best gym bags for men, here are some tips to help you pick the best one amongst the sea of options out there.
Pick A Bag Material Suitable For Your Training Location
Whether you're training indoors or outdoors, you need a gym bag that'd match the environment of your training location and give you the push to break into sweat mode.
Outdoor training will require that you use a gym bag that's waterproof, durable, and easy to clean as they'll be exposed to harsher elements than when they're to be used indoors. The best material for this purpose is polyester and nylon.
If you train indoors, however, a canvas gym bag would be fine to use. The soft but durable cloth bag will hold all your essentials but will be light enough not to strain your shoulders when you carry it around.  But the lightweight quality can come with many disadvantages. It'll not hold its form and may not keep your belongings dry if exposed to rain or other water elements.
Another option for indoor use is gym bags made with oxford cloth. Oxford cloth is said to be light, durable, and waterproof too. Additionally, oxford material is used for making sports bags, backpacks, and laptop bags.
Go With A Style That'd Be Flexible For Your Unpredictable Activities
For an individual who changes schedule very often, you need a flexible gym bag that could act as an actual gym bag one day and a travel bag that you could take to your meetings the next.
Best Leather Gym Bag 
If you prefer a more professional look, then the VonBaer Weekender is a great gym bag, combining the professional appearance of full grain leather, with a laptop sleeve and quality materials.
It's made from Italian full-grain leather, considered the most resistant and strongest leather type that looks natural and raw. Its uniqueness is owed to the fact that it holds imperfections and nuances.
As you transform from a buff and lean Adonis to a busy and serious entrepreneur, you need to ensure you have a decent wrinkle-free suit to wear to your meetings and appointments.  For this, you need a leather garment bag that's big enough to hold all your essentials while also serving as a reliable gym bag.
Select A Size Suitable To Fit Your Gear
If you're the type who sweats a lot and changes clothes often, you'd want a large gym bag to fit multiple sets of clothes, a couple of pairs of socks, extra towels, and your water bottle.  And if you're a certified germophobe, you'd want a hand sanitizer and wet wipes in there too.
Furthermore, you'd probably even throw in a few protein bars, your armband to keep your smartphone close, pain-relieving spray to tackle sprains and nerve pains as soon as you feel it, and earphones to jive with music while you work out those biceps in your gym bag. Many gym bags now come in varying sizes to match your needs. Be sure to select one that works for you.
Choose A Gym Bag That'd Match The Way You Move
If you're the type who couldn't care less and would throw a bag to a chair or on the floor, you're going to need a gym bag that's made with rip-stop fabric.  This is often made with nylon but with a unique reinforcing technique that makes it resistant to ripping and tearing – whether you throw your gym bag on the grass or pavement with a bit of force and it skids. Go with a gym bag product that uses the same material as those in tents and sleeping bags.
Let Your Personality Shine Through 
In this day and age, nothing will ever stop anyone to be who they are. The same goes for people's personal choices with regards to their gym bags.
If you're the classic type and enjoy black and white or gray, go for it. Meanwhile, if you're quirky and adventurous and would want a splash of color and character, it'll be best to browse options that feature personality to woo the ladies. There are even shops that offer gym bag personalization services so you can be as unique as you can with your purchase.
Conclusion
Gym bags aren't only a useful belonging many wouldn't usually bat a second glance at. They can be personalized to fit a specific person's gym needs, wants, and identity. The abovementioned tips are just some that are aimed to help you in finding the best out of the best gym bags for men fit just for you.
---