Sandals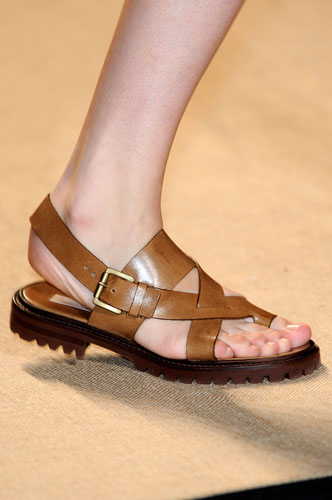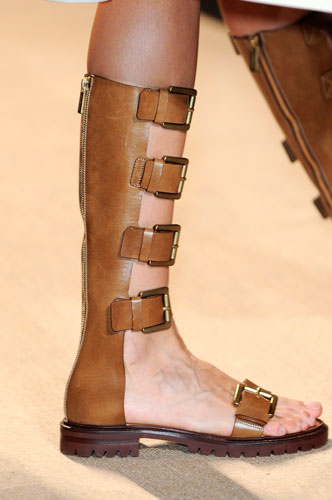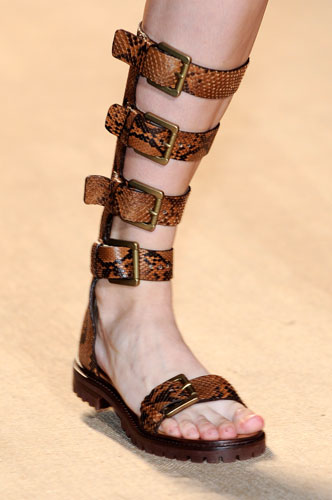 There are many different styles of the sandal shoe. A sandal is a lightweight shoe, an open type of outdoor footwear were the sole is held to the foot by straps passing over the foot and sometimes even strapped around the ankle. There are many types of sandals like the Flip Flop, Gladiator sandal or even a more modern style like the Jelly sandals.
The sandal dates back centuries ago, times such as the cavemen when the shoe wasn't even called sandal. There is a great variety of styles which range in different materials, colours and textures today worn by men and women.  Michael Kors spring/summer 2012 collection featured a series of buckle sandals.
Can you help us improve this page? Send us your contribution on dictionary@catwalkyourself.com, we will update this page and give you proper attribution!
---