Minimalism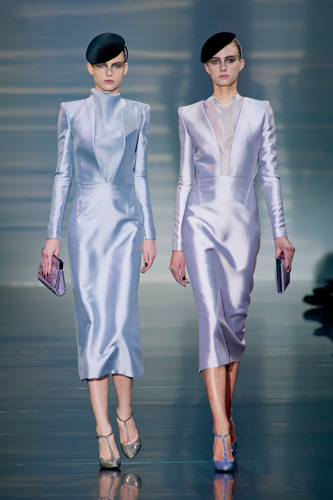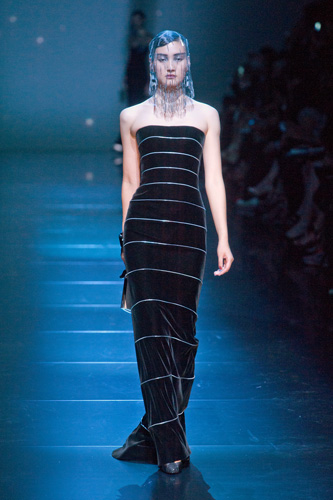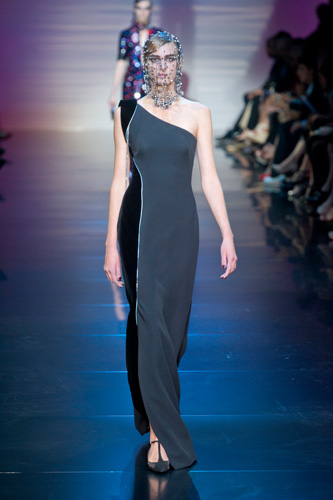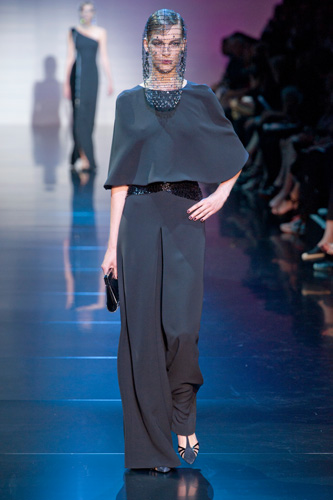 Haute Couture – Armani Privé AW12/13 – The kind of Minimalism
A minimalist design is a design stripped down to only it's essential elements, creating a look of strength and empowerment. However, in modern times, designers have added elements of elegance and luxury to the form by either using materials to flow over the body to enhance the figure, or using strict and sharp cuts to enforce the mood of the post war society.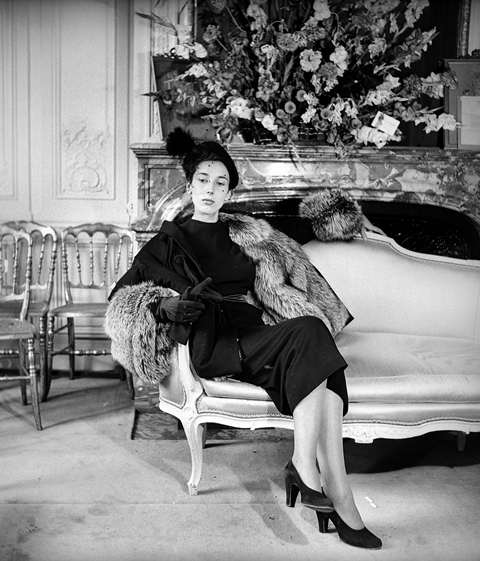 Copyright © AFP / Lipnitzki / Roger-Viollet – Christian Dior "New Look" Winter 1947
The minimalist look was created in a time where necessity and practicality over ruled luxury, during the Second World War. The fashion industry was suffering asrations were introduced and in 1942 Vogue had already coined the phrase 'The New Look' to describe the current state of mind that 'Dressiness is démodé. It looks wrong to look wealthy.' What women needed was a minimum wardrobe with maximum versatility, therefore leading designers of the day such as Molyneux, Hardy Amies and Victor Stiebel put their heads together to come up with a Utility wardrobe. Christian Dior's revolutionary New Look of November 1947 flew in the face of austerity restrictions and outraged the public. However, Fashion still had a strong place in society, and the famous photographer Cecil Beaton's photo shoot 'Fashion is Indestructible' illustrated the fact that fashion's power of expression still survives in a world of destruction.
As the form reflects on the cut-backs, rations and dark moods of society during war time, the colours in minimalism are heavily restricted, with emphasis only on black, grey and white. Famous designers such as Chanel and Calvin Klein have time and again recreated collections of minimalism, always bringing a new element of chic or androgyny to the form. There can also be a futuristic element to it, as designers take a classic piece and transform it with dramatic cuts and angles. This futuristic element is strongly seen in minimalist architecture and technology as well, with emphasis on large white spaces and a distinct lack of comfort and warmth in buildings, and the chic minimalist design of Apple's technology. This classic look is timeless, glamorous and effortless, and even though it is a trend of the past, Minimalism is far from over.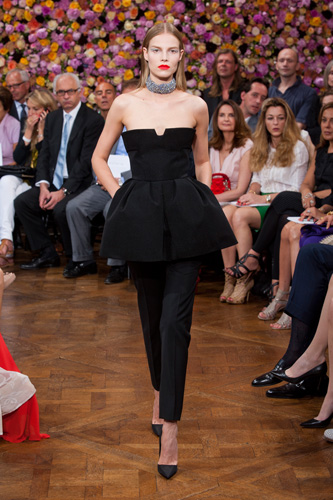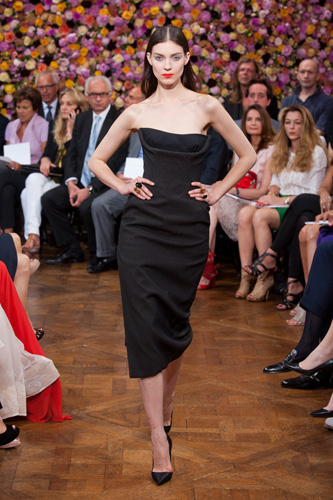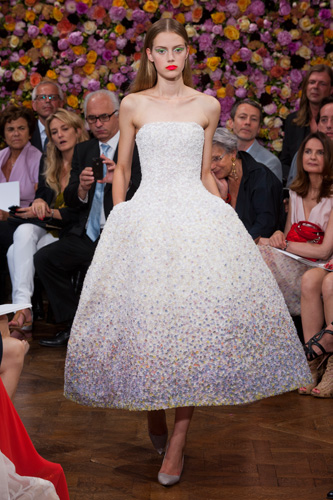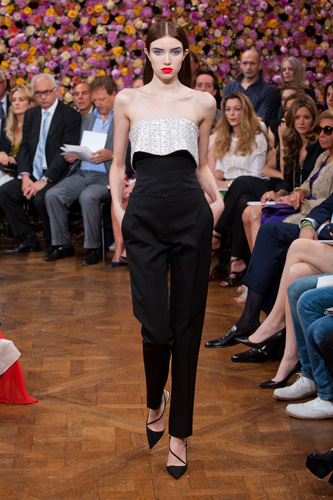 Haute Couture – Christian Dior AW12/13 – Come back to the origins, first Raf Simons' show for the French maison
Can you help us improve this page? Send us your contribution on dictionary@catwalkyourself.com, we will update this page and give you proper attribution!
---