Briefcase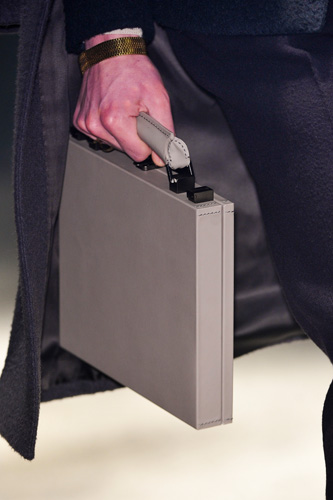 A briefcase is a rectangle shaped, hinged, box like object with a handle used originally to carry paperwork. It was experimented with in the 1820s, being created in 1850s and is usually used by business men and women.
It is derived from the name brief which is what a lawyer would present in court. Briefcases are often bound in leather and have evolved from the satchel which was normally used for carrying money.
Can you help us improve this page? Send us your contribution on dictionary@catwalkyourself.com, we will update this page and give you proper attribution!
---