Bowling Bag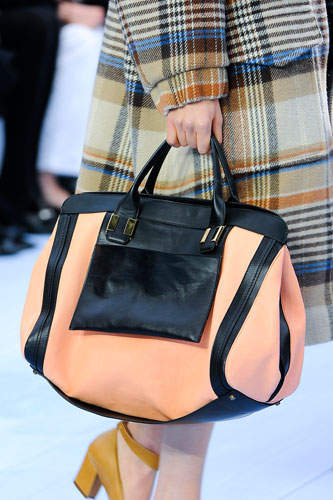 A bowling bag is associated with the sport bowling, the bag is quite large with normally two short handles and a long strap. It is a cylinder shape, similar to those used in the sport. Bowling bags became popular during the 1990s, taking inspiration from bowling bags in America and even today is seen as a retro object to fashion.
The bag is normally styled with sport wear and can be seen to be on trend with the "Sports Luxe".
Can you help us improve this page? Send us your contribution on dictionary@catwalkyourself.com, we will update this page and give you proper attribution!
---