Art Nouveau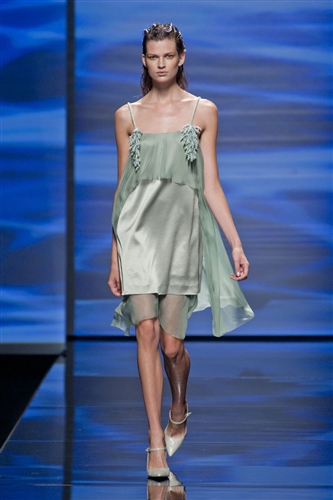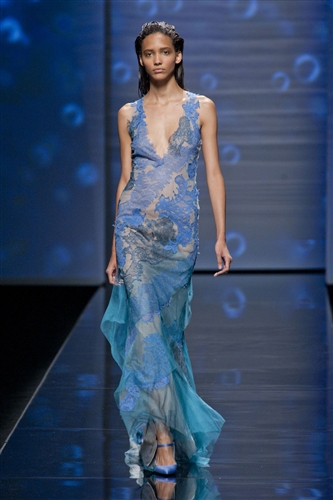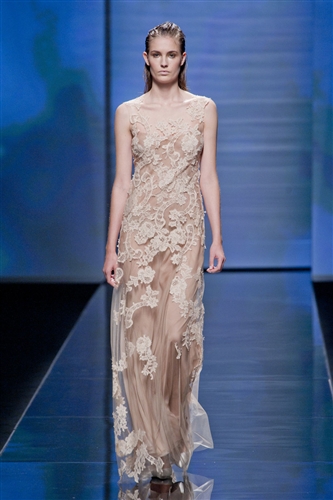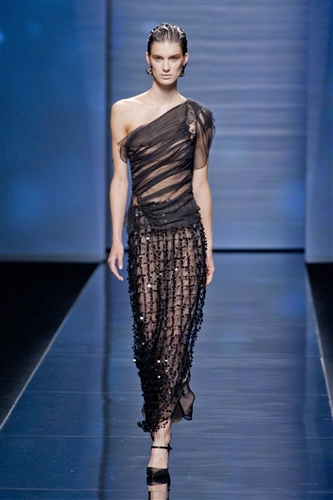 Art Nouveau is an international style of art, architecture and applied arts, however the popularity of the style has developed to further parts of design including furniture and fashion. Dominant from 1890 to 1914 the name 'Art Nouveau' means 'new art' in French and also known as the 'youth style' in German. The period was formed to represent the new waves of progression in society during that time, especially as a response to the Industrial Revolution. Some artists welcomed this technological progress and embraced the new materials and methods; however others rejected these ideas and concentrated on the fine art eras of the nineteenth century and went against Art Nouveau and progress.
Art nouveau at its height 100 years ago was a concerted attempt to create an international decorative style which energetic artists and designers sought to create to exert the modern day. The end of the nineteenth and start of the twentieth century was a time full of contradictions, with old customs and new ideals trying to work alongside each other. It wasn't long until the past ways of life and attitude were overshadowed by the creativity of art in the twentieth century, and Art Nouveau was a large contribution to this shift. Within the fashion world corsets were slowly fading out of fashion and making way for the new liberation of women and fashion. The style was soon taken over by Art Deco in the 1920's, however it was re-awakened in the 1960's and has since been experimented with in art, fashion and design across the globe.
The Art Nouveau period also had an effect on the fashion of the day, revolutionising the tight corsets of the Edwardian period, designers such as Paul Poiret created a new softer female silhouette. New inventions like the zipper and rayon found their way into fashion from the industrial revolution. Poiret also experimented with soft fabrics like charmeuse, chiffon, and batiste were popular for tea dresses and evening gowns and created a fashionable silhouette with the element of comfort. Fashion houses such as Prada have experimented with the Art Nouveau style creating flowing silhouettes inspired by the 1960's take on Art Nouveau.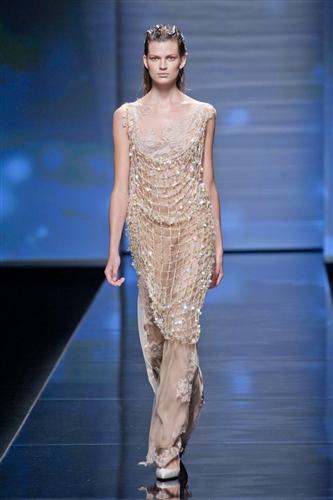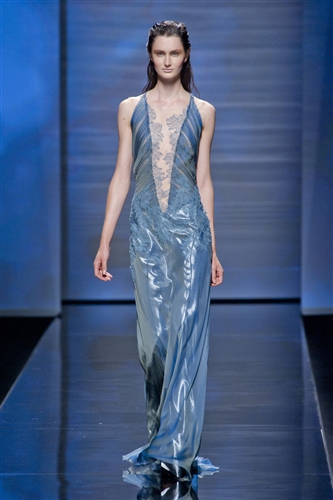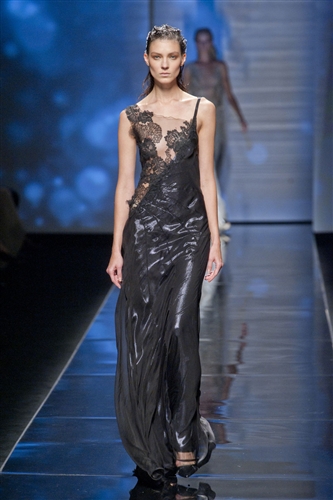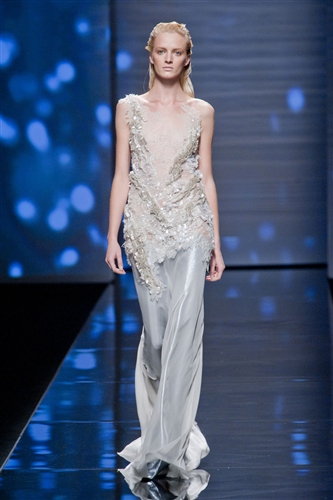 Alberta Ferretti – SS13
It is difficult to pinpoint the first work of art that officially launched Art Nouveau. Some argue that the patterned, flowing lines and floral backgrounds found in the paintings of Vincent van Gogh and Paul Gauguin represent Art Nouveaus' birth. Others believe the birth of the period came from William Morris' beginning of the Art's and Craft's movement. However, the style of expression became widely popular and artists were drawn to the modern style. Artists such as Gustav Klimt, Gismonda, Walter Crane, Charles Ashbee and Louis Majorelle help spread Art Nouveau across different nations, and soon the movement was appreciated across the globe.
Can you help us improve this page? Send us your contribution on dictionary@catwalkyourself.com, we will update this page and give you proper attribution!
---