Janice Dickinson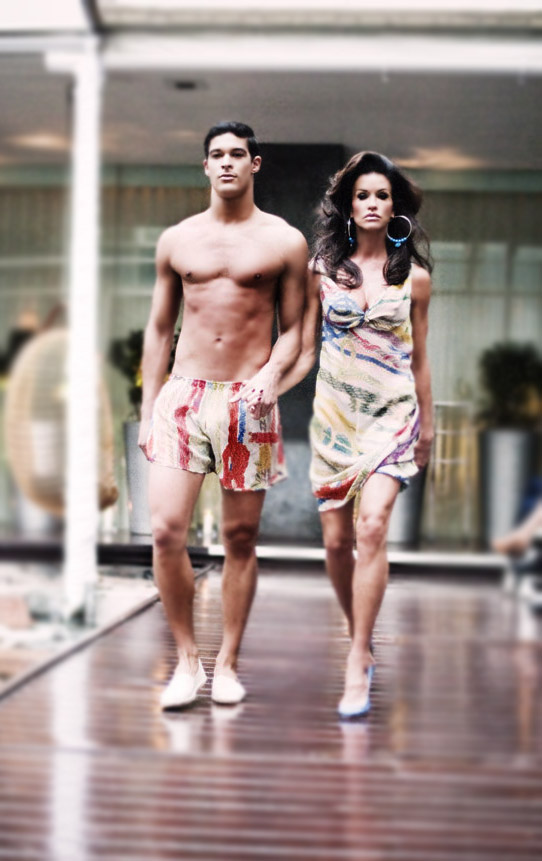 Born: Brooklyn, U.S., 1955
Janice Dickinson was born in 1955 in Brooklyn, NYC and is one of the most successful supermodels of all time.
The self appointed "first supermodel", Janice was one of the most popular models throughout the 80s.
Janice's interest in modelling began when she won a national competition called "Miss High Fashion Model", she then moved to NYC to pursue work as a model. In the early 70s blue eyed blonde girls dominated the fashion industry and Janice was turned down by several modelling agencies including Ellieen Ford who said of Janice "much too ethnic, you'll never work."
Following initial rejection Janice was discovered by fashion photographer Jacques Silberstein as his girlfriend, actress Lorraine Bracco was a fan of Janice's look. Janice then moved to Paris where her more exotic look secured her success in the European fashion industry.
In 1978 Janice returned to NYC and spent the next years steadily working and building up a revenue of prestigious jobs. Janice eventually signed with Ford models, but intent on revenge from her earlier rejection was one of the first models to move to the new Elite Model Management.
By the time of the 80s Janice was certifiably a supermodel, she appeared on the cover of many high end fashion magazines including Harpers Bazaar, Cosmopolitan, Vogue and Marie Claire. She also worked with a collection of fashions best know names from Bill Blass, Gianni Versace, Valentino, Azzedine Alaia and Calvin Klein.
In 2003 Janice moved into the world of reality television, becoming a judge on fours cycles of Americas Next Top Model, she then went on to open her own modelling agent in 2005 which was documented in the television series, 'The Janice Dickinson Modelling Agency'.
Janice has further expanded her work in the fashion industry by becoming a fashion photographer and also launching her own jewellery line in 2008.
Throughut her career Janice has been open about recieving emotional and physical abuse as a child. Janice on childhood: "I was verbally and physically abused on a daily basis. I was told that I looked like a boy and wouldn't amount to anything."
Janice has released a series of autobiographical books, the first 'No lifeguard on duty: The accidental life of the worlds first supermodel" is a detailed memoir depicting her wild days as a supermodel. Janice then released a follow up memoir "Everything about me is fake…and I'm perfect." Janice is also set to release a third book, "Check Please! Dating, mating and Extricating" which will discuss the men in her life.
From her notable role as a judge on "America's Next Top Model" in the late 2000s to her appearances on reality shows like "I'm a Celebrity…Get Me Out of Here!" and "Celebrity Big Brother".
Janice Dickinson Biography
---