Hermès
Founded By Thierry Hermès in 1837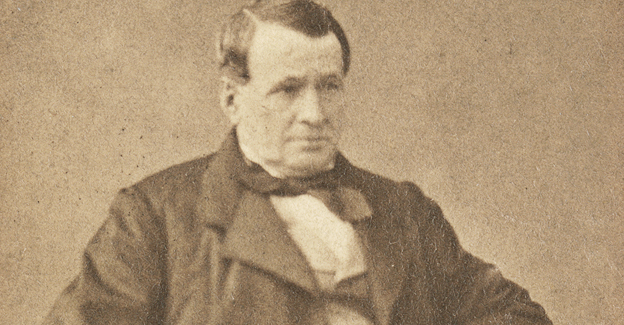 Thierry Hermès established Hermès, a harness workshop on the Grands Boulevards quarter of Paris in 1837. Establishing himself as a master craftsman he won prizes at the Expostition Universelles in Paris in 1866 and 1867.
In 1879 Hermès' son, Charles-Émile Hermès took over management from his father. Under the new influence saddlery was added to the business and with Hermès growing, the business moved to 24 Faubourg-Saint-Honore, where currently, the flagship store still stands.
From the help of Thierry's grandsons, Adolphe and Emile-Maurice, the Hermès name was spread worldwide, supplying the Imperial Court of Russia and clients in South America.
In 1990 the business added a bag to their product range. The 'Haut à ourroies' bag was specially designed for horse riders to carry their saddles.
After Charles-Émile retired, his sons, Adolphe and Émile-Maurice took over the business and subsequently renamed the company Hermès Frères. By 1914 the company employed up to 80 saddle craftsmen.
The company was allowed the rights to use the zipper for leather goods and clothing, resulting in Hermès being the first business to introduce the zip to France. This led to the first leather golf jacket created by Hermès in 1918. A leather garment was then designed for the Prince of Wales named the 'Fermature Hermès' – the Hermès fastener.
After the First World War and decline in horse-drawn carriages, Hermès introduced small leather accessories – wallets, handbags and luggage. In 1922 Émile-Maurice bought his brothers share of the business and followed by introducing clothing, costume jewellery, diaries and silk squares to the businesses product range over the next few decades.
During the twenties, Hermès established a presence in the United States as well as opening boutiques in France. In 1929 Hermès' first women's couture collection was shown in Paris.
During the 1930s, Hermès designed some of its iconic products. In 1935 the 'Sac à dépêches' (later known as the 'Kelly Bag') was introduced. The following decade in 1949 the first perfume Eau d'Hermès was released.
Succeeding Émile-Maurice, Robert Dumas Hermès collaborated with brother in law Jean-Rene Guerrand. Following this, Jean-Louis Dumas took over the company in 1978. Dumas hired designers Eric Bergére and Bernard Sanz to revive the business. The designers reestablished the company adding python motorcycle jackets and ostrich-skin jeans.
In 1979 Dumas tried to reimage the brand with an advertising campaign featuring a young woman wearing a Hermès scarf and denim. The objective to target a new younger audience caused outrage within and outside the business.
In 1997, Jean-Louis hired Martin Margiela for the women's ready-to-wear line. Two years later Dumas bought a 35% stake in the Jean-Paul Gaultier fashion house. In 2003 Margiela left Hermès resulting in Jean-Paul Gaultier taking over as head designer.
After serving as the head of the company for 28 years, Jean-Louis Dumas retired in January 2006. A renowned figure known for his charm and expertise in luxury, he sadly passed away in 2010 after battling a long illness. Patrick Thomas, who had been with the company since 1989 and worked as co-CEO alongside Jean-Louis from 2005, succeeded him. Thomas became the first non-Hermès family member to lead the company.
In February 2015, Hermès reported a significant increase in turnover of 9.7%, surpassing €4 billion in sales. This growth was visible internationally, with strong performances in Asia (excluding Japan), America, and Europe.
Over the years, Hermès has become synonymous with luxury goods, offering a wide range of products, including leather goods, scarves, ties, men's and women's wear, perfume, watches, stationery, footwear, gloves, enamelware, decorative arts, tableware, and jewellery. The brand maintains strict control over the design and manufacturing of its products, keeping them primarily made in France through handcrafted processes in Les Ateliers Hermès workshops.
The company's renowned silk scarves, also known as carrés, are individually screen-printed with intricate patterns and designs. Hermès scarves are highly sought after, with over 2,000 unique designs created since 1937.
Hermès is also famous for its leather goods, including iconic handbags like the Kelly and the Birkin, named after actress Jane Birkin. The brand's handcrafted luggage and bags are meticulously produced, and customers may experience wait times of several months to a year for their signature bags.
In recent years, Hermès has faced controversy regarding its partnerships with Tuareg tribesmen for silver jewellery and its treatment of crocodiles on Australian crocodile farms owned by the company. Nonetheless, Hermès continues to be recognized as a leading luxury brand worldwide, consistently valued for its craftsmanship and dedication to traditional business practices.
 Hermès Biography
---