Audrey – The 60`s
---
Posted on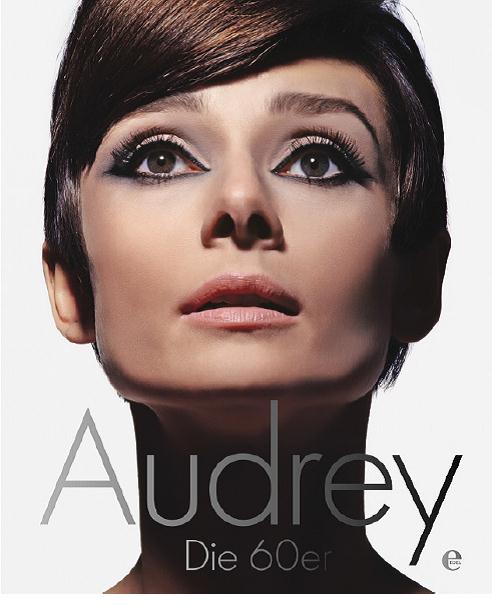 Hubert de Givenchy once said: "There is no woman in this world who does not dream to look like Audrey Hepburn."
Stylish, beautiful and talented – Audrey Hepburn remains one of the most imitated and admired icons of our time. Trademarks: short hair, ballerina, capris or a little black dress with big sunglasses. Her appearance as a charming New York party girl Holly Golightly or as Jo Stockton in Funny Face inspired millions of viewers, inspired generations and made Audrey a timeless style icon.
The comprehensive homage "Audrey – The 60`s" from Hamburg publisher Edel , with over 200 images reflecting the decade on which Audrey's fame grounded in film and fashion: the 60`s.
In the 60s, Audrey met the man who made her a fashion icon: Hubert de Givenchy. During the filming of "Breakfast at Tiffany's" Givenchy designed the unforgettable "little black dress" – Hepburn was his muse and a role model for all young women.
The book contains numerous snapshots, never before seen outtakes and photographs from fashion shoots to unpublished images from renowned photographers such as Douglas Kirkland, Cecil Beaton and Bert Stern, this picture book a love letter to Audrey and her most influential decade.
Accompanied by numerous illustrations, original quotes from friends, photographers, designers, work, and Audrey are themselves. The result is a unique portrait of a stunning, unparalleled and supernaturally beautiful woman.
About the authors:
Davis Wills
The Australian David Willls is an author, freelance curator, photo collector and publisher. With its extensive archive of photographs he had numerous exhibitions – such as unseen Photographs of a Warhol superstar, Blonde Bombshell or James Bond – equipped. As a co-author of Veruschka (2008), author of Ara Gallant (2010) and Marilyn Monroe: Metamorphosis – Metamorphoses (2011), he also entered successfully in appearance.
Stephen Schmidt
Stephen Schmidt, a native of the San Francisco Bay Area, is head of the graphic design company Duuplex. For numerous illustrated book projects Schmidt has supplied the design and editorial content. His classic works include the books Marilyn Monroe: Metamorphosis – Metamorphoses (2011) as well as photo of Sammy Davis, Jr. (2007), which was awarded to the New York Book Showmit a first place in the Photography Book Award.
---