Heelless Shoe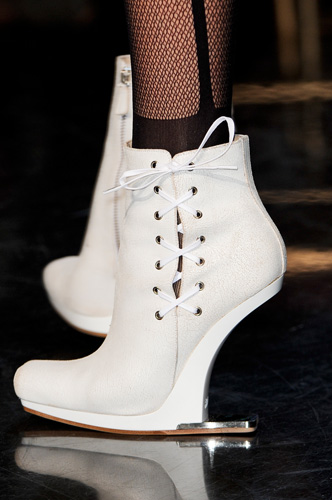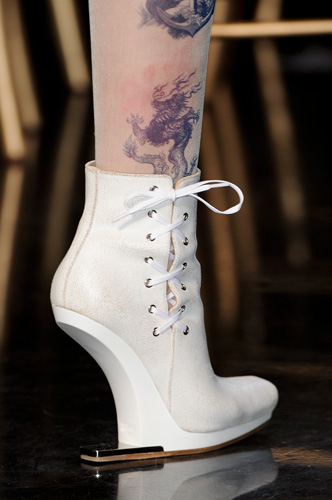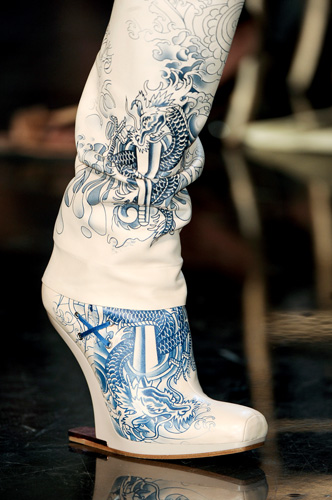 Heelless shoe are very high shoes that are made without a heel at the back. Heelless shoes need to give support on the foot so they have a platform height heel raised at the front to help to walk.
This inventive design of the heelless shoe was by André Perugia, who created his trademark shoes in 1937. The shoe style didn't catch on right away and really has only in the 21st century where a designer Noritaka Tatehana has began making the heel-less shoe. The design was inspired from clogs made from empty cans. Since these modern day heels have been an attraction, many designers have added the styled heel to their collections. In the Paris spring/summer 2012 collections designer Jean Paul Gaultier shown heel less shoes.
Can you help us improve this page? Send us your contribution on dictionary@catwalkyourself.com, we will update this page and give you proper attribution!
---