Underarmour CEO Resigns from American Manufacturing Council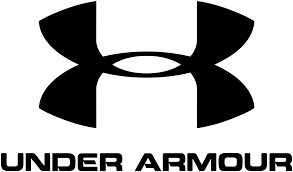 Underarmour CEO Resigns from American Manufacturing Council
Under Armour CEO Kevin Plank was one of three CEOs to step down from the American Manufacturing Council on Monday.
"I joined the American Manufacturing Council because I believed it was important for Under Armour to have an active seat at the table and represent our industry," Plank said in a statement. "We remain resolute in our potential and ability to improve American manufacturing. However, Under Armour engages in innovation and sports, not politics."
Several members have left the council over the past six months, including Tesla Motors Inc. and SpaceX CEO Elon Musk, and Walt Disney Co. executive Robert Iger back in June. Along with Plank, pharmaceutical company Merck & Co. CEO Kenneth Frazier and Intel CEO Brian Krzanich both stepped down from the American Manufacturing Council this week, as a result from the response to this weekend's events in Charlottesville, Virginia in the United States.
"I am appreciative of the opportunity to have served, but have decided to step down from the council," Plank's statement continued. "I love our country and our company and will continue to focus my efforts on inspiring every person that they can do anything through the power of sport which promotes unity, diversity and inclusion."
Under Armour has been facing tough competition over the last few quarters from brands such as Adidas, Lululemon, Nike, and more as the athleisurewear trend has grown. This increase in demand for stylish and versatile sportswear to take from a morning workout to an evening on the town has been unquestionably beneficial for these clothing manufacturers – but keeping up with the boutique, Instagram-savvy brands is the new challenge.
Compared to competitors like Nike, Under Armour has been doing better in growth with this trend according to several analysts, leading these big-name brands in the athleisurewear field, even though they aren't leading in the general sportswear field. "UAA is one of the few brands that matter in the athletic space," Jeffries analyst Randal Konik told U.S. News back in April. "We believe this brand is here to stay."
Underarmour CEO Resigns from American Manufacturing Council
---