New Designers Exhibition Award Sponsored by JOULES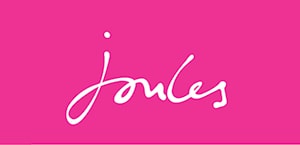 New Designers Exhibition Award Sponsored by JOULES
The perfect reflection of British country lifestyle – Joules. Since 1989, Tom Joule (the founder) has been gradually showcasing different categories of clothing, which includes a contemporary style of menswear, womenswear, and childrenswear, along with footwear, accessories and home products.
Joules has declared that they will be sponsoring an award at the 2017 New Designers Exhibition. The New Designers Exhibition will show the work of emerging graduates, demonstrating their perception towards the traditional colors and prints in their distinct points of view. All the applicants will be judged by the jury that includes the Joules design team – Chloe Ward, Jo Roberts, Kristina Cartwright, Laura Douglas and Lucy Lawrence. A reward of a £500 cash prize, along with two weeks work placement which includes a commercial portfolio review with Joule's senior design team, and a chance to design a mural at joule's wells beach pop-up store, will be awarded to the selected winners.
Joules head of concept, Laura Douglas, said: "We're delighted to be sponsoring an award for the exhibition. Over the years the exhibition has proved pivotal in helping us to find brilliant up and coming designers that have gone on to work with us for many years, so it's great to give something back.
New Designers Exhibition is the foremost platform for showcasing upcoming designers' talent. This exhibition is the only event where education, consumers, and industry get along at the same time. Textile Fashion and Costume design are held from 28th June 2017 till 1st July 2017 and Furniture, product, an industrial and spatial design is held from 5th July 2017 till 8th July 2017.
New Designers Exhibition Award Sponsored by JOULES
---