Launch of New Swimwear collection – Kendall & Kylie Jenner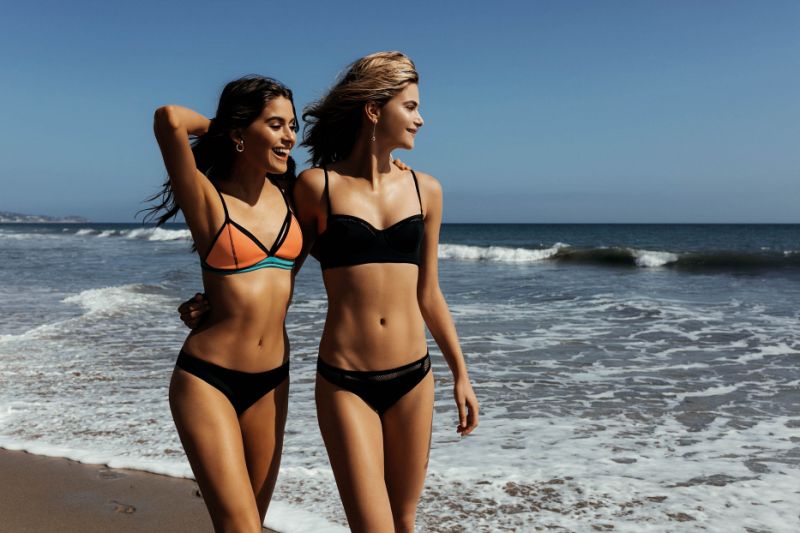 Launch of New Swimwear collection – Kendall & Kylie Jenner
The duo of sisters is all set to share their poolside style tips this summer. The collection is exclusively available on Revolve.com.  This swim capsule consists of 23 pieces of swimwear showcasing French cuts and balconette tops in different styles. The collection is splashed in lovely neon colours, along with details including the logo band boldly printed on the straps.
"We were inspired by old school '80s bathing suits like my mum used to wear," Kylie says. "My mum has the most amazing '70s and '80s swim collection. I've worn some lately, so we were really inspired by that sexy sports vibe." Indeed, the throwback cut has resurfaced both in their line and across Instagram, where the look is trending. "We love everything high-cut because it looks amazing on all body types," Kendall says.
For Kendall Jenner, taking a good swimsuit selfie is simple. "Knowing your body and your angles," the model says. Kylie Jenner agrees: "Angles are everything." That, of course, and a great swimsuit to show off.
Let's flaunt these summer days with Kendall & Kylie swimwear now.
Launch of New Swimwear collection – Kendall & Kylie Jenner
---