H&M's World Recycle Week Campaign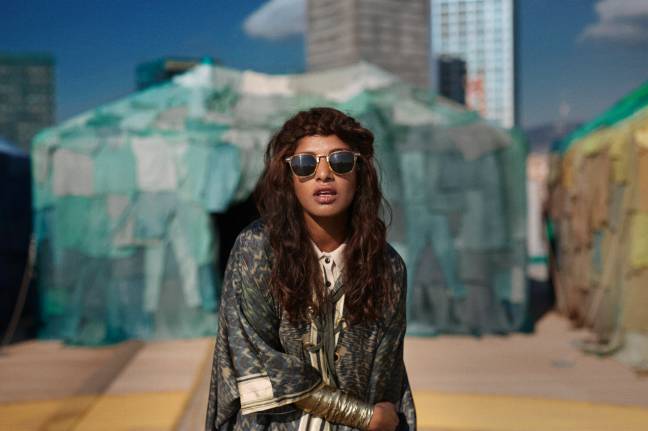 H&M's World Recycle Week Campaign
After teasing out information over several weeks, H&M released a collaborative music video with rapper M.I.A. in as part of their project World Recycle Week, which begins April 18th.
The globally shot music video features M.I.A. performing a song she wrote specifically for the campaign, titled "Rewear It," along with other artists and influencers dancing to choreography created in part by Aaron Sillis. M.I.A. dances on top of a tall structure of recycled fabric, or on a helipad with a backdrop of tents made from recycled clothing.
H&M stated in a press release that, "During the campaign period, April 18-24, H&M aims to collect 1,000 tonnes of unwanted or worn out garments from customers worldwide in its more than 3,600 stores. The initiative is part of H&M's goal to close the loop in fashion, recycling unwanted garments to create recycled textile fibers for new products. The H&M Garment Collecting initiative was initiated already 2013."
Not one to cling to brands or mainstream collaborations, M.I.A. chose this project for the statement it makes and the conversations she hopes it will initiate. "If all [H&M] do is go and inspire another high-street brand to get in on caring and being conscious, or if H&M gets criticized for any of their factory processes, these are all good things," she stated in an interview with Vogue. "We should discuss them in public and we should have this back and forth. At least they're even stepping into the [environmentally conscious] arena. Any of those things is progressive, and I think you have to give it a chance."
To watch the video, click here.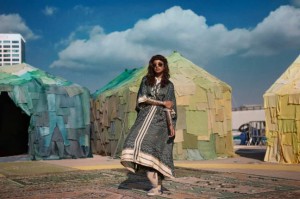 Images © www.huskymotion.com
 H&M's World Recycle Week Campaign
---