Alexandra Schulman Moves to Business of Fashion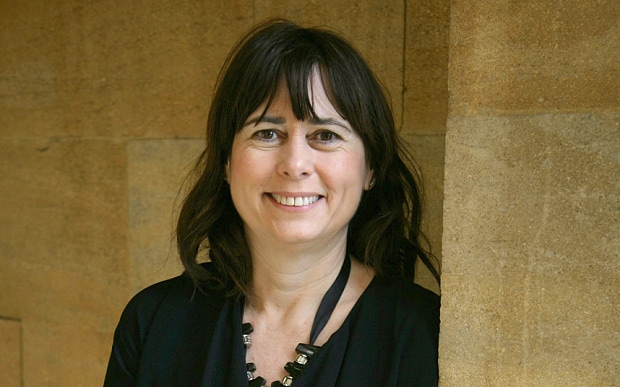 Alexandra Schulman Moves to Business of Fashion
Are you concerned about Alexandra Shulman leaving British Vogue? Worry no longer – she won't be leaving the spotlight altogether.
Business of Fashion announced today that the former British Vogue editor will be moving on to write a monthly column for BoF magazine, starting this September. This placement begins a month after Edward Enniful will take Schulman's place at British Vogue – leaving Shulman with a nice little August vacation, from the look of that timeline.
"Today, I am delighted to announce that beginning this September, Alexandra Shulman will be writing an exclusive monthly column on BoF, leveraging her unique perspective and decades of experience in fashion," Imran Amed wrote in his announcement on the BoF website.  "Importantly," Imran wrote on, "Alexandra will also bring the voice of a strong woman to join our roster of distinguished fashion writers and columnists, including Tim Blanks, Colin McDowell, Angelo Flaccavento and Luca Solca."
After 25 years at British Vogue, Shulman holds the claim as the longest running editor-in-chief for the publication. Known for her stance of female body image, from refusing to publish diets and pieces on cosmetic surgery, her work in the early 2000's put focus on model size and the ideals that presents to the reader. In 2004 Shulman was appointed both an OBE, and was named "Editors' Editor of the Year" by the British Society of Magazine Editors.
"For over 25 years, as the editor-in-chief of British Vogue, she raised the profile of the magazine, helped to define and project the very idea of British fashion to the world and advanced the debate on important social issues like body image," Amed's announcement reads. "It is our hope that Alexandra will be able to tackle exactly these kind of issues in her column. Indeed, as BoF continues to grow as a platform for opening, informing and connecting the global fashion industry, it is our aim to bring you strong authoritative opinions to help you navigate these times of great flux in fashion and beyond."
This certainly lifts the narrative to a higher note than the one that Shulman's departure from British Vogue left many fans and readers with. Business of Fashion can be sure to gain a few new readers from this new column – this reader will certainly be poised to discover the first composition this September.
Alexandra Schulman Moves to Business of Fashion
---