Conservateur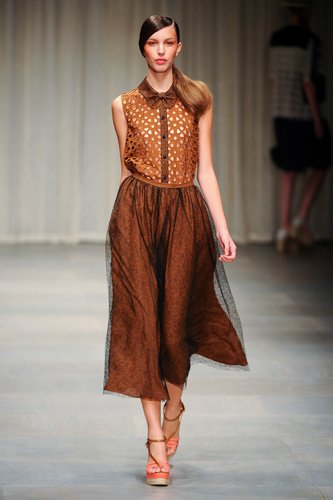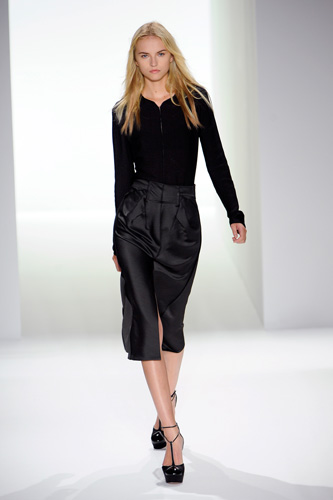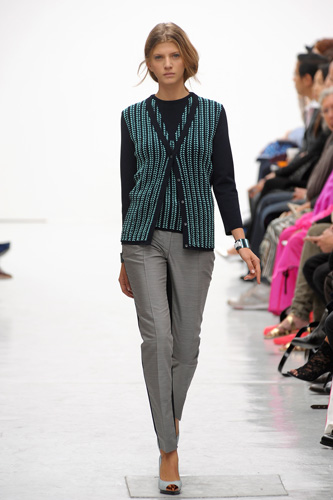 Le mot conservateur dans la mode  peut être utilisé pour décrire un look. Le mot fait référence à un look souvent très couvrant, avec peu de choix de couleurs, utilisant principalement du noir. Conservateur peut être employé pour décrire une coupe de cheveux et un style de maquillage. Il est généralement utilisé pour décrire une personne avec une apparence simple, avec une tenue couvrante. Le mot peut aussi être employé pour décrire une personne portant une tenue traditionnelle et non une tenue moderne, ou s'habillant pour une occasion particulière.
Les défilé P/E 12 montrait une tendance conservatrice avec Pringle of Scotland P/E 12 avec des twinsets en tricot, à rayures, et des pantalons gris. Calvin Klein P/E 12 est resté très conservateur avec des noirs classiques et Jaeger London P/E 12 également avec une chemise en dentelle boutonnée.
Can you help us improve this page? Send us your contribution on dictionary@catwalkyourself.com, we will update this page and give you proper attribution!
---