Victoria Beckham Bailout a Misrepresentation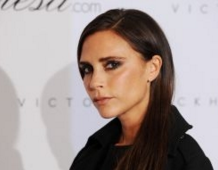 Victoria Beckham Bailout a Misrepresentation
Victoria Beckham's high-end fashion business is reported to have made a loss of £4.6m in the financial year. She is said to have been bailed out by husband David Beckham, who made a loan of £6.7m.
This news comes shortly after the Daily Mail published an article stating that Companies House recently gave Victoria Beckham a formal notice of compulsory strike-off. As a result her label could potentially be closed after it failed to file its annual accounts on time for the third year running.
Since news of the bailout emerged, a spokeswoman for the brand has reported it is simply a part of the normal comings and goings of money for the Beckham brand. Despite the brand making sales of £36.5m in its last full-year period (2015), the company was said to be kept going on account of the loan David's business made. His company, DB Ventures, posted a £44m profit. The accounts included a £3m pledge to secure the banking agreements of Victoria Beckham Ltd. It was later stated "at the balance sheet date, the amount owed by Victoria Beckham Limited was £6,671,744".
The spokeswoman for the brand recently informed the MailOnline that this statement "misrepresents how their businesses operate". She explained that there is a private holding company, Beckham Brand Holdings Ltd, owned equally by the couple and Simon Fuller's XIX, which oversees all the Beckham businesses. "These businesses may be funded in different ways at any point in time, which may entail a mixture of bank debt, inter-company loans or equity investment."
 Victoria Beckham Bailout a Misrepresentation
---