Tory Burch's "Embrace Ambition" Campaign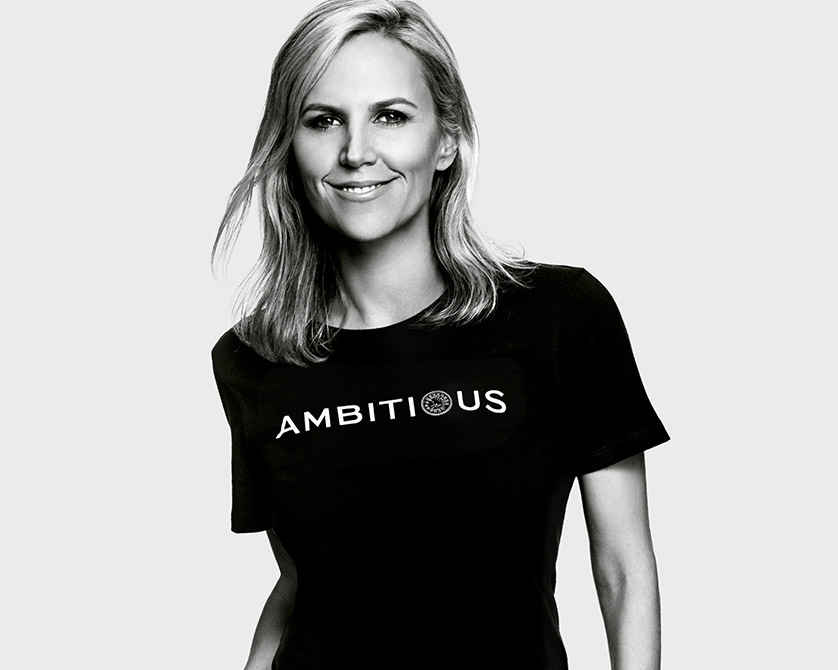 Tory Burch's "Embrace Ambition" Campaign
On March 8, International Women's Day, the Tory Burch Foundation launched the "Embrace Ambition" campaign. The campaign is focused on empowering women around the world, especially entrepreneurs, and as stated on the foundation's website, "aims to address the negative stereotypes that ambitious women face in comparison to that of ambitious men." All proceeds from the campaign t-shirts and bracelets will go to the Tory Burch Foundation, founded in 2009 to support the empowerment of women entrepreneurs.
The campaign video features prominent figures, both women and men, encouraging women in their aspirations. "Be Persistent," Julianne Moore tells the viewer, echoing the slogan that arose from Massachusetts Senator Elizabeth Warren's, well, persistence in making her voice heard. "Don't apologize" Kerry Washington exclaims. People from around the world have taken to social media to support the campaign and take the pledge to embrace ambition and help all women to do the same. Park Yoen-mi, a human rights activist and defector from North Korea, was among the many individuals adding their voice to the campaign.
International Women's Day has taken off globally, with marches, walkouts and strikes shutting down schools and daycares in the US and Australia, as well as traffic and more around the globe. Marches were held in Nairobi, Tokyo, Dublin, Manila, New York, DC, Melbourne, and many other capitals, demonstrating the comprehensive frustration at the course societies are taking regarding equality, reproductive rights and more.
Tory Burch told The New York Times last week that her own career was marked by the negative connotation ambition has when paired with women, as well as the difficulties women face in business from financing to balancing work and family life. It has been hinted in numerous articles, including the one previously stated, that Burch's own ambition and the perceived threat her success posed is one of the main factors in her 2006 divorce.
World renowned tennis player Billie Jean King and Olympic gymnast Gabby Douglas are two athletes featured in the campaign, along with Girls Who Code founder Reshma Saujani, and many more women from professional backgrounds where they are often a rarity. Regina Wilson of the FDNY is one of the most scarce, being the first woman to head the Vulcan Society, a fraternal organization for black firefighters, and the 12th African American woman to join the FDNY. When asked  to describe a time when she was most tested, and the lesson she would want other women to take from her experience, Wilson replied, "at our Training Academy. I was the only woman in a class of over 300 probationary firefighters. I was singled out often and told that I would not succeed by instructors. I want other women to learn that although people wanted me to fail, I succeeded because I didn't give up. Now there is nothing in the world someone can tell me I cannot do."
The campaign video, in black and white, is populated with speakers wearing shirts featuring empowering words, including mother, CEO and boss, each available from the Embrace Ambition Collection. "I can think of a lot of dirty words," Reese Witherspoon stated in the film, "ambition is not one of them." One of several men featured in the video was actor Chris Pine, whose most powerful statement was simple: "we have got to be a part of this conversation."
Tory Burch's "Embrace Ambition" Campaign
---