Samantha Cameron, Peter Dundas Launch New Lines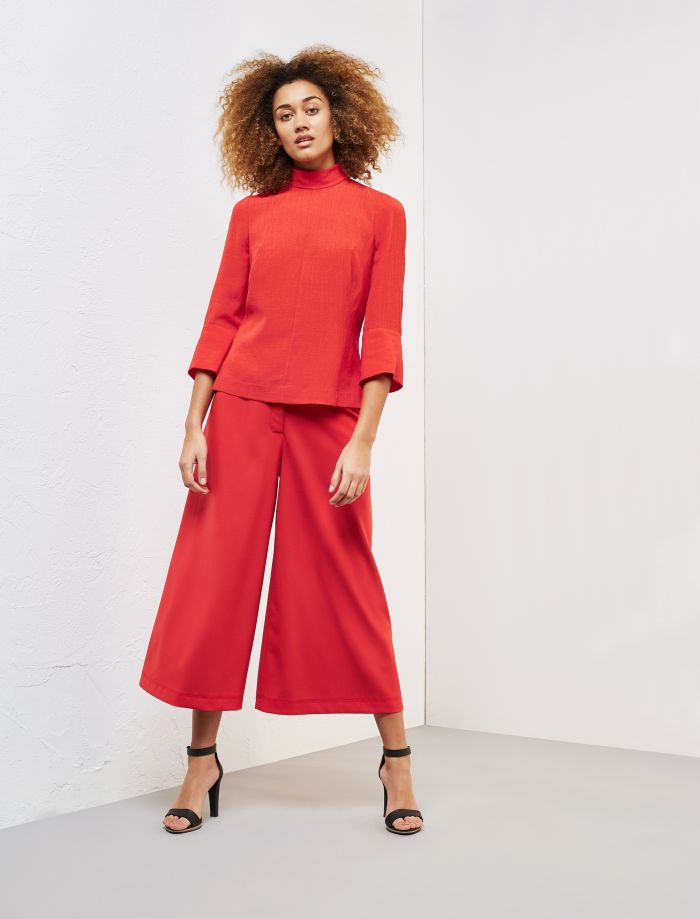 Samantha Cameron, Peter Dundas Launch New Lines
Samantha Cameron, wife of former British Prime Minister David Cameron, has launched her own line of clothing, titled Cefinn. Plum Sykes, a writer for American Vogue, was offered a preview of the first collection last year. "You see these beautiful girls coming out of the Tube in slightly drab officewear," Cameron told Sykes a year ago. "I want to be able to dress them so they still feel comfy and appropriate, but so it's a bit more exciting and glamorous. Women need a uniform that they can grab every day but has a little fashion edge."
Ranging in price from £150 to £450, the collection is simple and geared toward professional women. "I felt that there were a lot of American and French brands out there that fit that bracket of designer contemporary with the right price point and the right styling but there aren't many British brands which fill that space." The collection consists of clean lines and basic concepts meshed with details out of the ordinary for officewear, though no novel concepts to the category at large. A bright poppy red and deep olive green pierce through the otherwise neutral colors in the collection.
"I wanted to create a brand made for practical, modern women who enjoy clothes and whose love of fashion doesn't detract from their dignity and intelligence," is the statement that greets viewers on the Cefinn website. "This collection encapsulates an elegant, easy sense of style with a real focus on functionality and quality."
Cameron's collection is available now on the label's website, as well as at Net-a-porter and Selfridges.
Peter Dundas, formerly the creative director at Roberto Cavalli, premiered his new solo collection on none other than Beyoncé, designing the golden outfits she wore on Sunday night. Dundas has worked with the singer for several years now, designing several of her looks while on tour, as well as the infamous yellow dress from her Lemonade video.
"Beyoncé and I have a long working relationship," Dundas told Vogue.  "I think she wanted someone she trusted and connected with on several levels, and felt the Lemonade dress had particularly been that. She also knew I was going solo and liked being the first to wear my new collection. Also we both love yellow!"
Dundas explained that the golden costume had a number of influences, including art deco styling, the African goddess Oshun, artist Gustav Klimt, and Beyoncé's own lyrics. Dundas also mentioned how difficult keeping Beyoncé's identity a secret from collaborators while creating the dress – it took 50 individuals an entire week to embroider the gown – and the performer's measurements were continually changing.
Dundas revealed that he was the creator of Beyoncé's looks shortly after her Grammy performance, posting sketches of the looks on Instagram. Between the stunning gold looks used in the singer's performance, and the glamorous red gown worn on the red carpet, Dundas has set expectations high for what is to come from his eponymous label.
Samantha Cameron, Peter Dundas Launch New Lines
---