Paul Surridge New Roberto Cavalli Creative Director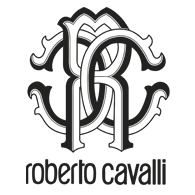 Paul Surridge New Roberto Cavalli Creative Director
As has become increasingly common, a new creative director has been announced, this time at Roberto Cavalli. While change can be scary, we all have to learn to embrace it, unless that means giving up the bohemian-inspired '70's style suits, animal print and fringe.
Picking up where Peter Dundas left off last October, Paul Surridge hails from England with a substantial resume to back him. Since graduating from Central St. Martins, Surridge worked at Calvin Klein before moving on to Burberry, where he worked alongside Christopher Bailey, then on to Jil Sander where he worked under Raf Simons. From 2011 to 2014, Surridge was creative director of Z Zegna, moving on to consult for the menswear collections at Acne Studios.
While the new creative director's lack of experience designing womenswear, or rather his abundance designing for men, has been noted by some, it has not deterred those hiring at Roberto Cavalli. Besides, one expects that working with both Raf Simons and Christopher Bailey does not allow for slacking. "I have worked with Paul, and I had the opportunity to appreciate his creative talent as well as his managerial abilities," stated Roberto Cavalli CEO Gian Giacomo Ferraris. "Paul has a 360-degree vision on brands and branding. He is passionate, mature, and an amazing team player. We all believe that he is the ideal candidate to complete our management team and contribute to implement the ambitious development plans for Roberto Cavalli, which we have agreed with our stakeholders."
"I am honored and proud to carry forward the legacy of this extraordinary Italian house," Surridge remarked in a statement. "This is a unique opportunity to contribute a new chapter to the Roberto Cavalli universe, which positively celebrates the beauty, sensuality, and power of women. It is my intention to show the passion I share for the codes and vision on which Roberto Cavalli built his brand while celebrating the excellence of Italian craftsmanship."
As his appointment is effective immediately, Surridge's first collection with the house will show in Milan late this September, for Spring 2018.
Paul Surridge New Roberto Cavalli Creative Director
---