Moves at Calvin Klein, Brioni and Farfetch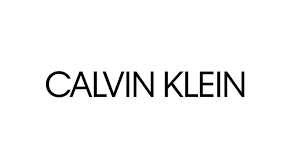 Moves at Calvin Klein, Brioni and Farfetch
On Monday Calvin Klein announced that Luella Bartley as the new head of global design for Calvin Klein Jeans. Bartley's role will entail unifying the brand under Raf Simons' singular direction, reporting to creative director Pieter Mulier and President of Calvin Klein Jeans Europe Frank Belochi.
The designer has received abundant acclaim for her work in the past, including being named Designer of the Year by the British Fashion Council in 2008, and being appointed a member of the Order of the British Empire in 2010. The announcement if Bartley's new positions has received positive reviews from many in the industry, and excited anticipation for what will emerge from her work with the Calvin Klein Jeans brand, and with Raf Simons. Her work on the Marc by Marc Jacobs line and Hillier Bartley, the line she co-designs with Katie Hillier, are lauded, as is her work on her eponymous line Luella that shuttered in 2009.
The news broke yesterday that Brioni CEO Gianluca Flore is set to leave the company. While rumors of his replacement are already making the rounds, no confirmation has been made. Flore took over as CEO in 2014 after six years years at Bottega Veneta, where he held several top positions including worldwide retail and wholesale director, and CEO of the Asia Pacific region.
Brioni has been making headlines over the past year due to its numerous changeovers and dragging sales. "What is important is that we build for the long-term, acting on structural elements," said François-Henri Pinault, CEO of Brioni's parent company Kering. "Brioni needed a reorganisation. All of the essential positions are currently covered."
It was also announced yesterday that Natalie Massenet, founder of Net-a-Porter, has joined Farfetch as a co-chairman, effective immediately. The new partnership was announced via Instagram with a collage featuring the faces of Massenet and Jose Neves, founder of Farfetch, and the pair's clasping hands. Farfetch also hired another former Net-a-Porter executive late last year, Stephanie Phair, among a number of other hires to new and developing positions at the company.
"The landscape has changed so much in e-commerce over the last 20 years," Massenet told Business of Fashion. "In order to succeed in e-commerce today you have to be more of a platform. And rather than starting something from scratch, it's much better to join the expert in the area. It's always about teamwork, and I cannot wait to work with Jose on this. I took a long way to decide what I want to do, and I have looked at a lot of opportunities. And this is the one."
Massenet's move to Farfetch puts her in competition with her former company, which was purchased last year and became Yoox Net-a-Porter. It is reported that one of Massenet's responsibilities will be to help Farfetch "develop its brand."
Neves also expressed excitement to work with Massenet. "I have always been a huge huge fan of Natalie. She was a pioneer that started this whole thing for the rest of us. I've always had huge admirations. I actually found that the thought was actually mutual. She loved the Farfetch model and the brand DNA. She got more and more excited about the business."
Moves at Calvin Klein, Brioni and Farfetch
---