Louboutin Talks Career with Fern Mallis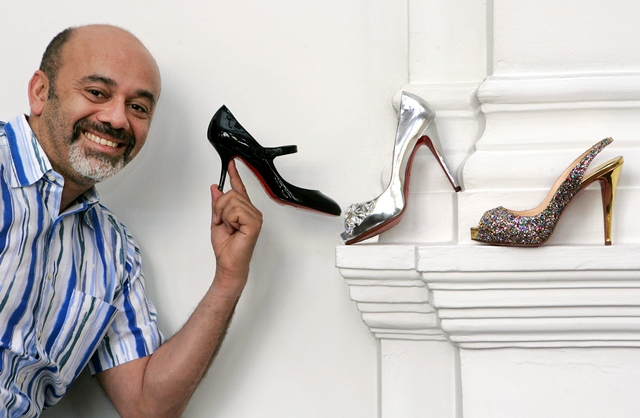 Louboutin Talks Career with Fern Mallis
Christian Louboutin – the name rings bells even with those with no affinity for fashion, and strikes a chord with those who consider themselves die-hard fans. Known for towering heels featuring red soles – apparently born from an on-the-spot paint job with a mode's nail polish – the brand and the man behind it hold a special place in the fashion world. The man behind the eponymous brand spoke to Fern Mallis at a 92Y event last week, on his career and details of his early life.
One of these details Louboutin relayed was his hobby of sneaking into cabaret shows from a young age. "It was a good way to know about shoes, because for showgirls, shoes are very important," the designer intoned. "They have very little costume, in general, so they know how to express a lot with shoes." Louboutin described sneaking into shows at intermission, among crowds returning from a smoke. This pastime later turned into a job when the young designer left school – well, was expelled – at 16, and began working at the Folies-Bergère in Paris.
Early jobs and the search for what would later become his career was the primary topic of the interview. "Adults don't realize that it's really a pain in the neck when you're a child and they say, 'What do you want to be when you're a big boy?' I don't know, give me a break. I can wait!" he told Fern Mallis last Wednesday. "I had this friend at school who didn't want to lie when adults asked her what she wanted to be. Me, on the other hand, I had no problem lying. So I said, 'I want to design shoes.' But I never thought that it was a real job."
That real job would come along at 18 when he was offered an internship at Charles Jourdan. "I took the yellow pages and looked up the couture houses," he explained in the interview. "I'd call and say, 'Hello, I'd like to speak to the director of couture. Imagine [doing that] now! You wouldn't get very far."
Yet the designer did go far, to the point where his designs are wanted by customers internationally – celebrities and princesses included. "Princesses are like everybody, they walk, they don't fly; they pay for their own things; they leave." The French designer has cultivated a reputation for not giving away his designs. "You're dying to have this thing or that thing? That's an important feeling that everybody should be able to have, regardless of how famous you are. So it's actually an act of charity that I'm doing [by not giving away the shoes for free]," he laughingly told Mallis. "That said, I give shoes to friends — so if you're a friend, celebrity or not, I give shoes. But I'm not saying all stars are good friends of mine."
Now that sounds like a great friend to have.
Louboutin Talks Career with Fern Mallis
---