Gudren Sjödén Celebrates Four Decades with Exhibition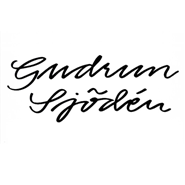 Gudren Sjödén Celebrates Four Decades with Exhibition
Swedish fashion designer Gudrun Sjödén is celebrating 4 decades of design with an exhibition at London's Fashion and Textile Museum. Founded in 1976, Gudren Sjödén opened its first store in Stockholm. The brand soon after expanded to Germany and the US before launching mail order and e-commerce in Norway and the UK. Nowadays the brand has customers in 52 different countries with an annual turnover of around 67 million pounds.
Running until May 7, the small exhibition displays an assortment of vibrant designs from the Swedish brand and the watercolours and sketches Sjödén uses to create prints. It also exhibits catalogues from the brand's archive and behind-the-scenes videos from shoots and shows. It displays the designer's artistic development and the growth of her business, stressing the importance of Sjödén's colourful and distinctive designs.
Gudrun Sjödén is also a forerunner in sustainable fashion with ecological choices at the heart of the business. The label promotes the use of natural materials, with 93% of the spring/summer 2017 collection being made from sustainable sources.
"With nature as the inspiration, natural, sustainable fibres is not commercial, it is part of the brand's DNA," said Monica Ekervik-Hedman, the company's head of communications. "Gudrun also promotes green values such as buying things that you can have for a long time. It also helps that we are not working with different trends, so our pieces can be mixed and matched with previous collections."
Gudren Sjödén Celebrates Four Decades with Exhibition
---