Globe-Trotter celebrates 120th anniversary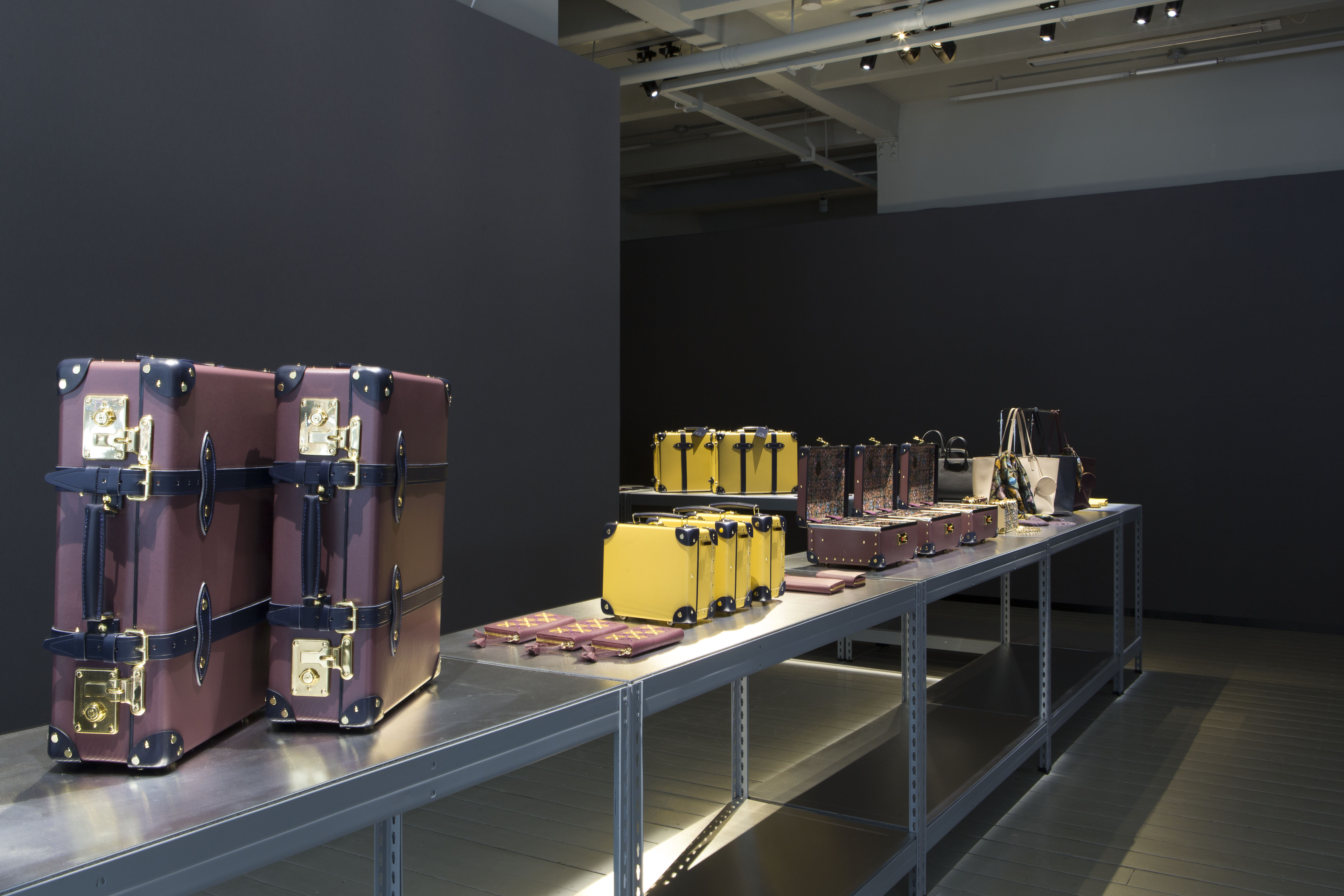 Globe-Trotter celebrates 120th anniversary
Globe-Trotter, celebrating its 120th anniversary this year, showcased its autumn/winter 2017 presentation at its original London factory premises on 150 St John Street during London Fashion Week.
In a beautiful chronological display, Globe-Trotter's history was showcased through a timeline of luggage from key years ranging from its inception in 1897 to 2017. The contrast between the classic timeless pieces of the brand's early years to the vibrant and modern handbags, vanity cases and wallets of today showcased its evolution through the years. The main difference between the original designs and those of 2017 being the use of embroidery, applique and multi-coloured linings (mirroring the brickwork of its London premises) in the more recent designs.
Designer Charlotte Seddon said 'researching Globe-Trotter's history at the St John Street premises has been a great experience. As well as being a beautiful and inspiring building in itself, the process has also brought to light a wealth of fascinating stories, which I hope live on in the new collection, designed for today's adventurers'.
One of the most interesting developments was that Globe-Totter's light and durable cabin case has been constructed to new dimensions in line with the International Air Transport Association's regulations in order to be classed as hand luggage on the majority of airlines worldwide. This is music to the ears of modern explorers.
Guests were treated to a luggage tags hand pressed using an original embossing machine from the Globe-Trotter factory to stamp the iconic 'North Star' (three-quarters of a compass dial) logo onto a round piece of leather in the guests' colour of choice.
Handcrafted in Hertfordshire, England, the autumn/winter 2017 collection will be available for purchase in-store and online from late August 2017.
Globe-Trotter celebrates 120th anniversary
---