Frances Cobain The New Face of Marc Jacobs SS17 Campaign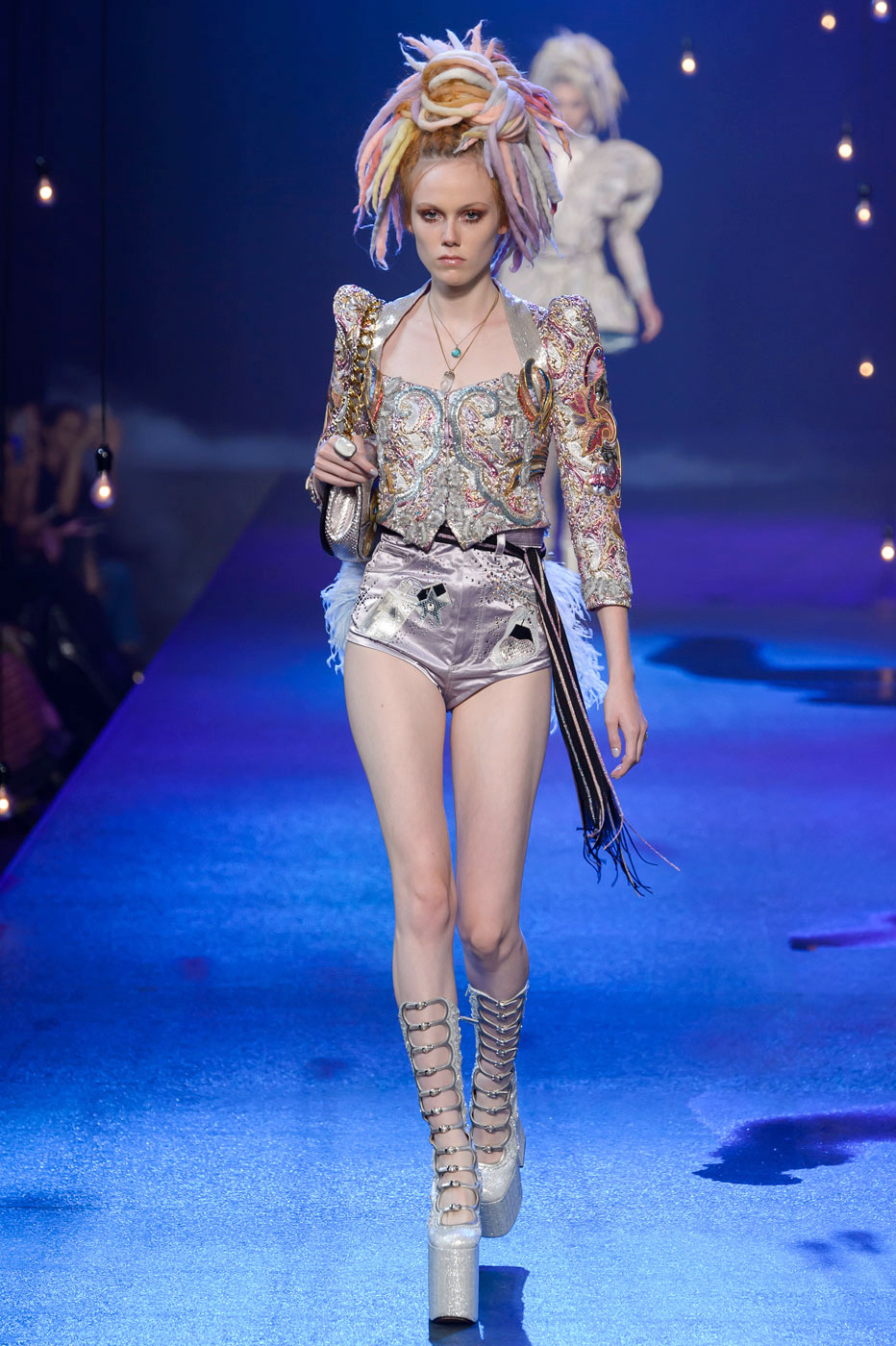 Frances Cobain The New Face of Marc Jacobs SS17 Campaign
Marc Jacobs is renowned for embracing the unconventional in his clothing campaigns, often by using controversial personalities in place of high fashion models. Last season Marilyn Manson and Courtney Love modelled the Autumn/Winter 2016 collection and previous faces of the brand have included Miley Cyrus and Cher.
Jacobs is quick to pick opinionated and unusual individuals that stand out from the usual foray of supermodels that grace designer advertisements. The brand's new face is no exception. Following his collaboration with Courtney Love, the designer is now working with her daughter, Frances Bean Cobain. He spoke about this decision and his early encounters with Cobain via Instagram.
"I first met Frances Bean when she was 2 years old at a dinner with her mom (Courtney) and Anna Sui in 1994 at Bar Six in NYC. I have always wanted to work with Frances. Her beauty, uniqueness, and strength is something I have long admired and respected. Few things remain as constant as my continued inspiration from those whose honesty, integrity, courage, and curiosity lead them to explore and venture beyond preconceived boundaries.
Frances has since suggested that she is not likely to model for anyone else, as it was her relationship with Jacobs that encouraged her to take part in the campaign. She has apparently been approached by a number of labels over the years but has turned each one down until now. "I don't think I'll be modelling for anybody else for a very long time – this is 100% out of my comfort zone," she told Vogue. "I wouldn't have done it with anyone other than Marc."
Cobain is clear in her belief that authenticity is paramount when working with any brand. "I don't model unless I think the project is cool, and I don't put my name behind something that I don't genuinely believe in," she says. "I thought this collection was great, and I was flattered that Marc thought of me for this. What I said to Marc when I was saying yes was that he's an underdog for the masses. He's still very rebellious within the fashion world, and he's been like that his entire career."
The photo-shoot was similarly authentic. There was no hair stylist and all the makeup was Cobain's own. Unlike the waif-like models of other campaigns, Marc Jacobs' models of choice maybe speak more to the customer. They push not only a more realistic, and perhaps ordinary, visual but also a clearly strong personality. "I'm not representing the beautiful top models of the world," said Cobain. "I'm representing what a general, standard, average human girl would look like wearing these clothes. I think that's why Marc picked me for this."
Frances Cobain The New Face of Marc Jacobs SS17 Campaign
---