Emily Oberg Made Women's Head Creative at Kith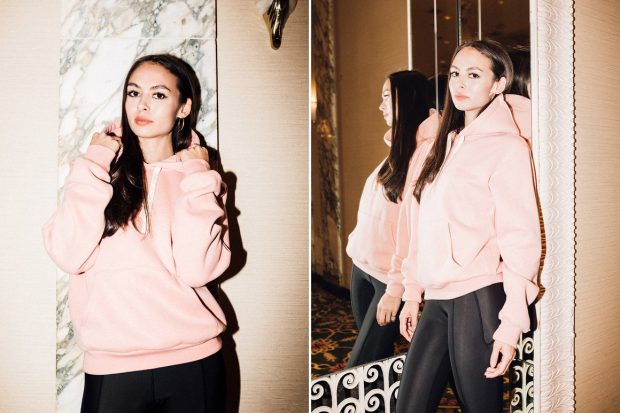 Emily Oberg Made Women's Head Creative at Kith 
Kith, a burgeoning retailer and brand started in New York, has announced Emily Oberg as the new creative lead for the brand's new women's sector. Often called an influencer, Oleg is known for her work as a director, producer and anchor at Complex, and for her brand Sporty & Rich, which sells merchandise and publishes a magazine. "I hate that word," was Oberg's response to The Snobette when called an influencer. I think it's become so tacky and it's just some kind of thing where there's people with large followings but they don't actually do anything or possess any skill or real talent."
Talent is an area in which Oleg doesn't seem to be lacking. Her clothing brand Sporty & Rich was popular enough for Forever 21 to make a copycat line called Smart & Pretty. The lookbook that has been revealed for this coming fall shows a collection of athletic wear pieces, and trendy casual-chic looks that will appeal to youthful audiences.
"My biggest obstacle when I started the women's line was that it doesn't feel authentic for me to really go out on social and be the voice behind the women's brand," Ronnie Feig, Kith's founder,  said in an interview with Business of Fashion. "I feel like the women's side needs a voice and direction from somebody who will be wearing the product. We think that Emily represents the youth and has her finger on the pulse. She has great taste and I think she fits our aesthetic and where we're going as a brand."
Feig went on to remark how the brand's expansion to Miami brought to the surface even more demand, which had already prompted the brand to take the leap into womenswear. The brand recently collaborated with Nike, selling out of several designs within days. Feig is a veteran in the industry, having been involved with footwear for over 20 years, which makes the numerous shoe collaborations with the likes of Asics, Converse, New Balance, Nike and more come as no surprise. Oleg will continue her work with Complex as the anchor for her workout series "Get Sweaty." The featured photos include pieces that will be available in-store February 10.
Emily Oberg Made Women's Head Creative at Kith 
---